Mercedes-Benz has developed a system that can send a notification to your mobile phone if someone hits your car or attempts to steal it while it's parked.
The new feature has been developed as part of the firm's Mercedes me connected services. Controlled via an app, it will be available on all of the firm's cars with the necessary sensors.
When selected, the system will be automatically activated when the car is locked and then detects if someone attempts to break into it, hits it or tries to tow it away. It also uses the in-car screen to show that it has recognised it has been hit.
Mercedes-Benz showcases new A-Class's 'luxury' interior
That new system is one of a number of upgrades Mercedes is rolling out to its connected services in the coming year. The firm will also introduce Amazon Alexa voice recognition compatibility, which will be available for models built after September 2014 with a communication module.
Another new system being developed for the Mercedes me app is the ability to operate the car's sunroof and windows remotely, including a ventilation mode that will slightly open them to allow air in.
Living with a Mercedes-Benz E-Class: our long-term reports
The firm has also developed a new virtual assistant service called Ask Mercedes, which will allow people to ask questions about how to operate systems in Mercedes vehicles. That system will include an app that can uses augmented reality to highlight functions in the car on a smartphone when the user holds the camera up to the dashboard.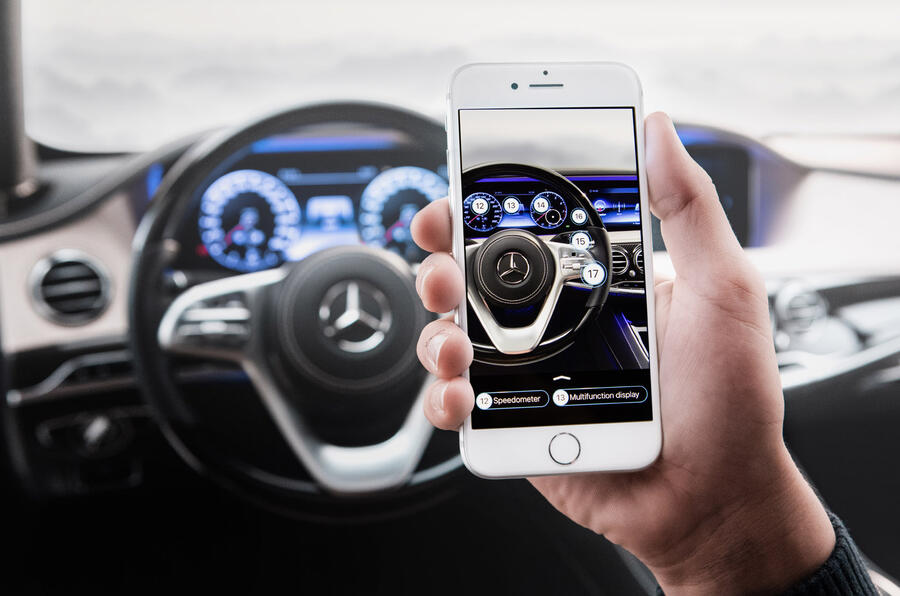 The Mercedes me app is currently available in the UK, although it isn't yet known if all the new services will be offered to British drivers.
Ask Mercedes will be launched in English in South Africa and Malaysia in the near future, with an American version following. It is due to be introduced in India, Hong Kong, Germany and a number of other countries during 2018, but there is no official word if or when it will be launched in the UK.