McLaren will look to extend its range beyond its core mid-engined supercar models - but not before 2028.
Speaking at Autocar at the Goodwood Festival of Speed, McLaren CEO Michael Leiters said the firm's immediate priorities were to complete a reorganisation and recapitalisation of the company "to bring the company on the right road to profitability" when asked how plans for a long-rumoured crossover model were progressing.
"If we are on the right road for profitability, we will think about extension across all segments. We call it 'shared performance'. Shared performance could be everything which has more than two doors and/or more than two seats.
'This is something we will think about later. We didn't make a decision on that. It's definitely a business opportunity for us. But I don't see that in the near future. If you consider what I said - recapitalisation and then going to profitability plus the development time [of the car] - this won't be before 2028."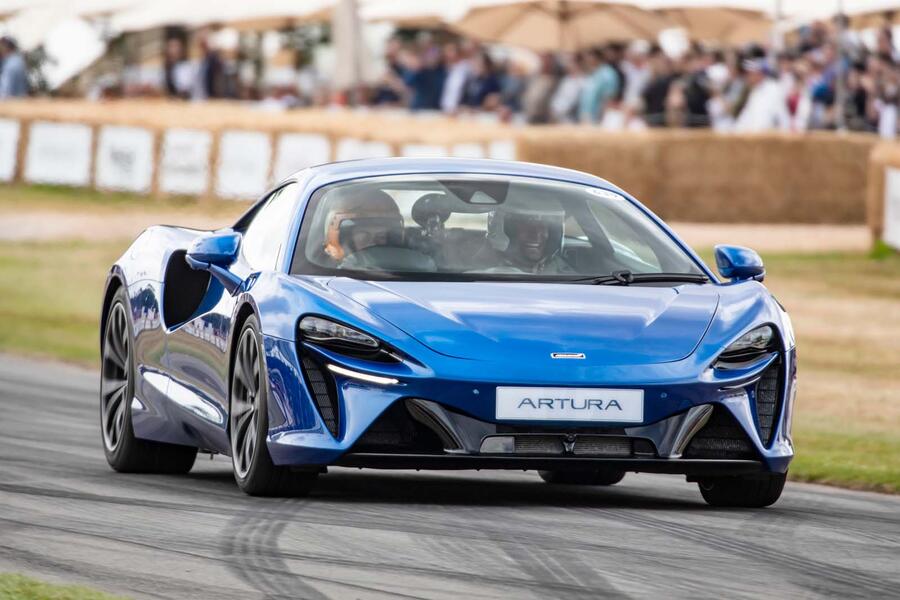 Leiters is just over a year into his role at McLaren, and has spent much of his time since reorganising the company's internal structure. The focus is now on working with existing shareholders "to recapitalise the company to fund and restructure" to allow it to return to profitability, the shareholders "aligned with this vision and business plan".
While this work is ongoing, "2023 will be a difficult year" for revenues and profitability, as in parallel to this structure and finance work Leiters is working on improving the quality of McLaren car that means its Woking factory is not working at full capacity.
The McLaren Artura hybrid supercar has not yet fully reached its full production capacity, Leiters said, admitting that this will cause customer delays, including to the US launch. However, this was important "as the Artura is a fantastic car, and we don't want to damage the image by taking risks" in delivering cars not at the required quality. "We still have to 'robust' our organisation and supply chain on that." Some 500 Arturas had been delivered to date.