The jaw-dropping N1A supercar is a British-made, V8-powered, ultra-light tribute to one of McLaren's best-known race cars.
It is the product of Hampshire-based Nichols Cars, the eponymous outfit founded by storied motorsport engineer Steve Nichols, whose pioneering work with carbonfibre was instrumental in McLaren's domination of the 1988 Formula 1 world championship, with Alain Prost and Ayrton Senna driving the Honda-powered MP4/4 to victory in 15 of the season's 16 races.
Nichols subsequently enjoyed success with Ferrari, Jaguar, Jordan and Sauber throughout the 1990s - but his new road-going creation is inspired by a racer from much earlier, as testament to his view that "the racing cars of the 1960s are among some of the best cars ever created".
The car in question is the McLaren M1A - a ferocious Group 7-spec prototype, and the first race car designed from the ground up by the British firm - launched in 1964 when the outfit still bore the full name of its founder, the late Bruce McLaren.
It was powered by an Oldsmobile-sourced small-block V8, weighed just 551kg, and later evolved into the similarly designed M1B and M1C, which achieved high-profile success in America's Can-Am series.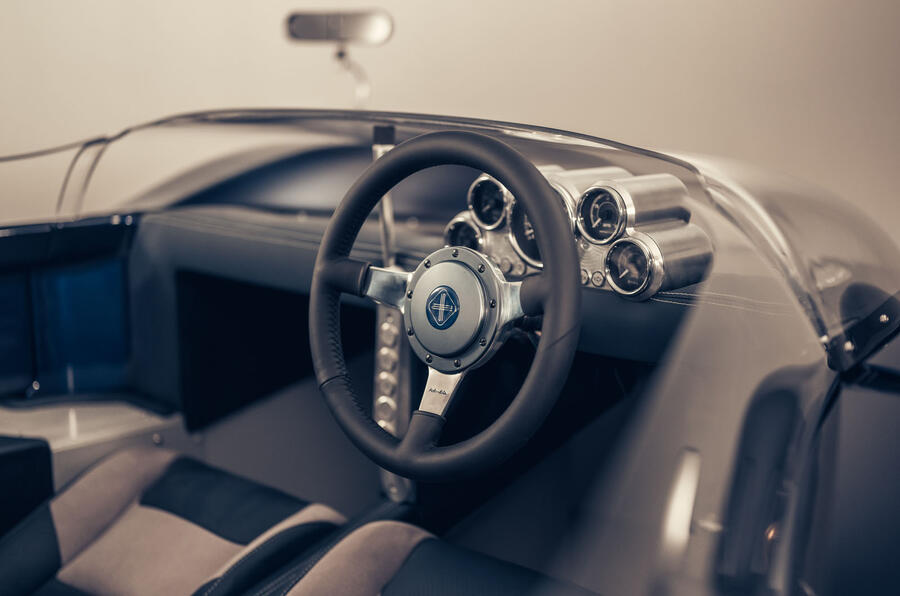 The legacy of the M1A shines through in Nichols' latest creation, which is dressed in a similarly shapely lightweight bodyshell formed from graphene-infused carbonfibre, which boosts rigidity while keeping weight to a minimum.
With that ultra-aero-efficient body cloaking a carbon-aluminium spaceframe chassis, the N1A tips the scales at just 900kg - lighter than a Mazda MX-5. That means the 650bhp supplied by the N1A's LS3 7.0-litre naturally aspirated V8 gives a power-to-weight ratio of nearly 700bhp per tonne.
The motor itself has been heavily uprated by Langford Performance Engineering – an engine development partner for the Ligier and Tyrell F1 teams in the late 1980s – with new steel liners, custom pistons, conrods, throttle bodies and a dry sump. It is mated to a six-speed manual gearbox as standard.