The Mazzanti Evantra Millecavalli has been with a claimed output of 1000hp, which equates to 986bhp.
That makes the new supercar the most powerful street-legal car ever built in Italy, beating the LaFerrari's peak power by 36bhp.
Company founder Luca Mazzanti has long been teasing the model with a series of videos in which he talks about the development of the new car, and the latest confirms it will feature a twin-turbocharged 7.2-litre V8 engine with 885lb ft of torque on offer. But this new batch of images is the first time the car has been seen in its full glory.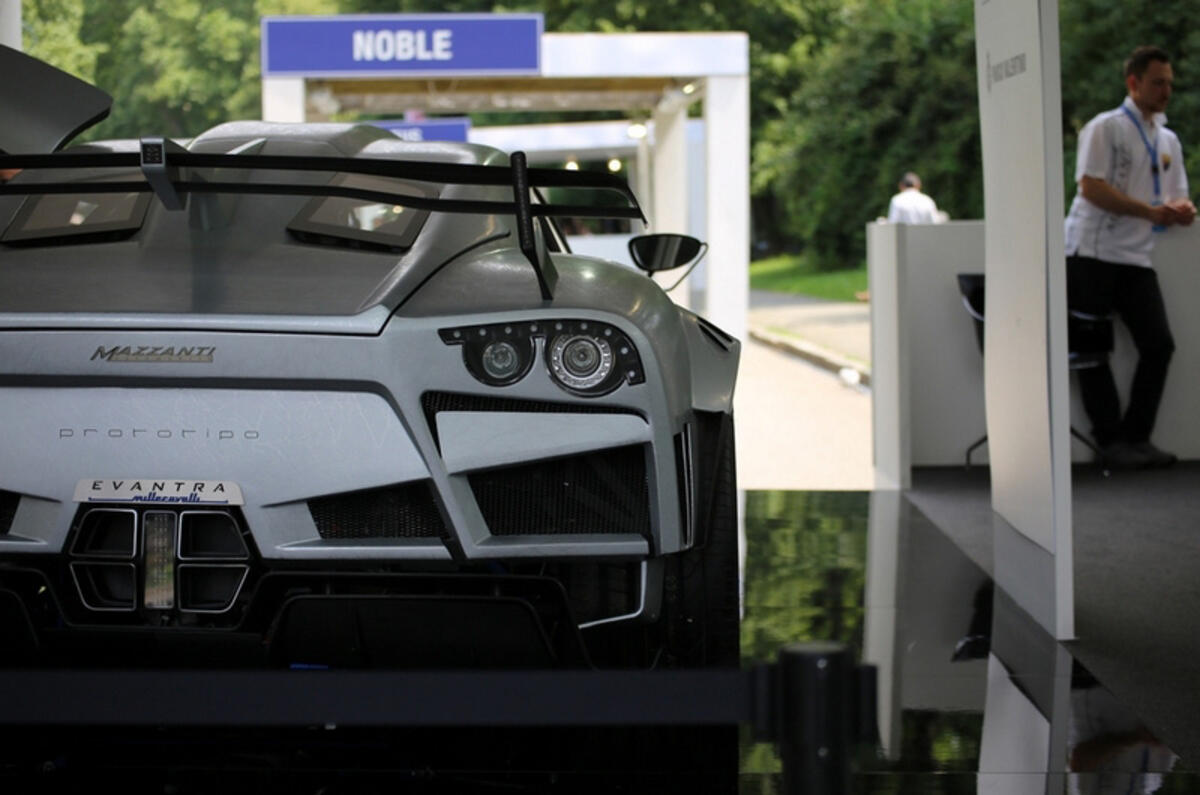 The engine is based on the 7.0-litre motor from the regular Evantra. Mazzanti claims the new supercar will accelerate from 0-62mph in 2.7sec and have a top speed of 250mph. By comparison, the hybrid V12 LaFerrari completes the same sprint about three-tenths of a second slower before reaching a top speed of 217mph.
The last video revealed that the Evantra Millecavalli has received several aerodynamic tweaks. A fixed rear wing, winglets on the front bumper, large intakes on the bonnet and a roof-mounted air scoop are the most noticeable changes.
Brembo brakes are also fitted as standard, with optional carbon-ceramics available. A lightweight, aluminium-clad exterior gives it a kerb weight of just 1300kg.
While no price has been confirmed for the Evantra Millecavalli, it is expected to eclipse the Evantra's price of £665,000. Just 25 examples will be built.
used Ferrari LaFerrari 2013-2015 cars for sale
Powered By