Mazda has revealed a new electronic chassis assist system, which puts an emphasis on stability and long-distance comfort rather than on outright handling prowess.
So-called 'G-Vectoring Control' (GVC) will be released later this year, and is part of a much bigger strategy that will be rolled out by Mazda in the coming years. This is dubbed "Jinba Ittai", a Japanese phrase which roughly translates as 'rider and horse as one body'. Mazda will therefore be putting emphasis on greatly reducing driver fatigue and stress.
GVC uses tiny changes in engine torque output, putting extra weight on the contact patch of the front wheels. This allows the driver to steer around corners at a steady speed with a greatly reduced need for multiple steering corrections. The system also helps reduce lateral forces on passengers while driving over the roughest of road surfaces.
Mazda engineers say that the new philosophy will extend to maximising the comfort of the driver and reducing the muscle strain that can result from a poor driving position and unexpected loading on the body when driving on winding roads.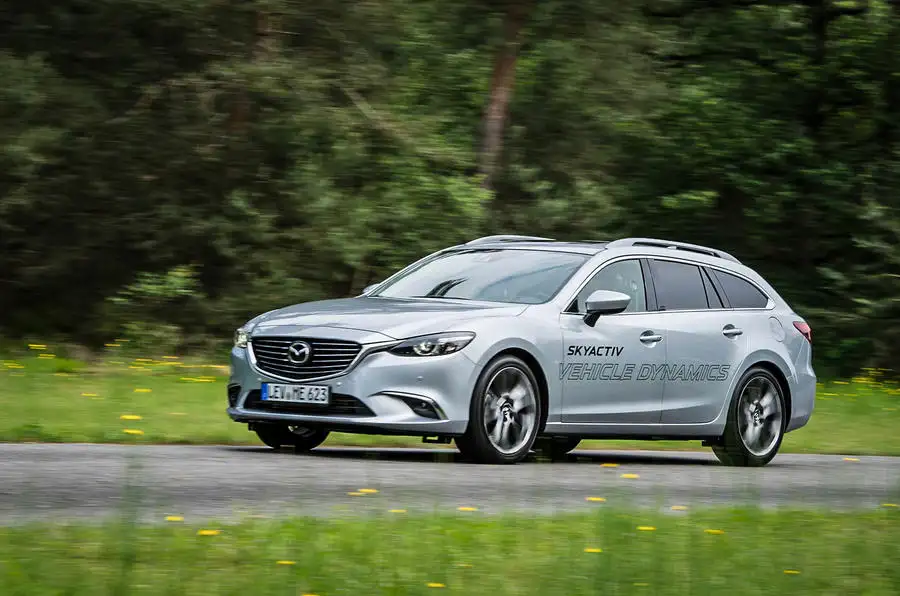 Future Mazda vehicles will not only get the GVC set-up, but also new, generously-proportioned front seats that are designed to more firmly hold the passengers and reduce pressure points on the occupant's body.
New models will also get driving positions which 'allow for a comfortable range of movement for every joint in the body' and pedal locations which Mazda engineers promise will be 'close to ideal for all sizes of driver'.
Frederick Hartnick, of Mazda's German Research and Development Centre, said: "It's basic human nature to want to minimise physical effort and maintain balance.
"Humans sense roll and pitch vehicle movement through their eyes and G-forces through the body. The older Mazda seats did not locate the occupant firmly against the bolsters, so the occupant could experience sudden movement before coming into sudden contact with the bolster."