Koenigsegg boss Christian von Koenigsegg has confirmed that customers awaiting a Regera will be offered an experience in a development car in the coming months, ahead of deliveries commencing.
The Regera was first revealed at the 2014 Geneva motor show and is expected to be delivered to customers next year - five years after its initial announcement.
Currently, the manufacturer is crash testing prototypes, and von Koenigsegg that the final car will be ready for test drives "soon-ish".
These new developments were announced during a fan Q&A session on the brand's social media.
Since the car appeared at the Geneva motor show most recently in March, Koenigsegg has worked on improving the 9.3kWh battery pack of the car's hybrid system. A power output of 660bhp is claimed for the electric system alone, which combines two motors at the rear and one on the crankshaft.
Koenigsegg describes the system as the world's first fully flooded battery pack, in which the coolant reaches all areas through the battery pack, rather than specific points, for more effective cooling than traditional systems.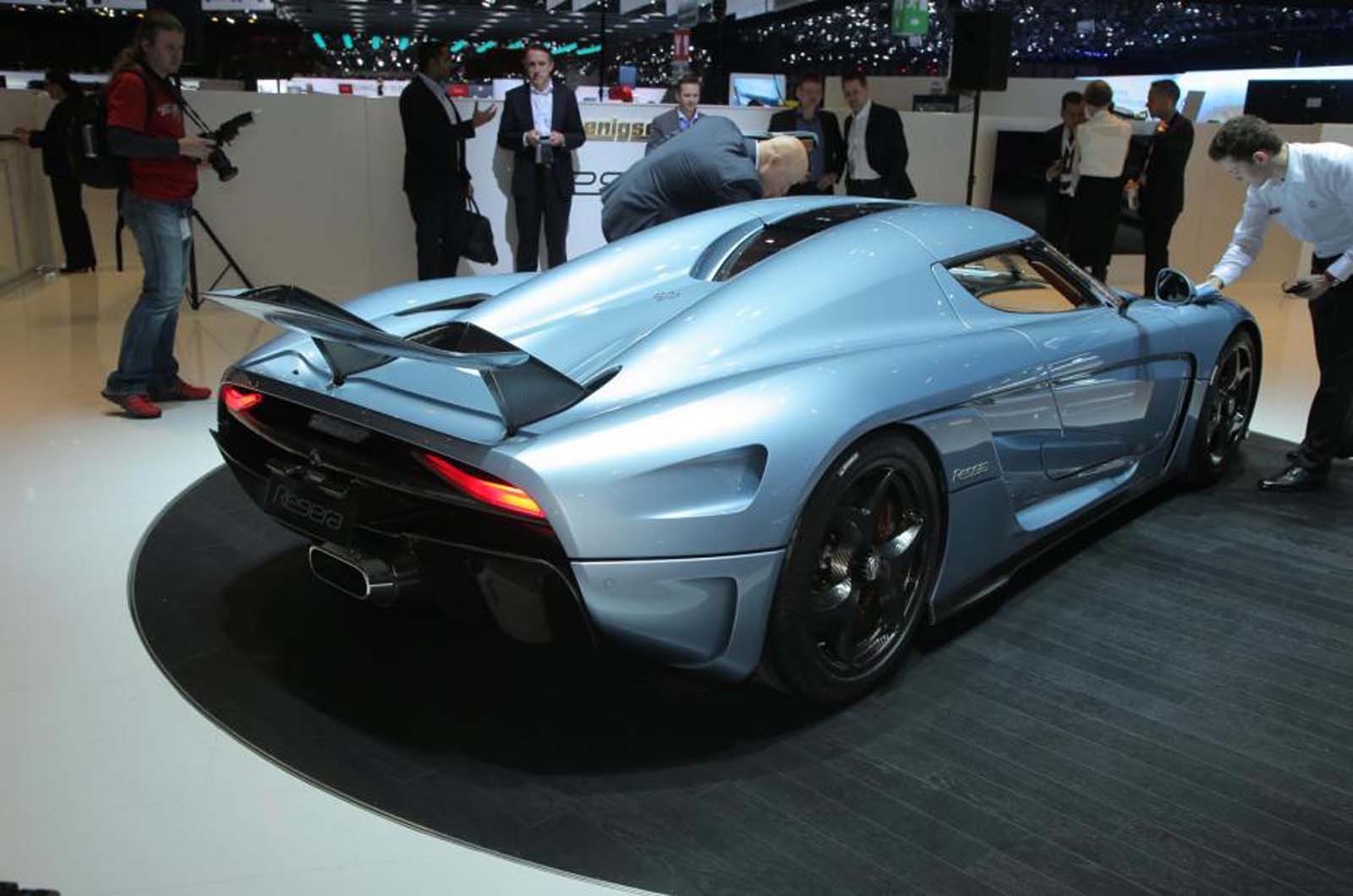 Despite the car's initial advent at the 2014 event, a "near-running" prototype was displayed at this year's Geneva show.
The car's lack of transmission suggests the end of manual gearboxes from Koenigsegg, but the company boss clarified that on other models, customers could equip a manual transmission if so desired. He refused this option for the Agera RS, though, given the re-engineering work required to fit one.
Design of the Regera was a collaboration between von Koenigsegg and his brother-in-law, a car designer, with von Koenigsegg tweaking ideas that the designer showed him. "Who came up with what is a little difficult to say in the end," he said.