When an exclusive new two-seat sports car is built entirely for driving pleasure, with radical styling, butterfly doors, a carbonfibre backbone chassis, race-bred doublewishbone suspension and a highly tuned, mid-mounted engine, you can bet your mortgage it will turn out to be very large and very expensive.
This is the immutable law of the supercar, established over decades, and you'll search in vain for anything European that breaks it. However, a brand-new midengined sports car from India's biggest car maker, Tata Motors, kicks the established rules into touch. It is cheap to buy but exclusive. It is cheap to build but sophisticated. It is imposing and spacious inside but shorter than a Mini. Called the Tamo Racemo, it was revealed to great acclaim at the Geneva motor show in March.
But as Tata officials have made clear from the outset, there is much more to the Racemo's appearance than the mere debut of an appealing driver's car. The Racemo is the first product of an all-new Tata sub-brand called Tamo (the short form of 'Tata Motors' in Indian stock exchanges), which has been established by Tata as an ambitious new channel for investigating the latest automotive inventions and processes. It will also be used to form relationships with the leading disrupters of the car world – some of them truly tiny concerns – without disturbing Tata's core business of making cars in large numbers for its Indian customers.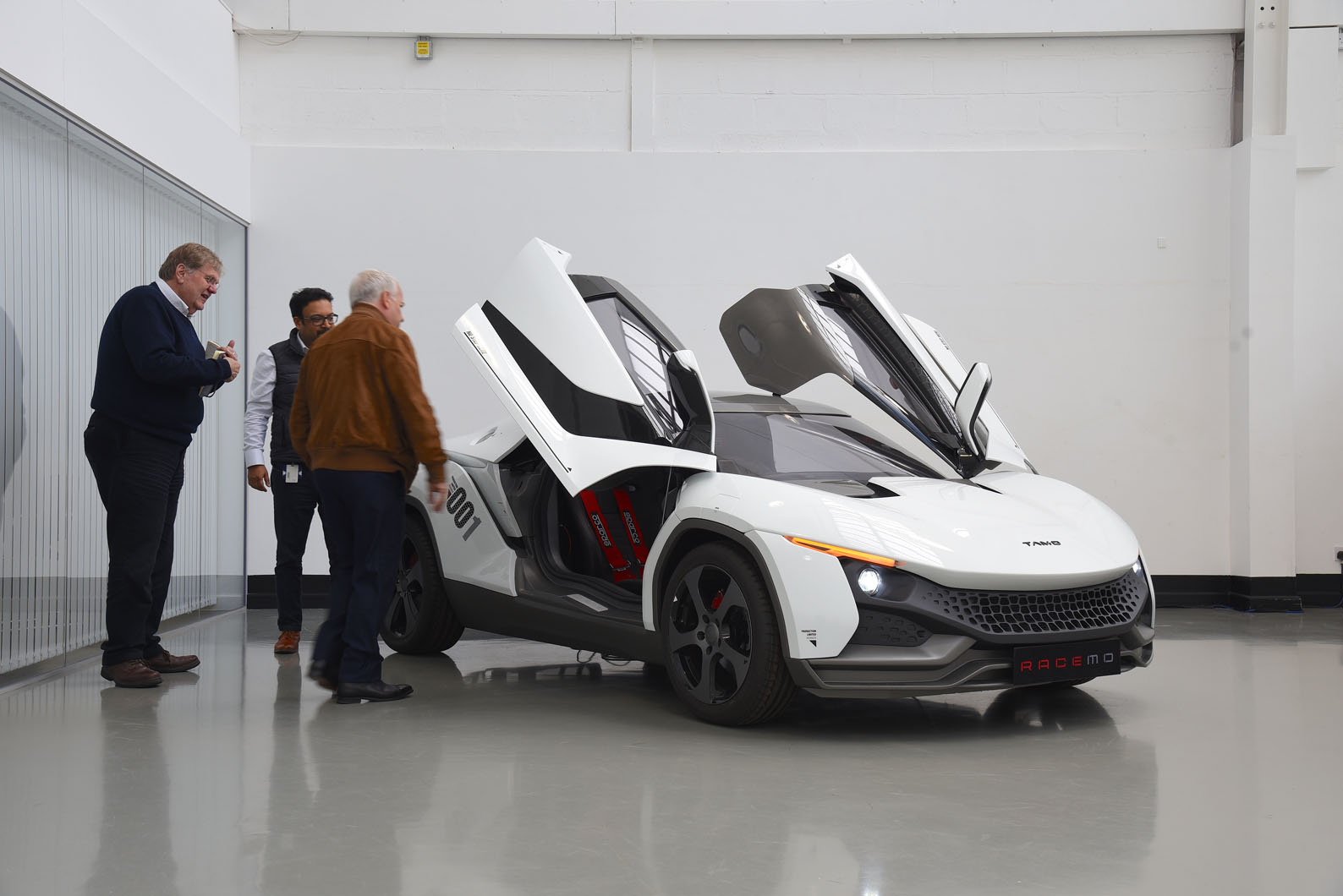 To underscore its special significance, the Racemo's Geneva debut took two dramatically different forms. The three-dimensional launch was the rakish little sports car you see here, planned for a production run of around 250. At the same moment, the Racemo was also revealed in a virtual domain online, as a new competitor in Microsoft's Forza Horizon 3 game for the Xbox, downloadable (and customisable) via a special website. On top of everything, it was proposed as India's first connected car, capable of transferring data as needed, using analytics to aid driver decisions and able to 'talk' to cars around it.
A new word – 'phygital' – has been coined for projects like this, and the Racemo's twin instigators, Tata head of advanced and product engineering Tim Leverton and head of design Pratap Bose, believe it's the beginning of something very big. Autocar met the pair a couple of weeks ago at Tata's European design and engineering HQ on the outskirts of Coventry, a stone's throw from Jaguar's former Browns Lane HQ.