The brochures call the BAC Mono one of a kind, which neatly covers the car's unique concept as a single-seat, lightweight, roadgoing, spaceframe supercar that focuses more on the driver than is normally possible in cars that have to find passenger space.
However, the 'one of a kind' description also fits the company's management, whose unique philosophy led us recently to visit the Liverpool factory to view the latest big-engined, wide-bodied 2016 Monos now in manufacture.
The Briggs Automobile Company was founded seven years ago by two car-obsessed brothers, Ian and Neill Briggs, when the Mono was little more than a good idea. However, the pair were far from idealistic, inexperienced young men setting out to follow a dream, hardly knowing the implications.
The Briggs brothers had already spent a couple of decades in the upper echelons of the European motor industry and knew many of the companies that would become their co-creators and suppliers. They also had (and have) a healthy consultancy business in other areas of the car game that would make the transition to car manufacturing a lot easier.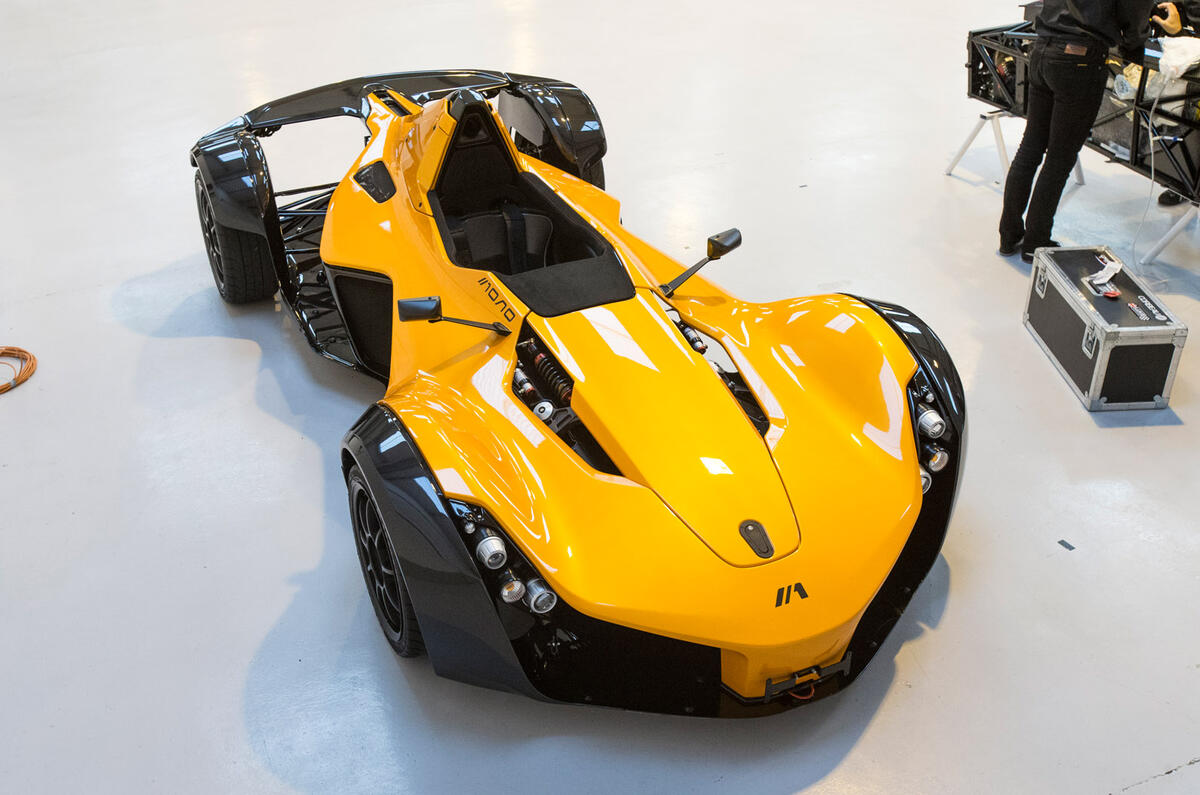 "We grew up in Widnes," explains Neill, sitting in the boardroom of the impressive Liverpool HQ that the company has occupied since 2013, just down the road from Halewood, where Jaguar Land Rover makes 4500 cars a day. "Our father loved cars and racing, so we went to a lot of race meetings at Oulton Park and watched the RAC Rally from stages around Chester.
"When we finished school, Ian went off to Coventry [University] to study car design with the likes of Steve Mattin [Mercedes-Benz, Volvo, Lada] and David Woodhouse [Lincoln, Ford] while I took the aeronautics route. That proved way too specific, so I changed to mechanical engineering, and that's broadly been the way we split our work now: Ian does design and manufacturing, while my job tends to be making sure the promise of the design is delivered in the way the Mono drives."