This Hyundai Veloster RM16 N development car has been spotted high-speed testing at the Nürburgring.
The wide-arched RM16 N has aggressively styled bumpers, a roof-mounted rear wing and a rear diffuser. There are twin exit tailpipes and a set of multi-spoke alloy wheels, giving the model a significantly more hardcore look than the production Veloster.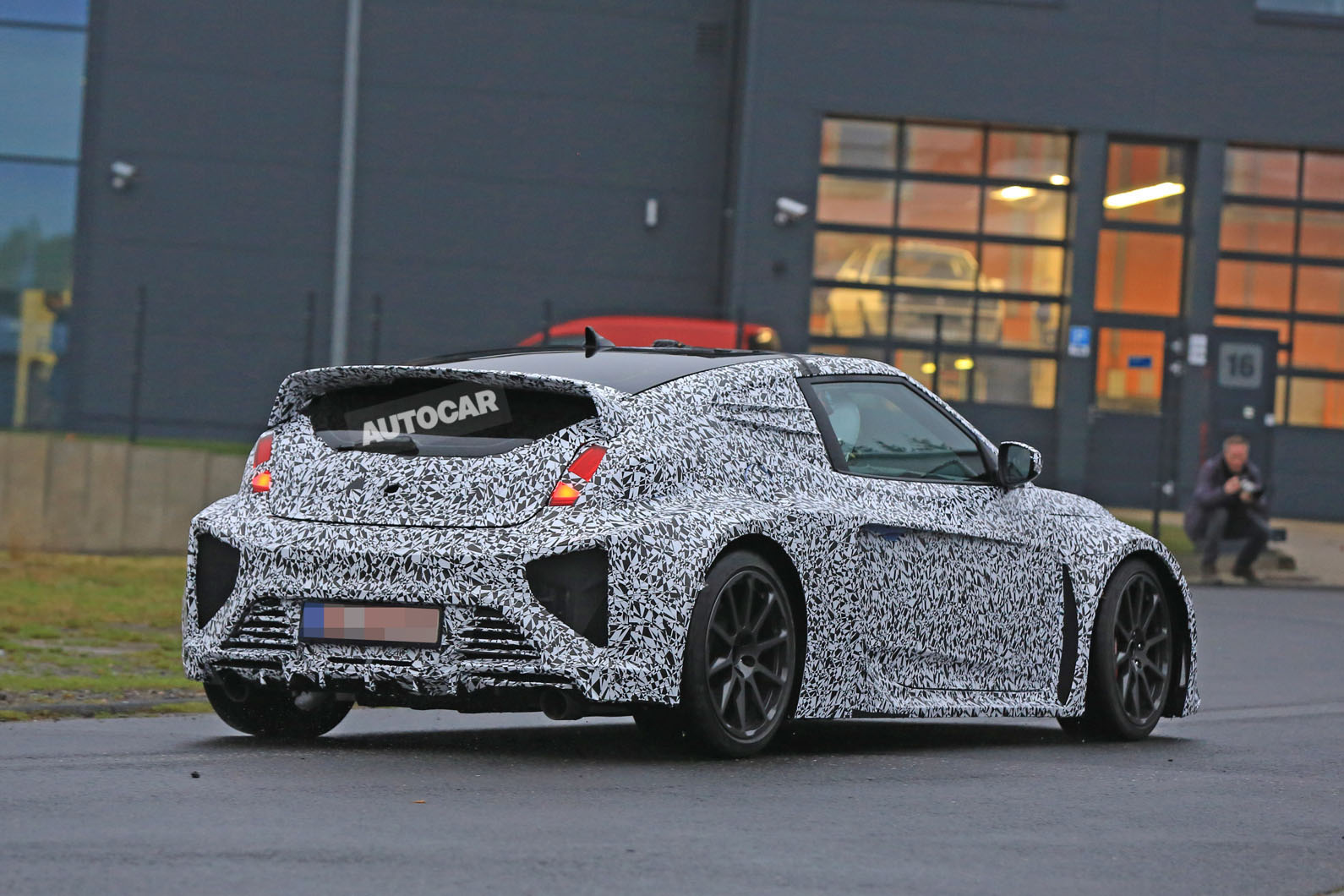 While the mid-engined model looks near production-ready, it is in fact a one-off prototype, based on the RM16 concept and used purely as a platform to test new hardware.
This hardware includes a 2.0-litre turbocharged engine that produces 296bhp. It's related to the unit that is found under the bonnet of the upcoming i30 N hot hatch, but produces 36bhp more than the future production model.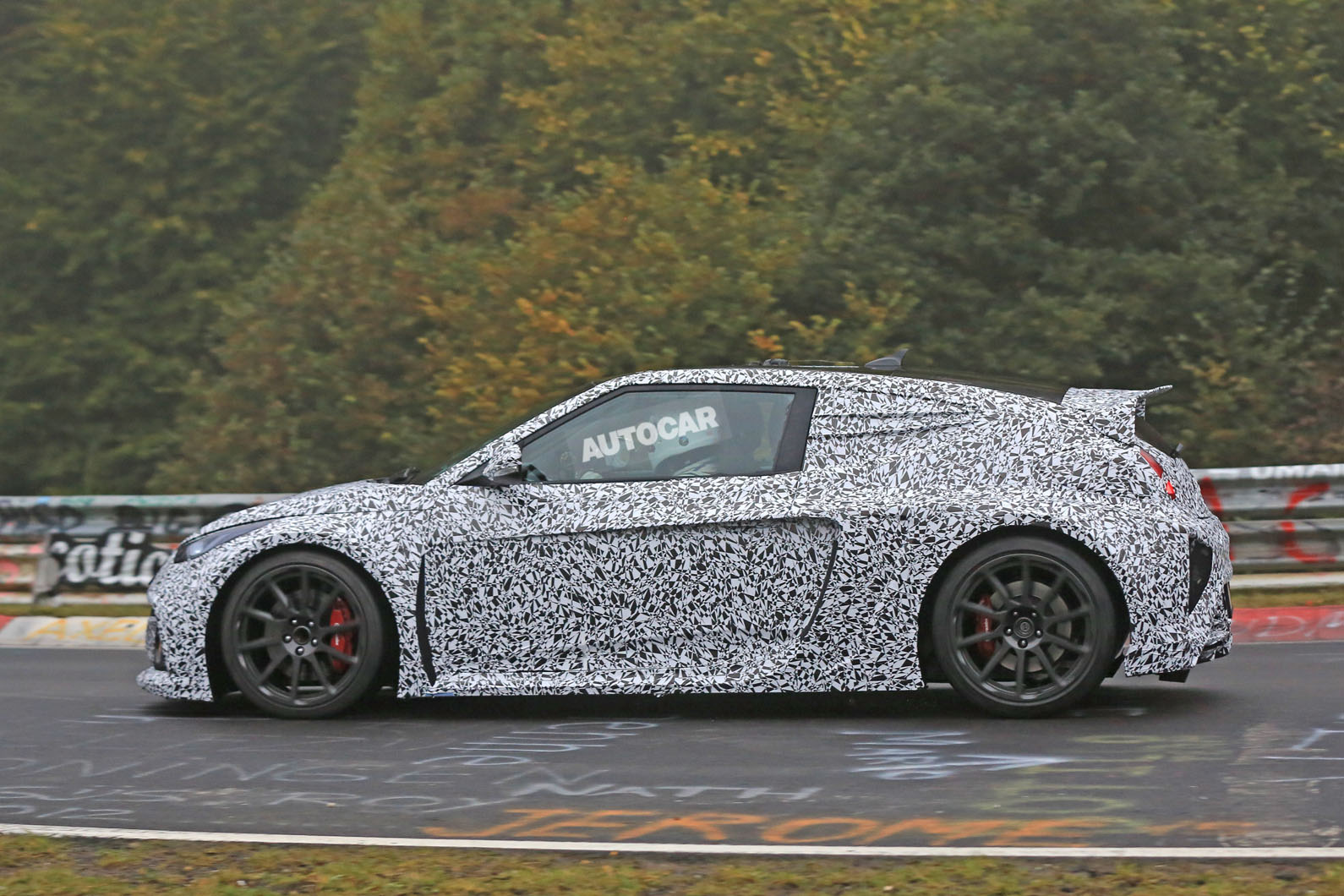 Both the increased power output and the mid-mounted location of the engine suggests Hyundai is experimenting with the concept of a mid-engine production sports car, however, the Korean car maker refused to comment on this suggestion when contacted by Autocar.
Autocar revealed earlier this year how the brand's N performance arm will add a four-wheel-drive Focus RS rival to its line-up above the i30 N, leaving space for a range-topping sports car. This supports previous reports by Autocar that said a pared-back model was part of the N division's long-term plans.