Somewhere in Britain, there's a very happy and very proud car nut. This person, who wishes to remain anonymous, is the owner of the Ferrari 458 MM Speciale, a model built to his or her own vision by Maranello's One-Off programme.
Based around the 458 Speciale's underpinnings, this one-of-a-kind car, recently seen at the Goodwood Festival of Speed, has gone down a storm since it was first unveiled. Even Maranello is impressed with its own handiwork. "We think this is one of the best one-offs so far," says Enrico Galliera, Ferrari's commercial director. "The client came with a clear idea of what they wanted. That was one of the keys to the success of the project."
Ferrari One-Off began a few years ago when Japanese Ferrari collector Junichiro Hiramatsu asked for something special to celebrate his history with the company. The result was the SP1, based on the F430, and the positive response convinced Ferrari that there was a market for such cars.
So how does one go about commissioning a bespoke Ferrari? Well, you don't simply knock on Maranello's door and brandish a blank cheque…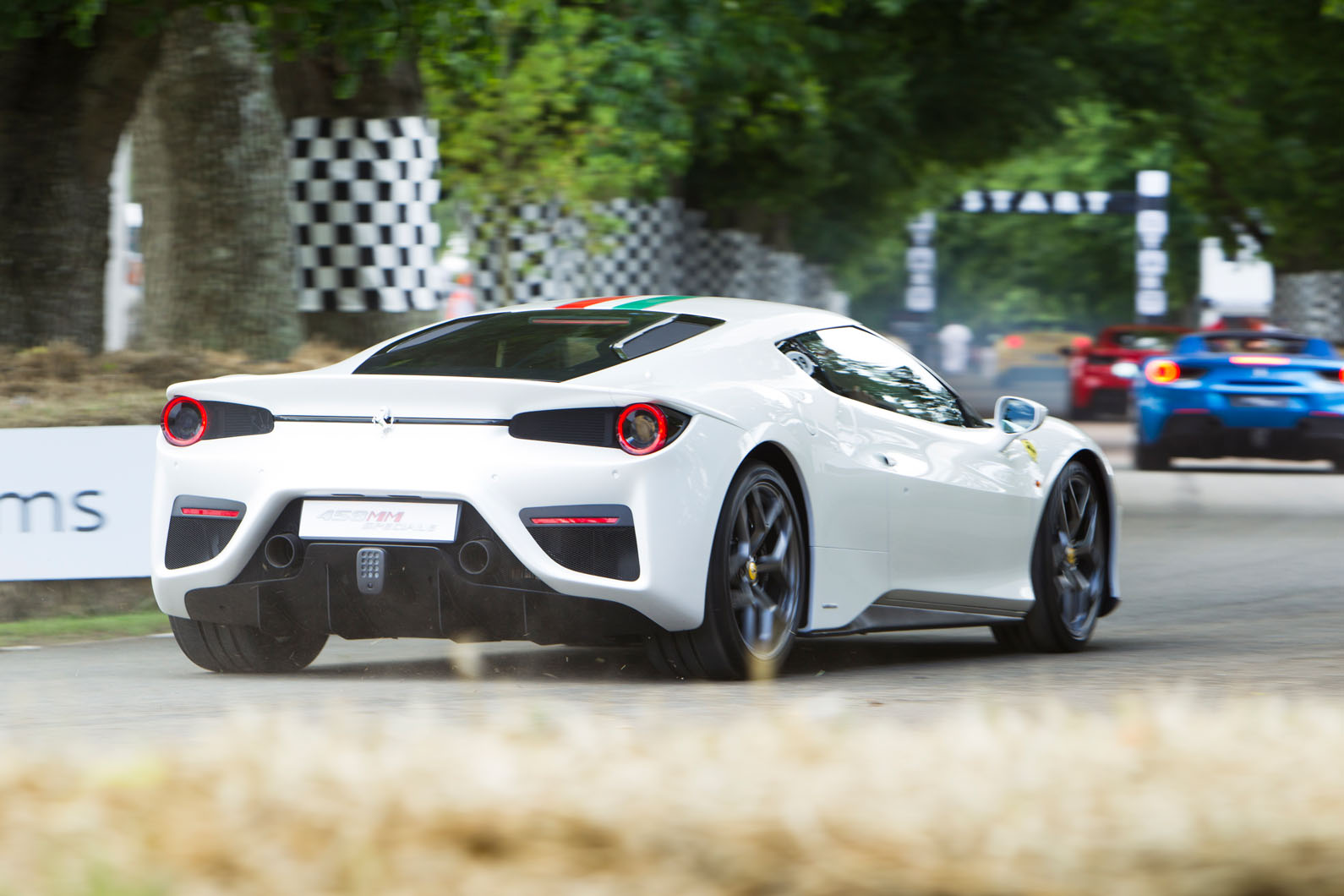 Be a devout Ferrari owner and enthusiast
No one can buy an invitation to participate in the One-Off programme and Ferrari doesn't promote it. Instead, the company gauges the suitability of owners at events such as the Festival of Speed and its own special gatherings. A passion for all things Maranello is a given.
"It is something that develops from one-to-one contact," says Galliera. "When we have in front of us a client who loves our special cars or is looking for something different, we might propose it. The selection of the clients is very important. We try to pick those who live and breathe Ferrari and appreciate how special a one-off car is."