Honda has filed a patent for an open-wheel sports car that could become a rival to the Ariel Atom.
The model bears significant resemblance to the 2&4 concept of 2015 (pictured above) as it is based on a spine chassis that locates its powertrain behind the driver. However, the patent drawings suggest power comes from an electric motor, as opposed to the 2&4's 999cc MotoGP racing motorbike engine.
Both two and single-seat versions of the Honda are shown, suggesting the model could be offered in either guise. A central rollover bar is the car's tallest point.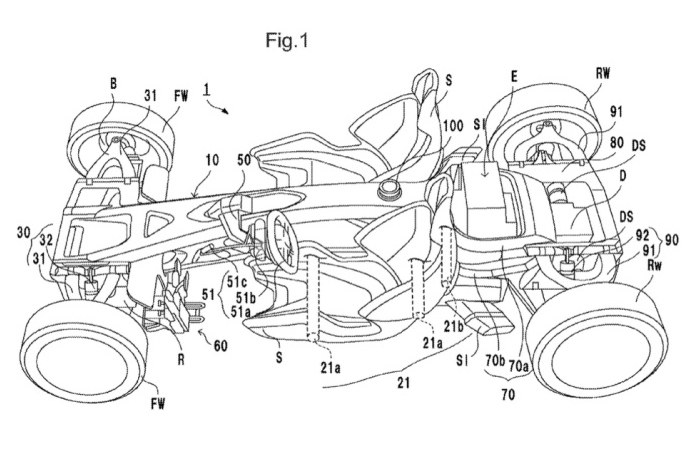 Honda has refrained from commenting on the patent drawings, but it has previously revealed that it is using a CRZ as a mule for a future electric sports car. The test car, which first entered development in 2012, makes use of electric technology also featured in the new hybrid Honda NSX, and is said to offer full torque vectoring.
Meanwhile, Ariel, which uses Honda engines for its models, has already begun experimenting with electrified powertrains. The company's boss Simon Saunders told Autocar last year that he would welcome the use of hybrid Honda power in a future Atom.
Honda NSX vs McLaren 570S video