If all petrol-powered cars were like the diminutive Shell Concept Car, we'd all be getting an effortless 100mpg-plus on the way to work, while our cars' tailpipes emitted a third less CO2 than even the cleanest city car.
These are the conclusions of a two-year project that has produced a three-seat prototype combining the talents of Gordon Murray's prolific Guildford-based automotive design group, Japanese engine consultant Geo Technology and Shell's own advanced lubricant engineers, based in Belgium.
The car, powered by a 660cc in-line three-cylinder engine that started life as a regular Mitsubishi offering but has since been heavily revised, sits under the tiny car's boot floor, driving the rear wheels. It is so frugal that it could be built and driven for more than 60,000 miles while using less energy than it takes to make and ship a typical SUV to the showroom.
Shell's concept began life as Murray's well-publicised Murray T25, one of several prototypes built to prove Murray's rule-breaking iStream manufacturing process. The yellow-white-red paint job is jauntier and there are spats over the rear wheel housings, but the relationship is obvious.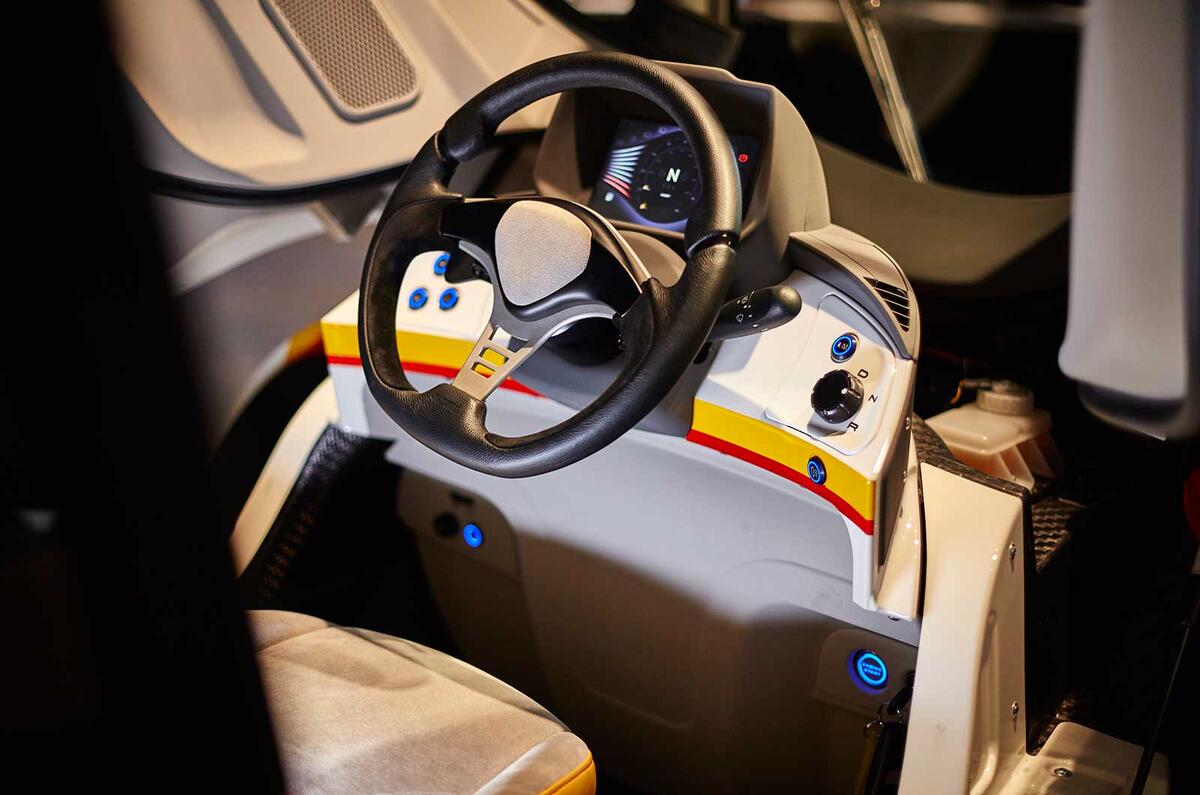 Why use it again? Because when Shell approached Gordon Murray Design with a plan to build a super-frugal car using technology that existed now, the partners realised a lot of the work had been done already. "We'd virtually finished with T25 as a means of proving the iStream process," says Murray, "but when Shell came to us with a plan to make the world's most efficient petrol-powered city car, we realised we already had a car that would provide an excellent basis."
Despite the T25's achievements in frugality, the partners soon discerned that much could be achieved by rethinking the detail of the little car. Shell insists the project isn't meant to make the case for petrol – which it happens to make in large quantities – but to show what is possible using technology that is already well proven, rather than still in development.