Leaked images of Ferrari's soon-to-land track-focused 488 variant appear to show that it will be named the Pista - which is Italian for track.
The Ferrari 488 Pista has now launched. Click here to read our story
The pictures, shared on American forum website
Set to become the most hardcore, track-focused Ferrari road car yet produced, the top 488 model will use a 700bhp-plus engine derived from the 488 Challenge race car – two of which are also featured in the video – and feature new bodywork focused on maximising downforce.
An earlier leak of technical slides onto The Ferrari 488 Pista has now launched. Click here to read our story
The car, a hotter version of the 488 that will go toe to toe with the Porsche 911 GT2 RS, will essentially be a replacement to the discontinued 458 Speciale, which is widely regarded as the best driver-focused Ferrari to date. It has been spotted testing outside Ferrari's Maranello base on numerous occasions and is tentatively tipped for arrival at this year's Geneva motor show.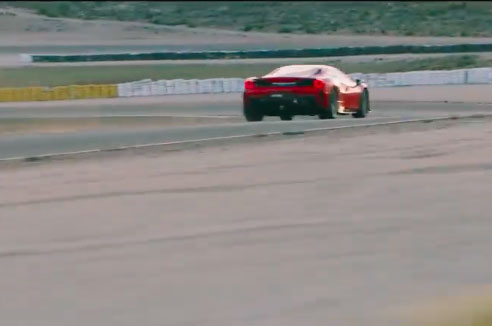 Expect the 488 Pista to feature an extensive list of carbonfibre parts for the body and interior. The bonnet, bumpers and rear spoiler will be made from the material, as will large sections of the interior, including the dashboard.
The standard 488 produces 325kg of downforce at 155mph, but the 911 GT2 RS produces up to 340kg. Ferrari's aerodynamicists, who have access to the brand's Formula 1 wind tunnel, will be keen to rival that figure. Expect large intakes for the more potent powertrain, a bigger front lip and more prominent rear diffuser. Leaked slides suggest a 20% improvement in overall aerodynamic efficiency for the 488 Pista.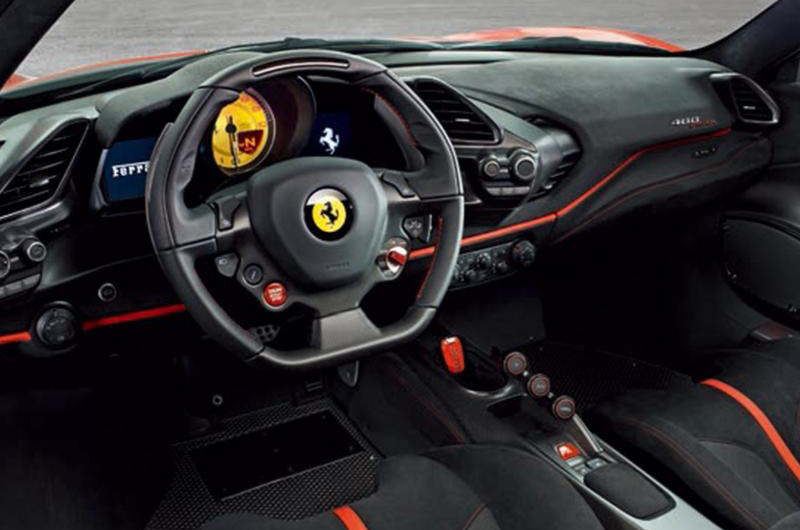 There's also mention of 20in wheels made from carbonfibre, saving 40% in weight compared with the standard 488 rims. They'll come wrapped in Michelin Pilot Sport Cup 2 rubber.