It's quite likely that many of those who ride in a Bentley Bentayga Diesel will never know that this SUV is diesel-fuelled. You barely hear the V8 at idle and revving it in neutral produces little additional noise beyond a (very) distant crescendo of satin drumbeats.
Read our full first drive review of the Bentley Bentayga diesel
Engage the eight-speed automatic gearbox and the rev counter needle mostly shuffles around the lower portion of the dial. Even in Sport, it's rare that you'll be conscious of the V8 unless you're working it hard, in which case upshifts can occur as the needle closes on the 5000rpm limit. At this crank speed, the V8 remains smooth, issuing a light V8 beat that could almost be taken for a petrol signature.
So for aural refinement, Bentley appears to have it cracked, even in this prototype. The V8 doesn't respond quite as urgently as that of the Audi SQ7, the engines being quite differently calibrated despite sharing the same hardware. Aboard the Audi, the throttle response in Sport can be almost joltingly sudden, whereas the diesel Bentayga is pleasingly progressive.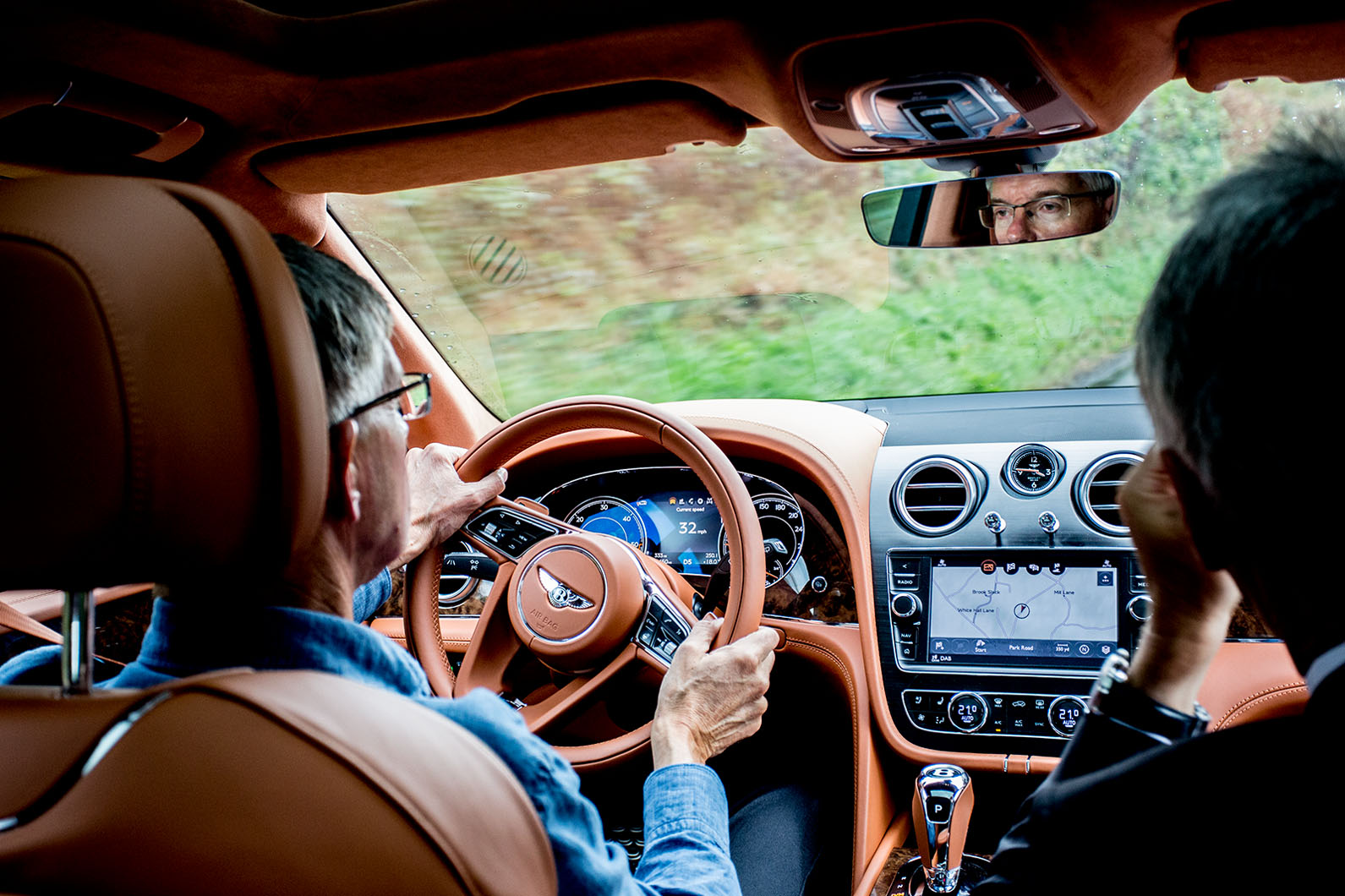 It's hardly scientific, but the trip computer was showing low 20s for the 40-mile trip we made, much of it involving heavy acceleration. Over 300 miles, it was indicating 25.7mpg.
The Bentayga Diesel's potential range is more than 600 miles. That's good news, says Bentley powertrain development boss Paul Williams, who calls filling up "a non-luxury experience".
2017 Bentley Bentayga Diesel technical specifications revealed
That's in contrast to the car itself, which, even in this unfinished form, appears to have manners entirely appropriate to a luxury experience. Unless you need surging performance beyond 100mph, this is the Bentayga that makes most sense — especially at £24,400 less than the W12.