Beautiful. That's what Norway is. This sparsely populated country features vast expanses of breathtaking landscape that are untouched by man, and its northern coastline, hugged by the navy blue water of the Barents Sea, bears witness to colourful Arctic sunrises and vivid displays of the aurora borealis.
No surprise, then, that a section of land to the north of Norway's mainland, appropriately named Nordkapp (North Cape), is a popular tourist destination, and, pleasingly for us, also marks the end of one of Europe's most picturesque driving roads, the E69. Is there a better reason to drive 490 miles into the Arctic Circle than this?
Perhaps I should have given the idea a little more thought. Bears, wolves, dense snowfalls and plummeting temperatures are just four of the life-threatening obstacles Autocar snapper Luc Lacey and I could face on our voyage from our starting point in Luleå, Sweden, to Norway's northern tip.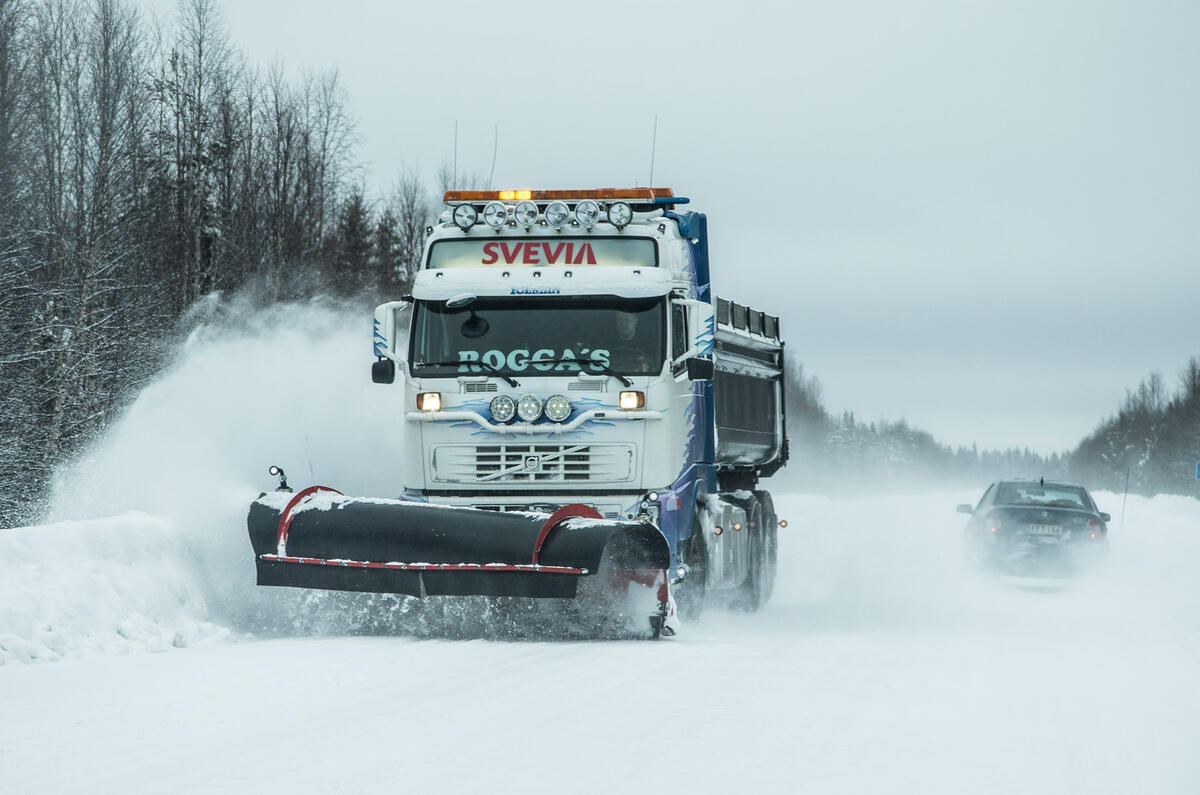 You might think such a journey would require a rugged, focused, hardcore off-roader, but instead Mazda has provided us with its little Mazda CX-3 crossover, boldly claiming that the compact SUV is more than up to the job. All of my pre-trip research suggests most of Scandinavia's wildlife and weather will either try to eat or freeze me, so you'll hopefully forgive the fact that I'm a little apprehensive as we head north behind the wheel of a vehicle that, let's face it, falls into a category of cars generally more concerned with the weekly shop than escaping from packs of wolves.
Maybe I'm wrong to doubt it. Before we set off on our journey, Mazda's people explained how the CX-3's four-wheel drive system was more advanced than conventional electronically controlled drivelines. It makes use of a pool of data, they said, not just information from the wheels themselves. The system's brain examines air temperatures via the car's external thermometer, rainfall via the automatic wipers and gradient via more sensors, and then continuously alters the amount of torque being sent to each wheel, accounting for steering angle, throttle application and brake pressure. The results, so Mazda says, are seamlessly optimised levels of grip and traction.