The Donkervoort D8 GTO-RS has been revealed - a successor to the 270 RS that claimed the Nürburgring production car lap record in 2005. Donkervoort will be chasing Nürburgring records again with this new model, although wouldn't confirm which.
The GTO-RS is Donkervoort's lightweight variant on the D8 GTO model, and is powered by a tweaked version of Audi's 2.5-litre, five-cylinder engine. The D8 GTO-RS now meets Euro 6 emissions legislation thanks to an overhaul of the engine, although Donkervoort also claims that the car has much more torque across the rev range, and consequently quicker acceleration. The standard D8 GTO in Performance guise had 350lb ft of torque.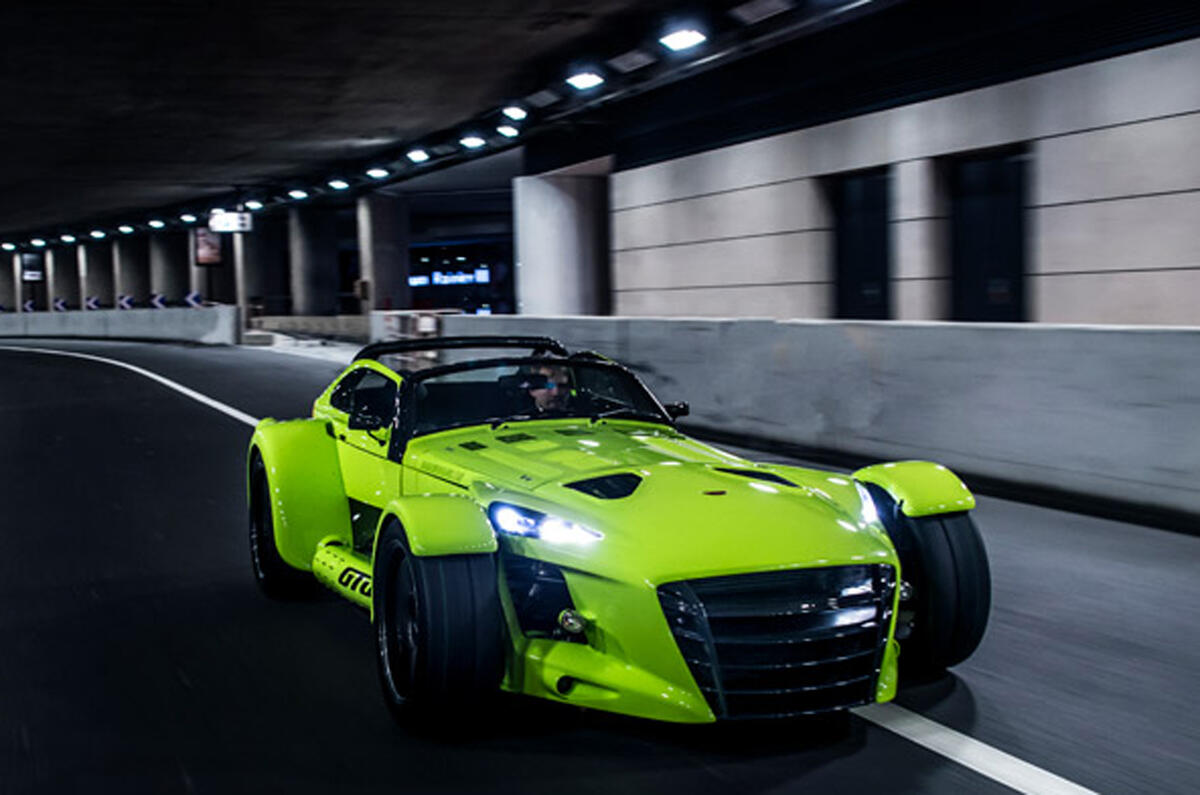 Donkervoort hasn't got official figures on exactly how much quicher the D8 GTO-RS is to 62mph than its predecessor, but the 270 RS took 3.6sec, and the most recent Donkervoort available in the UK, the D8 GTO, took 2.8sec in its most potent form, and Donkervoort says that the D8 GTO-RS will be quicker still; another from the Dutch company to sit below the three-second mark.
On the surface, Donkervoort has also tweaked the car's interior to improve downforce; although it doesn't state at which speed it is achieved, an extra 50kg over the front and 50kg over the rear axle has been achieved, at the rear thanks to aerodynamic upgrades, including a redesigned front-end, small spoilers and vanes. This redesign has also reduced drag by a fifth, allowing an increased top speed, although again, this is not yet backed by officially measured figures.
The GTO-RS also holds the debut for the Dutch manufacturer's new, patented carbonfibre construction process; which uses a layer of foam between carbon fibre layers for saved weight and added strength.
Read our review of the Caterham 620R here