It was that word 'rally' that caught our attention.
Come to a rally for hydrogen-powered cars, said the invitation from ITM Power, the UK's only specialist in the production and storage of hydrogen. Join us at one of our existing filling stations, drive to a new one we're opening in Rainham, Essex, and see how it feels not to emit a single molecule of noxious gas on along the way.
We were hooked. Previous contact with ITM's boss, Graham Cooley, had convinced me that hydrogen cars were credible and supply of the fuel was expanding. I'd read forecasts of a critical mass of 65 UK hydrogen stations in the medium term, while a drive in the new Toyota Mirai a few months ago had demonstrated the capability of vehicles powered by hydrogen fuel cells.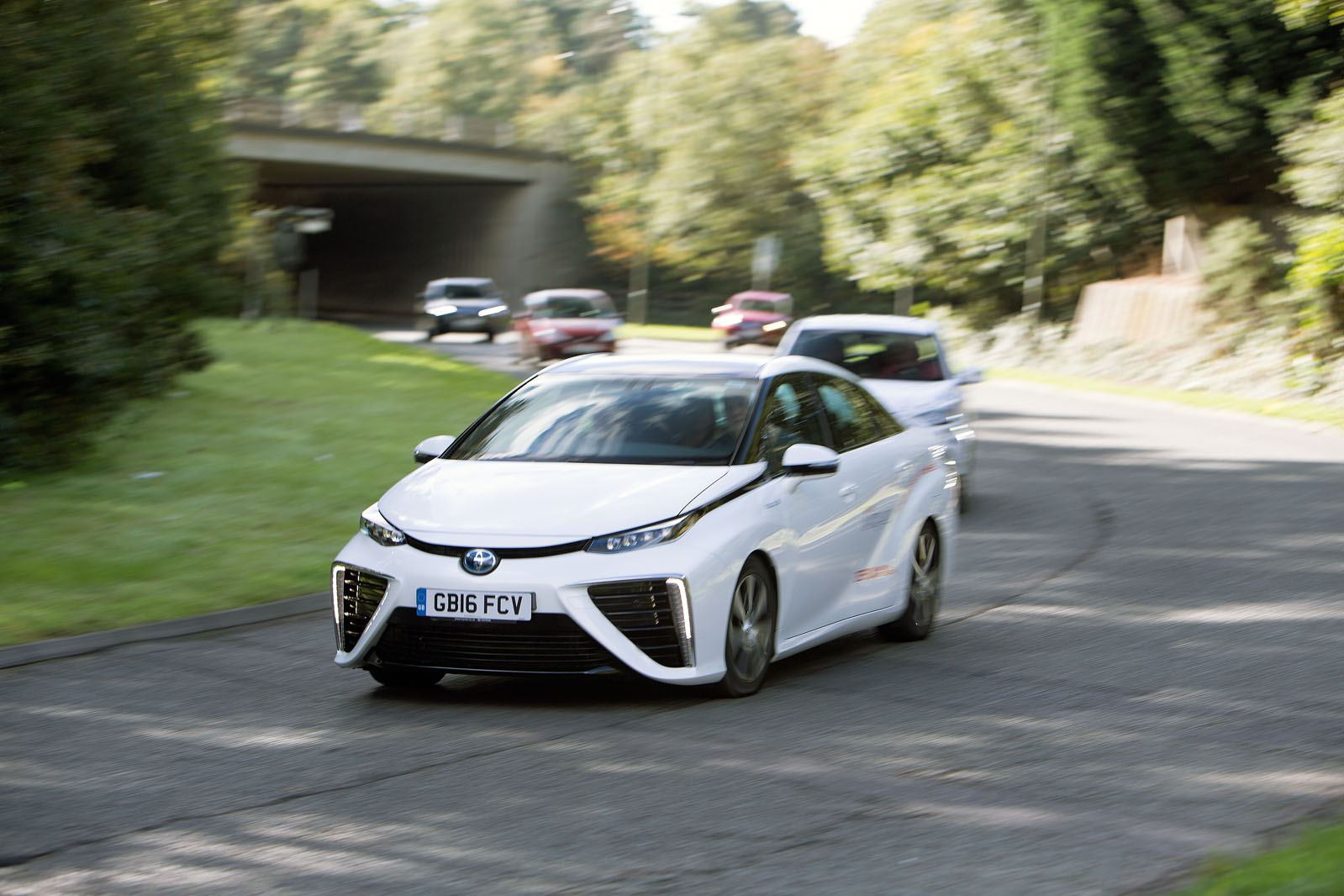 The plan was for us to join Cooley and his crew at their established filling station beside the National Physical Laboratory in Teddington, Middlesex, on London's south-western outskirts, then to drive 60-odd miles to a new solar-powered station at Rainham, Essex, the latest of several ITM has under construction. Here, solar power is used to make hydrogen from water with no help from pollution-generating hydrocarbons. This would be the ultimate clean drive.
The plan was that I'd drive a Toyota Mirai, while my colleague Jim Holder would bring the new hydrogen-powered Hyundai ix35 SUV we're about to add to our test fleet. This would hardly be rallying at WRC level, but it might be just as significant. We pitched up in Teddington at the appointed 10am, and after time taken over photographs and who's-driving-what, we fell to fuelling the cars.
Filling a hydrogen car is simple. You offer your card to a card reader, taking the dispenser hose when you see a positive response on the screen. Plug the dispenser into your car's fuel tank aperture, noticing a red ring around the gas pipe that allows the pump to 'talk' to the car via infra-red communication. The car grabs the nozzle, there's a short delay while the pair communicate, a buzz while the system tests itself and verifies all seals and then hydrogen starts to flow at 700bar – and -40deg C – into your tank.