Brands are always trying to give more to their customers. Whether you're a hardened cynic who views it as mere aftersales or you believe the brand genuinely wants to give its customers a nice time is a different matter, but there's no denying the effort and investment that go into keeping customers loyal.
Dacia's a little different, though, especially when considering Dacia Day. Given the brand's reputation, no-frills approach and headline-grabbing starting prices, the reactions I got from those I told that I was making the trip from Southampton to Yorkshire and spending the bank holiday surrounded by all things Dacia were fair, if not justified.
It's a day that's still evolving, I'm told. Last year's decision to hold the day at Bruntingthorpe aerodrome ruffled a few owners - there are strictly no dogs at the location. This year's decision to have the day at Broughton Hall went down far better, evident by the ratio of dogs to humans and the central dog show.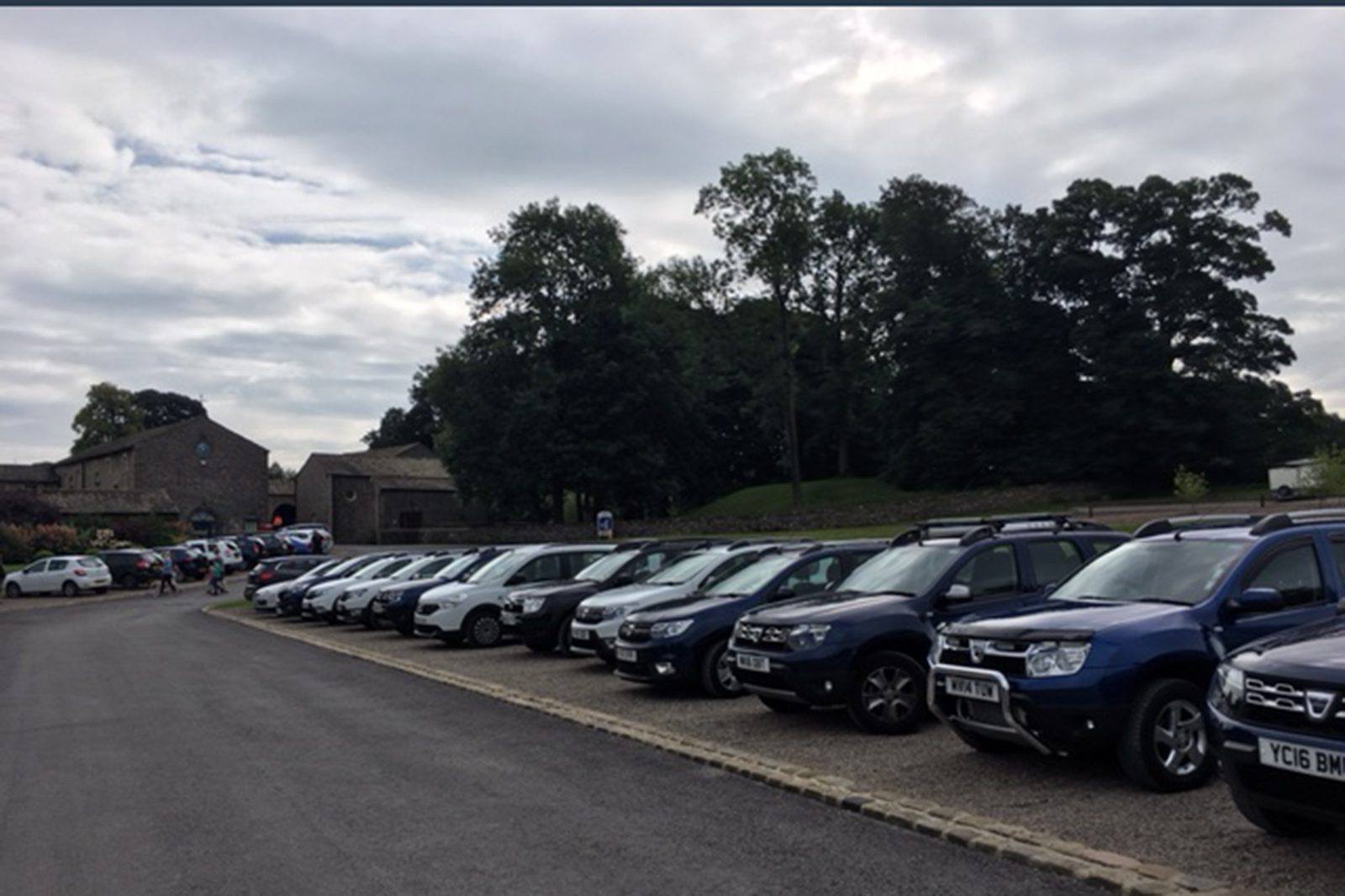 There's some growing to do, mind; Broughton Hall was a large venue and packing it to the hilt was ambitious, with the day taking the size of a decent fete as opposed to a packed-out festival. Impressive, nonetheless, for a brand-organised, owners-only event on an overcast Sunday in a relatively remote location.
Louise O'Sullivan, Dacia's UK boss, informed me that sales weren't the objective of the day. If it were, it would make more sense for the event to be open to non-owners and be a separate event to the Dacia Day. Dacia Day is held in pretty high esteem by the company, then - Dacia Days take place in several other European countries.
Despite the no-sales approach, though, owners were offered experiences in the full Dacia UK range, including new Summit specs of its rugged Stepway models, with test drives on offer, as well as a 4x4 experience in the Dacia Duster SUV. Name another company to offer this in-depth experience to existing customers. A genius bar allowed troubleshooting for owners' questions and a 'family photo' around an enormous 'I heart Dacia' banner helped picture how Dacia looks at its owners.