Winners 2017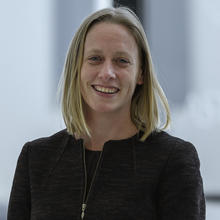 Nikki Rimmington
Director of corporate finance & planning, Aston Martin
Rimmington, 41, began her automotive career as an engineer after gaining a master's degree in mechanical engineering from the University of Bristol in 1990. That led to a job at JLR as a vehicle safety integration engineer, but in 2004 she took a different tack after completing a master's degree in business administration (MBA) at Warwick Business School. She worked for a couple of years at management consult AT Kearney, before joining Aston Martin as a product planning manager in 2007. In 2014 she was promoted to technical assistant to the CEO, keeping him appraised of business and technical updates, before she moved into her current job. Now she leads a team comprising financial planning, analysis, investor relations and risk management, and she has project-managed raising £550 million of investment.
Executive Nominees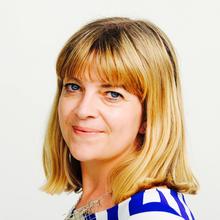 Helen Foord
Head of government relations and public affairs, UK and Ireland, General Motors
Foord, 40, started working on the automotive side of governmental relations when she started at General Motors, Vauxhall's current owner, in 2006. Previously she worked as a senior policy manager in the wholesale markets team at the Office for Gas and Electricity Markets (Ofgem). At GM she works on EU-wide legislation issues affecting the auto industry and is also responsible for making the firm's Brexit position known within government. She was integral in the recent Transport Select Committee's oral evidence session acting on behalf of Opel/Vauxhall for the Zafira B and Corsa fire investigations.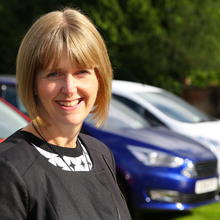 Christine Muers
Vehicle marketing manager, Ford UK
Muers, 50, joined Ford in 1987 in the purchasing team buying production parts such as engine mounting systems. She then moved into sales and marketing where she took on a number of customer and dealer facing roles in the UK and subsequently managed customer satisfaction within our export markets. She rose to become product manager for the European and African export markets. After a five-year career break, she rejoined as product manager for small cars then spent four years overseeing customer relationship management (CRM) and in 2011 developed and launched an e-CRM loyalty programme, the first for Ford in Europe. In her current role she worked with European and global teams to bring Mustang and Focus RS to the UK market and is currently working on the launch of the next generation Fiesta – the bestselling car in the UK for the last 8 years, "achieved in no small part to Chris's efforts," according to the Ford nomination.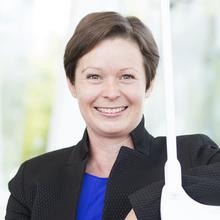 Kirsten Stagg
Head of marketing, Skoda UK
Stagg, 41, joined the Volkswagen Group as a graduate trainee in 1998 and has excelled in her marketing roles to the point she now oversees a team of 22 as well as further agency staff. She started out at Skoda, before moving to Audi as a marketing manager and onto the VW passenger car brand where she rose to national communications manager. After two years working as head of marketing for VW Commercials she was promoted to her current role in 2016, where she's responsible for the launch of the new brand positioning called 'Driven by Something Different', featuring Bradley Wiggins. She has long acted as a mentor to colleagues within the group.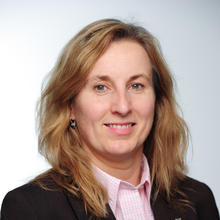 Louise O'Sullivan
Head of brand for UK, Ireland, Cyprus and Malta, Dacia
O'Sullivan, 44, joined Dacia's parent company Renault out of university in 1996, making good use of her marketing and French degree gained from Lancaster University. She started as a market analyst before moving up to area manager for 16 dealers in 2001. She was then promoted to a marketing role as brand manager for Espace and Vel Satis, before moving to brand manager for Renault vans and executive cars. When she left Renault in 2015 she was head of marketing communications for UK, Ireland, Cyprus and Malta. In her current role she is responsible for the Dacia brand's profitability, sales volume, market share, image, product range, pricing and customer offer strategy.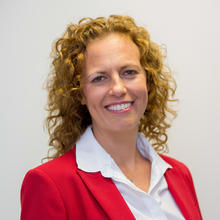 Rachael Thompson
UK sales director, Jaguar Land Rover
Thompson, 45, has been in the UK automotive business since 1993 when she joined Ford after gaining a degree in accountancy from the University of Huddersfield. Her financial background initially saw her working for Ford's finance arm, rising to area manager, but then she shifted to sales and a move to Volkswagen. She left the VW Group 2013 having risen to the role of national used car manager for Audi, joining JLR as national sales manager for Jaguar. She now oversees sales for both Jaguar and Land Rover in what's still one of JLR's biggest markets.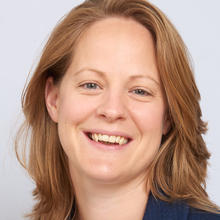 Claire Catlin
UK finance director, Inchcape
Catlin, 37, joined the UK-based global dealer group in 2015 to oversee the finances of the UK side of the business with its more than 100 dealer outlets and revenues of around £3 billion a year. The job marked her return to automotive after moving in 2006 from team leader within Mercedes Benz UK financial operations to Argos, where she rose to financial controller, and from there to director of group finance for Argos's former parent company the Home Retail Group. She started out in automotive as a intern at Vauxhall before graduating in 2002 from Loughborough University. Angie Lawrence-Scott, head of communications for Inchcape, said: "Claire possesses the ability to make finance look easy, always remaining calm and capable of spinning many plates at one time."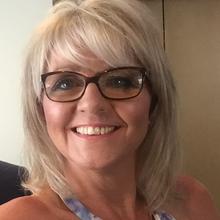 Wendy Swaine
Head of retail, CAP HPI
Swaine, 46, started her career in telesales at credit reporting agency Equifax, before moving to car history check HPI as a regional trainer. She's worked there ever since, moving to national account manager in 2002 and head of major accounts in 2004. She was made head of retail for parent firm CAP HPI in 2016. She says her finest achievement in the last 12 months was winning the contract for Pendragon, Europe's largest dealer group, while her career highlight was persuading auctioneers BCA to sign with HPI again.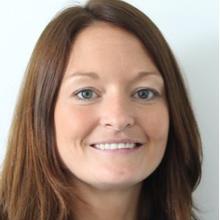 Claire Maith
Finance director, Peter Vardy
Maith, 31, is currently the youngest finance director in the Franchise Top 50 Automotive Franchise Dealers. She moved to the role within the dealer group in 2011 having been finance director of Peter Vardy's schools network. Prior to 2009 she worked as an audit executive at accountancy firm Ernst and Young. As part of her role she oversees all business acquisitions as well as property and land purchases, which have totalled more than £25m since she joined. Mhairi Jenkins, head of people at Peter Vardy, said of Maith: "She demonstrated an ability to influence the day-to-day running of the group to achieve industry-leading results. We are hugely proud of her."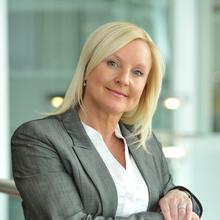 Sally Dennis
Customer operations director, Mercedes-Benz UK
Dennis, 47, is on the UK management board for Mercedes-Benz Financial Services, giving strategic direction to the brand's customer operations. She leads 150 people focused on working out the best ways to get more people in the company's cars, and was instrumental in creating the MB Direct Sales Programme in 2012 that helped the company outsell its premium competition in the 2015 fleet market. She joined Mercedes as national fleet sales manager in 2012 after performing the same job at Seat. She started out in the business at Audi in 2002 as an account manager.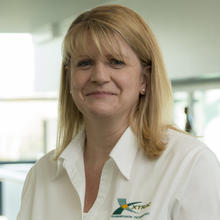 Jane Gilham
Head of human resources, Xtrac
Gilham, 49, heads the HR function of the globally active UK-based motorsport and transmission specialist XTrac. Among her achievements, she was a key member of the executive team that undertook a management buy-out of Xtrac in March 2015. She is responsible for the recruitment and training of over 300 staff in the UK and the US, after joining Xtrac in 1998. In 2000, Gilham joined the steering committee of the then-new master's degree in Advanced Motorsport Engineering at Cranfield University, which is designed to train more young people for a career in motorsport.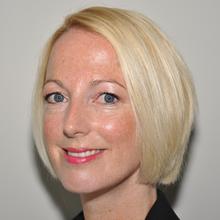 Maria Mawby
HR business partner, Volkswagen UK
Mawby, 40, joined the automotive business in 2001 on a graduate scheme with Enterprise Rent-a-Car after leaving the University of Warwick with a degree in psychology. She became a brand manager before switching to a recruitment consultancy, then moving to outsourcing company Serco, supplying staff to the VW Group in the UK. In 2013 she switched to the VW Group as a recruitment programme lead and has rised through the company to her current role as HR business partner responsible for group commercial vehicles and Audi. Between 2012-2015 she switched the company from using recruitment agencies to directly hiring a third of VWG's 850 strong headcount, saving the company £1.8 million but, according to company, maintaining the calibre of people hired.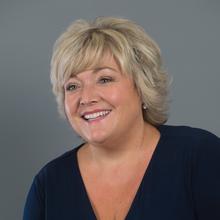 Penny Searles
CEO, Smartdriverclub
Searles, 45, launched Smartdriverclub in April 2016, billing it as the UK's first connected car service for used cars. In the main, the company offers car insurance a claimed 40 percent less than a traditional policy with the fitment of a black box, but it also includes other benefits like mileage and fuel information delivered to smartphone app. Before that, Searles was managing director of telematics specialist Wunelli after joining in 2008. She left in 2015, having overseen its acquisition by LexisNexis Risk Solutions. Prior to that she was chief operation officer of Spanish mortgage lender TSML. She went straight into work after leaving school aged 16.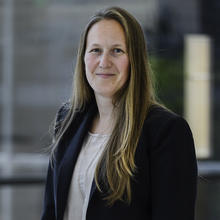 Karen Gibson
Director, product strategy & planning, Aston Martin
Gibson, 42, leads the product planning and product management team reporting to the chief planning officer and is responsible for leading the development, business approval and communication of the Aston Martin product cycle plan – making sure the product pipeline is full and financed. She gained a bachelor degree in engineering from the University of Birmingham in 1995 which led to work at MG Rover as a senior development engineer for chassis mounting systems. In 1998 she moved to Aston Martin as senior engineer for NVH (noise, vibration and harshness), responsible for setting up the department to bring it in-house. She moved to product planning in 2001 and by 2005 had become product and business strategy manager. In 2011, she was promoted to corporate strategy and investor relations manager, and was given a senior role in that job in 2014. She moved to her current job in 2016.