BMW has resurrected the spirit of the original BMW Z3 Coupe in a striking new concept car called the Touring Coupé.
Unveiled at the 2023 Concorso d'Eleganza Villa d'Este on the shore of Lake Como in Italy, the two-seat concept aims to show how a modern-day coupe variant of the third-generation BMW Z4 may have appeared had it been granted production approval by the German car maker.
Drawing on design ideas first explored on the Z3 Coupe launched in 1998 and followed up by the sleeker Z4 Coupe introduced in 2006, the Touring Coupé retains the familiar styling of the latest Z4 roadster at the front but adopts a two-door shooting brake silhouette at the rear to extend the impact of its appearance and provide it with added everyday practicality.
Destined to remain a one-off, the new concept was developed by a team at BMW's Munich-based design studio.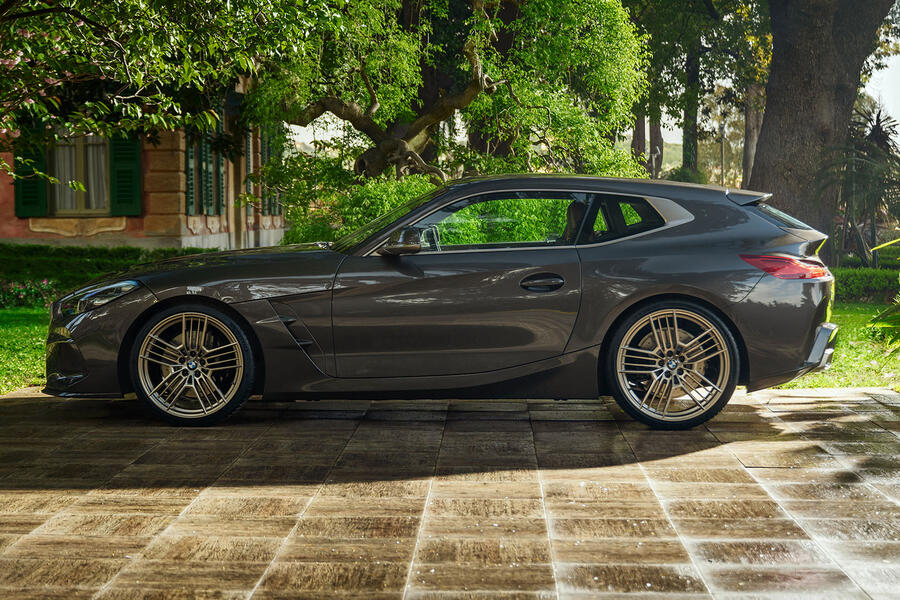 "The BMW Concept Touring Coupé celebrates the original Sheer Driving Pleasure," says Domagoj Dukec, head of BMW design, adding, "A highly emotional vehicle like this shows that the passion for everything that goes into driving pleasure has been essential through the ages and will be for the future."
Among the Touring Coupé's key exterior elements is a new brush aluminium-look kidney grille with vertical louvres in place of the black plastic honeycomb mesh insert of the production Z4 roadster.
Further back, there's a new windscreen surround and a hardtop roof with a deep central channel. It runs back to blend seamlessly with new rear three-quarter panels, forming a wide pillar and substantial rear haunches to give the Touring Coupé a highly cohesive and confident appearance.
Along the sides, there's a distinctively shaped glasshouse. It receives a heavily rising waistline that tapers inward quite appreciably towards the rear, additional rear side windows and a prominent brushed aluminium surround.