The new BMW 5 Series, launched a few months ago and in the UK for the first time, is really good.
The odds on it not being so were always fairly slim. BMW, like a nation state fretting over the health of a high street bank, does not entertain the idea of its flagship exec failing. Certainly, it sells more 3 Series and probably makes more money from the BMW X5, but the classier, capacious 5 Series is primarily intended for the industrial world's wheel-turners, and that bespectacled mob of grease men know quality when they see it.
The peachiness of this G30- generation 5 Series was recognised by the Car of the Year award from our sister mag, What Car?, in January. The expression worn by Matt Prior, who I met at Cobham services on the M25 to collect this very 5 Series as the world slept, only confirmed it; covering the 1700 miles between Casares in Spain and Cobham in the car had scuppered neither the smile nor the posture of Britain's premier road tester.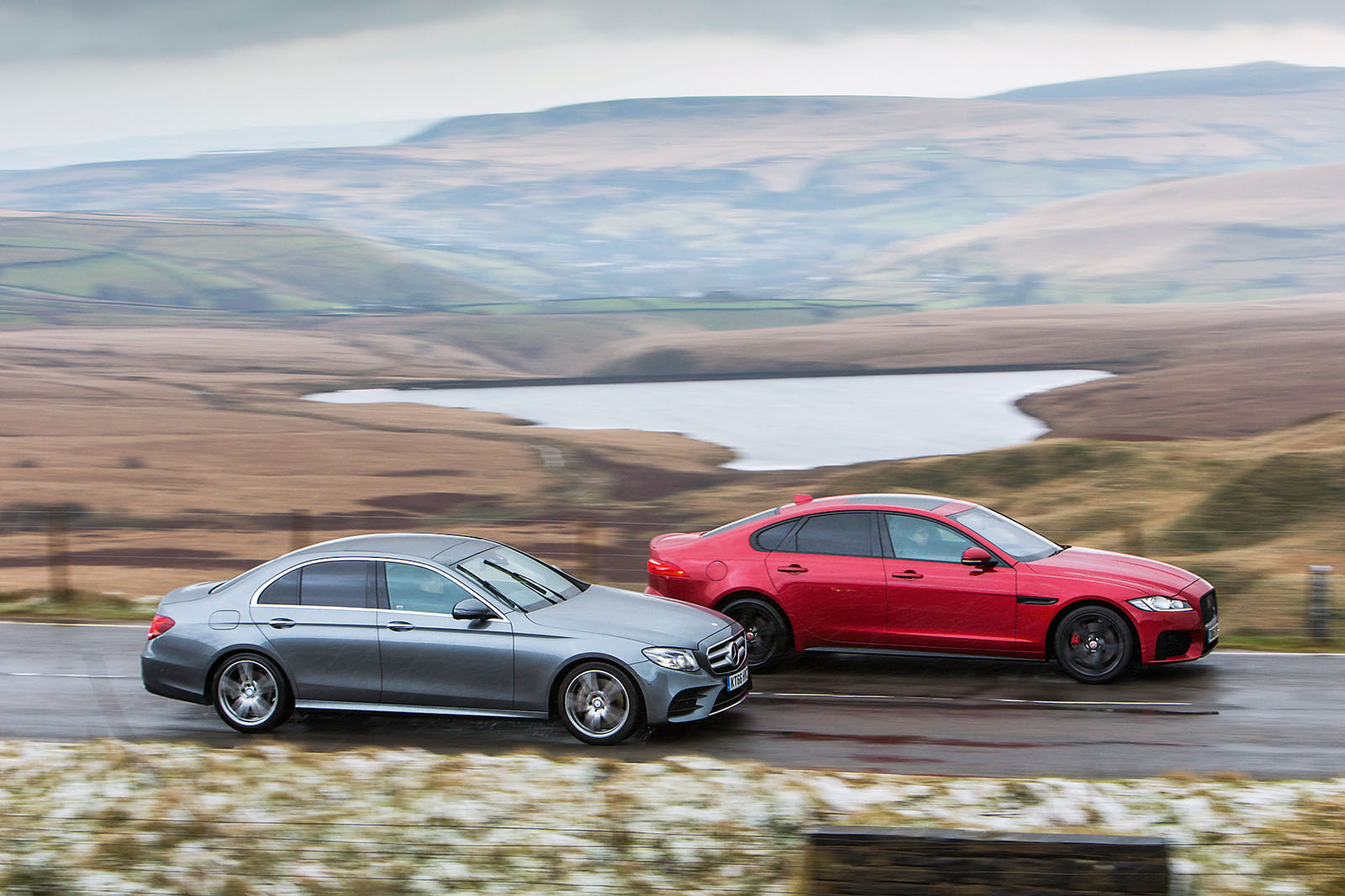 So the 530d, as blue as the mesosphere and uncommonly big in the wheels, is very decent indeed – perhaps even great – but it cannot yet claim to be best. For that, its ascent must overcome two spectacular overhangs: the W213- series Mercedes-Benz E-Class and second-generation Jaguar XF. The first, as grey as a monsoon and wearing an E350d badge, is the oldschool benchmark of taste, albeit one now with enough circuit boards to model climate change. The second, plum red and from our long-term test fleet, is along for an even more obvious reason: it drives with the full-fat sweetness of yesterday's lardy cake. The BMW, replete with xDrive in this case, must marmalise both the silicone and the sugar if it is to march onto the podium's top step. Moreover, it must do so in the coalface ugliness of Monday-morning Britain, where it is raining and exasperating. The BMW is 245 miles away from where it needs to be, which is Yorkshire. Where it is snowing.
The quickest way for any car to assuage real-world awfulness is with the escapism of a lovely interior – and with £775 worth of white nappa leather stitched into the new 7 Series-derived cabin, the 530d cushions the thought of a four-hour commute well. Big-skinned but not overtly big, it is credibly, caddishly handsome and, although digital in its numerous displays, it remains gratifyingly analogue in the right places.