This was never supposed to get political, but it appears David Cameron has other ideas.
On the day that we gather together the six hatchbacks that represent what's left of the British volume car industry in 2016, the British prime minister comes on the radio to announce the particulars of the bones thrown to British voters in order to keep the UK inside the EU. They don't sound like particularly juicy bones. That funny whistling noise must be the sound of Nigel Farage rubbing his hands together.
The cars I'm looking at, collected in a gravel car park in rural Surrey, seem to me more like reasons to vote 'in' than 'out'. Nissan Qashqai, Honda Civic, Mini Clubman, Vauxhall Astra, Toyota Auris and new Infiniti Q30: it's easy to forget that we still make so many big-hitters. It's harder to forget, though, that every one of them has germinated and flourished with Britain well and truly in the 'in' camp, entirely open to the grand European project. With various car industry bosses already threatening to 'reconsider' their UK manufacturing operations in the event of a 'Brexit', changing the status quo would seem to put the existence of most of these cars at risk, or at least risk forcing their factories overseas.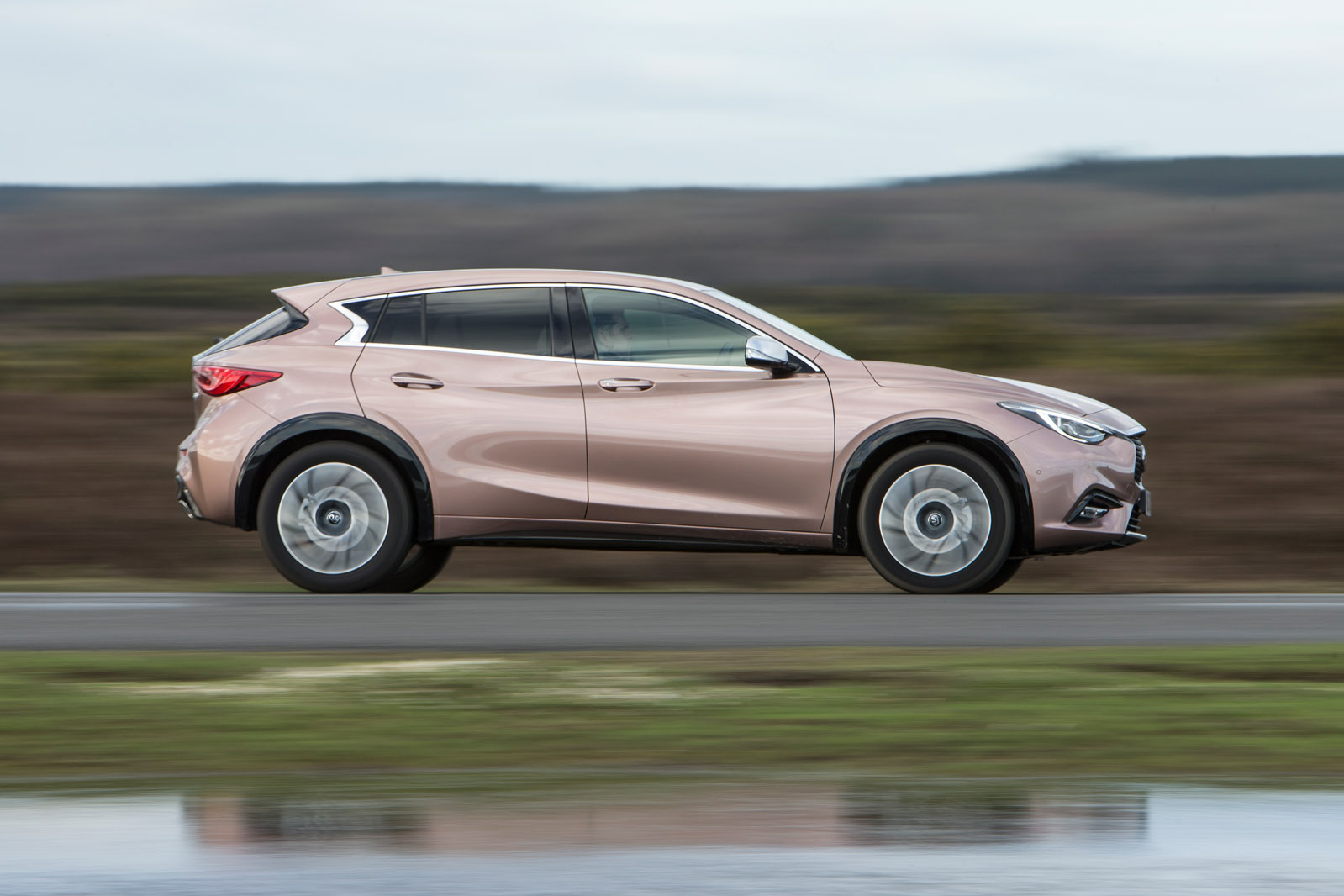 Still, no more politics today – just cars. If things go badly, 2016 could be the last year in which the UK still makes a sufficient number of £20,000 five-door family hatchbacks to fill eight pages in this magazine. Given that we've just had another one join the ranks, what better excuse to decide which is best? It has not been possible to buy a family car built in Britain by a wholly British-owned company for more than a decade, but you can still put your money to work for the protection of UK jobs, the UK supply chain and the general health of the UK economy. So – assuming you want to, even if only for argument's sake (calm your politico letterwriting fingers, dear reader) – what's the best car with which to do it?
Our plan is to start this test with some driving and photos here at our 'home' test track, before driving all six cars about 70 miles south-west to the winding roads of the New Forest. Tomorrow, we'll wind up at Southampton Docks for a final rendezvous at the place where British-built cars leave our shores for export markets in their hundreds of thousands every year. By then, after much back-to-back comparison and the usual razor-sharp live road test analysis, I'm hoping the Jersey cream will have risen to the top of this mixed-up group.