Autocar can reveal that Audi bosses are on the verge of giving the green light to a go-anywhere electric 4x4 SUV to take on the Land Rover Defender and Mercedes-Benz G-Class - a shock move for the German brand as it evaluates a range of bold new products to sit atop new-era EV architecture.
The firm's outlandish new Activesphere concept – a segment-straddling off-road super-saloon – gives strong clues to the firm's priorities in this segment with its overt focus on outdoor pursuits and rugged design cues, and indeed is set to make production as a rugged, Allroad-esque luxury saloon. But this secret new SUV is a separate project, destined to become reality in around 2027 as part of a strategic push into new segments, facilitated by the formation of new partnerships and platforms.
The new off-roader will not be based on the same PPE architecture Audi has co-developed with sibling brand Porsche for use across its core EV line-up, and nor will it use the Ford Ranger-derived underpinnings set to provide the basis for an electric Volkswagen 4x4 SUV in the coming years.
Speaking exclusively to Autocar, Audi designer Marc Lichte – who hinted at the prospect for a new 4x4 – refused to be drawn on specifics of the model's make-up, but said it will ride on a platform taken from elsewhere in the VW Group portfolio.
Because the upcoming SSP platform – destined for use across all VW Group brands as a replacement for the currently ubiquitous MEB – has been delayed until at least 2028, it is highly likely that Audi will look to nascent sibling brand Scout to provide a more conventional 4x4 SUV architecture for its debut model in this sphere.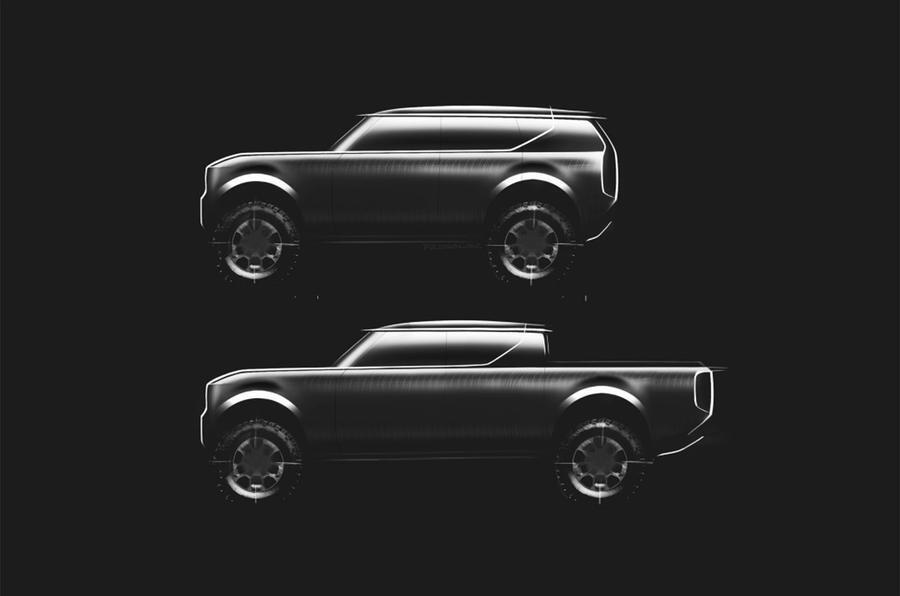 The rights to the dormant Scout marque were acquired by the VW Group in 2021, and plans are under way to use the name for a pair of Rivian-rivalling electric off-roaders conceived in the spirit of the bare-bones original International Harvester SUV - and both using a traditional ladder-frame chassis. Initial plans for Audi to build these Scout models alongside its own cars in a new factory in the US were cancelled, but potential still looms large for Ingolstadt to assist with – and benefit from – the launch of the brand.