Illustrious coachbuilder Zagato has announced that its two latest Aston Martin-based bespoke models, the V12 Zagato Heritage Twins, will be built in the UK and fully unveiled this summer.
Previewed in render images ahead of the full reveal, the two models are based on the outgoing Aston Martin V12 Vantage S and are designed to celebrate the fruitful 60-year relationship Zagato has had with Aston. They will be hand-built by bespoke manufacturer R-Reforged in its new facility in Warwick.
Like the DBS GT Zagato and DB4 Zagato Continuation, the Heritage Twins consist of Coupé and Speedster models that can only be sold as pairs. Nineteen pairs will be produced in total, and Zagato claims the majority of them have already been sold at a price of £1.75m excluding local taxes.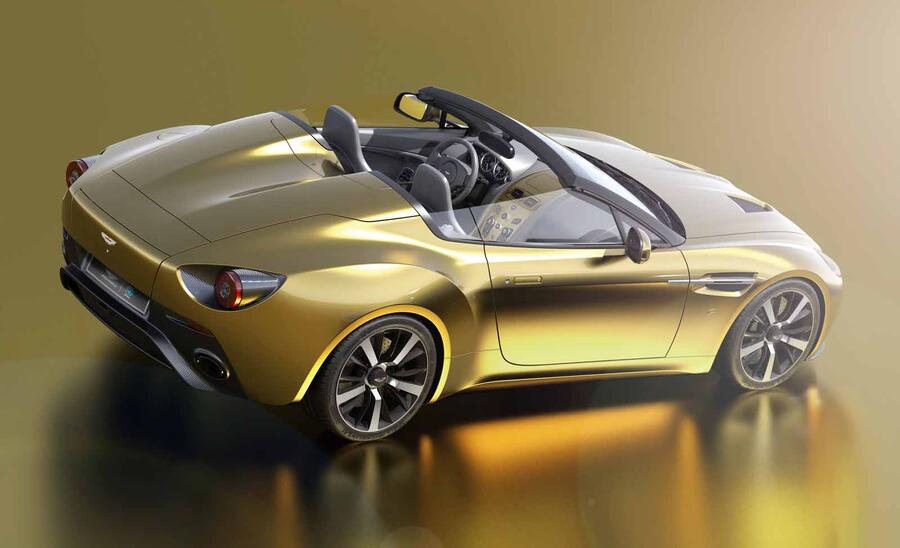 As well as sporting uniquely sculpted carbonfibre bodywork, the Zagato Heritage Twins use an uprated version of the standard V12 Vantage S's 5.9-litre V12, reworked to take power from 525bhp to 600bhp. Both models make use of active aero tech and feature a deployable rear wing, alongside centre-locking 19in bespoke wheels designed by APP Tech.
Zagato CEO Andrea Zagato calls the pair "the perfect garage for a collector with two models that represent 100 years, from the foundation of Zagato and 60 years of collaboration with Aston Martin.
"The Speedster represents the purest form of sport and freedom while the Coupé is the most classic and timeless model. Most car collectors have started collections that are never quite complete. This collection, instead, is complete and may stand by itself."
This being a rather more bespoke buying process than any 'regular' Aston Martin, customers receive a special gift box once an order is placed. They can then specify every element of their new models at Aston's design facility in Switzerland before being invited to watch some of the build process at R-Reforged's new base.