Alpine is set to launch D- and E-segment SUVs that will feature "high-performance and energised" chassis dynamics inspired by the A110, while fulfilling a brief to give the French brand a footprint in the crucial luxury car market.
The electric range-toppers, which are expected in 2027 and 2028, will take the form of highly specified electric SUVs to rival the Porsche Macan and Cayenne.
As such, they will be marketed as 'lifestyle' products, rather than pure-performance machines, but Alpine bosses have promised that engaging dynamics will still be among their core attributes.
Alpine's head of design, Antony Villain, said: "The idea is to use the driving experience of the A110 and duplicate it in different segments. We want something high-performance, sporty and energised. We don't want something that just goes in straight lines super-quickly."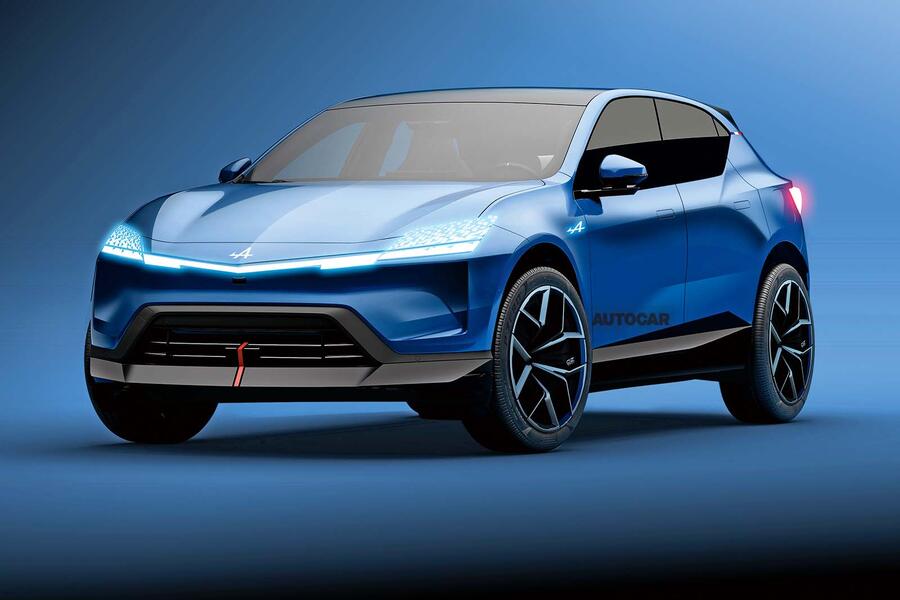 Villain admitted how "ambitious" this is, not least because electric cars are inherently heavier than their combustion-engined equivalents.
Translating the driving dynamics of the A110 to an electric SUV requires "various technical solutions", said Villain, such as a low centre of gravity, torque vectoring and four-wheel steering, all of which are expected to feature on Alpine's 'lifestyle' models.
Asked for clues to the larger E-segment car's overall dimensions, Villain said: "We're using it to expand our footprint and especially to enter the US market. That's why it's bigger compared with Europe. I wouldn't say it's a compact car, but it's not a large car. For Europe it's a large car, but for the US it's still compact."
Villain hinted at the E-segment model being about five metres in length, which would make it a natural rival to SUVs such as the Audi Q8 E-tron and BMW iX. The D-segment model is expected to be about 4.7m.