Honda will launch a dedicated hybrid model in 2018 as part of a wider push towards electric power, and these pictures show an early test car running the all-new powertrain.
The future car, which was confirmed at the Detroit motor show in January, will be built in the US and use a two-motor and combustion engine set-up. Our sources believe this is the powertrain beneath the cut-and-shut body of the development car seen here.
The test car is based on a previous-generation Honda City, which is a saloon version of the Jazz sold in other markets. A likely reason for the car's lengthened body is to provide space for its large battery packs.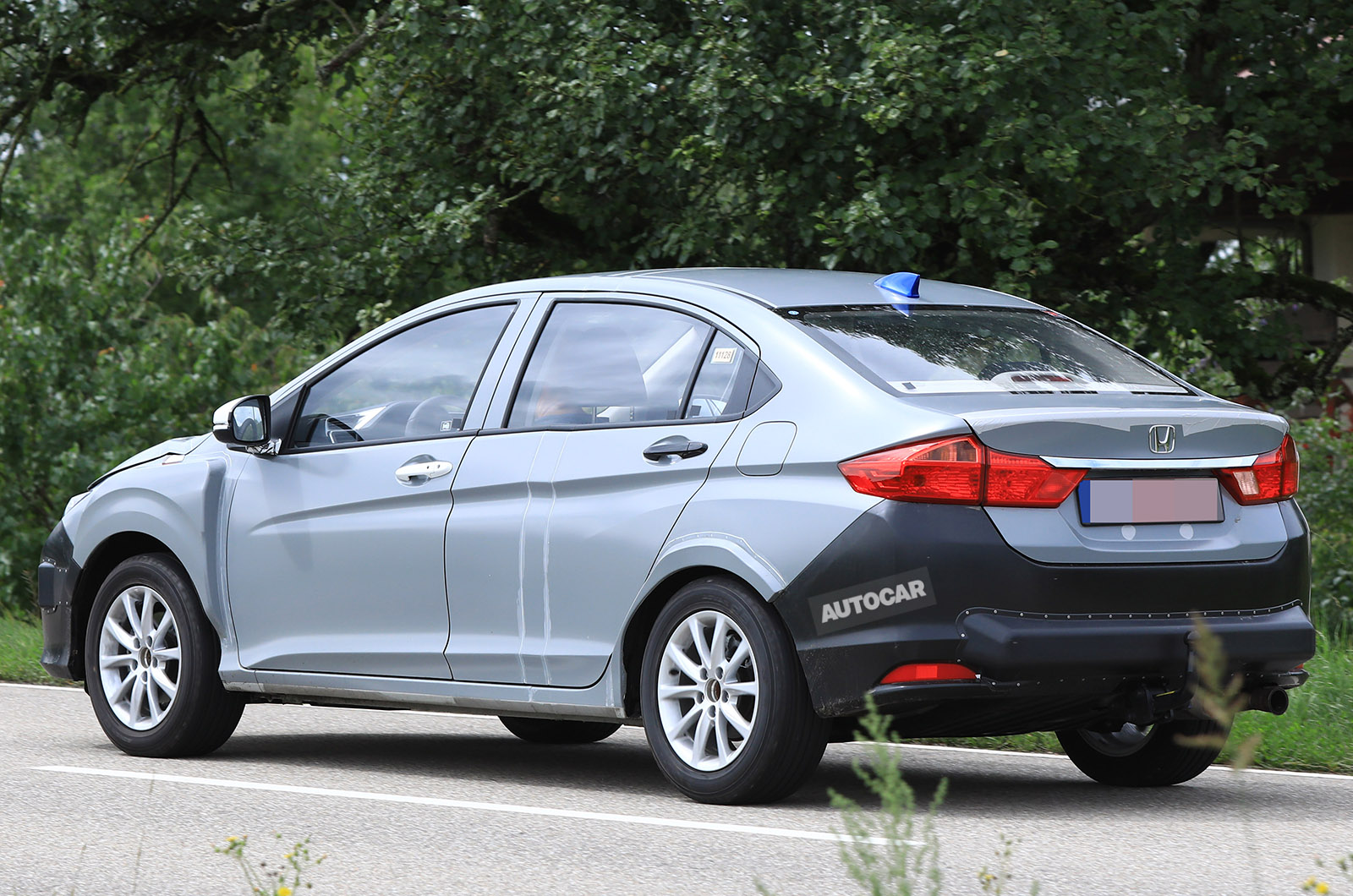 The car's powertrain will be related to the one used in the current Accord Hybrid that's sold in the US. This is powered by a 2.0-litre four-cylinder engine with electronic assistance. It produces 209bhp while offering 56.5mpg combined.