Volkswagen will mark the 50th anniversary of the Golf next year with the introduction of a facelifted eighth-generation model, and company CEO Thomas Schäfer has hinted that it could be the last combustion-engined version of the world's best-selling hatch.
Featuring updated styling, revised hybrid powertrains and a reworked cabin with larger displays and upgraded digital functions, it is set to be launched in the UK during the second half of next year.
The scheduling forms part of a strategy that will see the model cycle of the existing Golf extended beyond the traditional seven years of its predecessors, in line with VW's planned transition to an all-electric European line-up by 2033.
As previously reported by Autocar, VW intends to offer the new Golf exclusively with a dual-clutch automatic gearbox in certain models, as part of efforts to further reduce its fleet-average CO2 emissions.
As with the upcoming third-generation Tiguan and the ninth-generation Passat, the 2024-model-year Golf adopts VW's new MQB Evo platform.
It features a revised structure with stiffened mountings for the rear axle, among other changes that are claimed to boost its overall rigidity.
Uprated PHEVs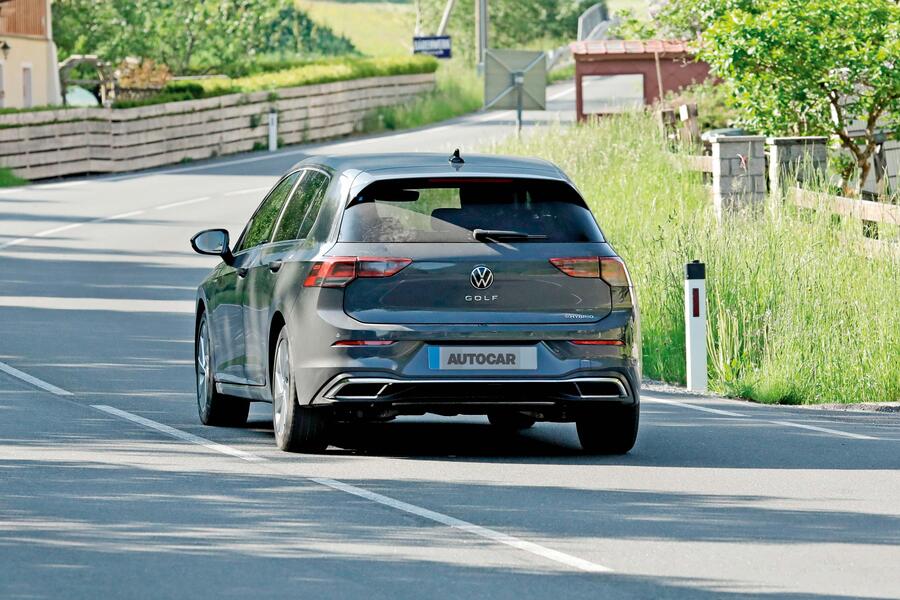 Volkswagen has focused much of its attention on the Golf's plug-in hybrid powertrains. Both the eHybrid and GTE adopt the EA211 Evo turbocharged 1.5-litre four-cylinder petrol engine in place of the older EA211 1.4-litre four-cylinder unit of today's models.
In combination with a new-generation electric motor and an updated electronics package, this results in an 11bhp increase in power for the eHybrid, now with a claimed 212bhp, and a 15bhp increase for the GTE, to 256bhp, according to Autocar's sources. A larger-capacity battery is also said to provide both models with a WLTP electric range of more than 62 miles.
New advanced tech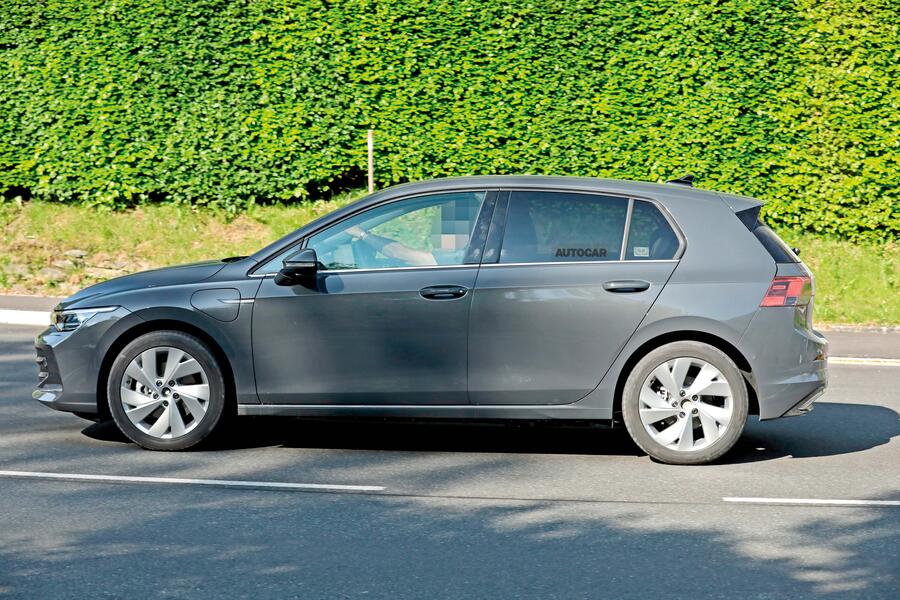 Insiders at VW's Braunschweig R&D centre confirm efforts to accelerate the start-up process of the Golf's infotainment system. The replacement of the original Qualcomm chipset with a more advanced Samsung unit in late 2021 is described as "just the first step" in a dramatic technology overhaul.
Among new driver assistance systems planned for the facelifted Golf is an updated Park Assistant with automated functionality. It allows the revamped hatch to be manoeuvred into parking spaces remotely via a smartphone, not only in a straight line but also with a degree of steering input. An additional Trained Park Assist function allows you to download parking manoeuvres up to 50 metres in length, enabling the Golf to autonomously park itself.