Volkswagen CEO Thomas Schäfer says the introduction of widely criticised touch-sensitive controls in his brand's cars "definitely did a lot of damage" and he has pledged to usher in simpler, more functional interiors in all future cars.
Speaking to Autocar at the recent pre-production launch for the next-generation Volkswagen Tiguan, Schäfer pointed to the revamped crossover's cabin – a near-total departure from that of the Volkswagen ID 3 and Volkswagen Golf – as a statement of intent for future Volkswagens.
The Tiguan now comes with the choice of two, much larger infotainment touchscreens and is still light on physical controls.
But the most vocally critiqued elements of recent VW control suites – including the unlit climate control sliders and haptic steering wheel buttons – have been removed, and a new rotary controller has been installed on the centre console for quick access to drive mode and volume settings.
It's all part of a move, Schäfer says, to address criticism from customers and make Volkswagen cars easier to operate.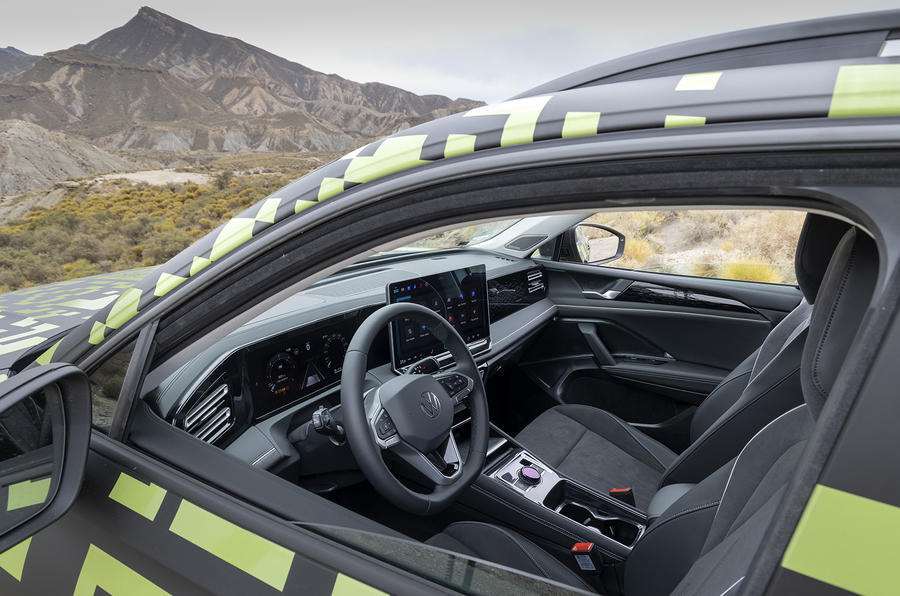 Asked if the unconventional interior arrangements introduced under his predecessor Herbert Diess had threatened Volkswagen's standing among loyal customers, Schäfer said they "definitely did a lot of damage".
He added: "We had frustrated customers who shouldn't be frustrated. So we've spent a lot of time now – working through really systematically – on what all the functions are that a customer usually touches when using a vehicle.
"We rank them. What are the most important ones? Which ones need to go on buttons? Which one needs to go on the screen? First level, second level, third level? And where do you intuitively reach when you want to switch on the light?"
After this process is complete, he said, the discussion becomes more granular: "Should it be a button? Should it be a switch? And then you can work on the aesthetics of it. When you do buttons, it's better to do few buttons, but really nice buttons - like an aeroplane: what are the haptics of it?