The Seat Leon Cupra 300 will have 296bhp and 280lb ft at its disposal thanks to engine upgrades included in a 2017 model year update.
The more potent hot hatch's output matches that of the Volkswagen Golf R, with which it shares its 2.0-litre turbocharged engine. Both cars produce their maximum torque figure between 1800rpm and 5500rpm.
No performance data has yet been released, but expect the 296bhp Cupra to shave a tenth or two from the current 286bhp version's 5.8sec 0-62mph sprint time.
Alongside the uprated Cupra hatch is a new four-wheel-drive ST estate. The 4Drive-equipped model comes exclusively with a DSG dual-clutch automatic gearbox and is targeting the markets of northern Europe, where all-wheel-drive estates sell particularly well. It will also be offered elsewhere in Europe, including Britain.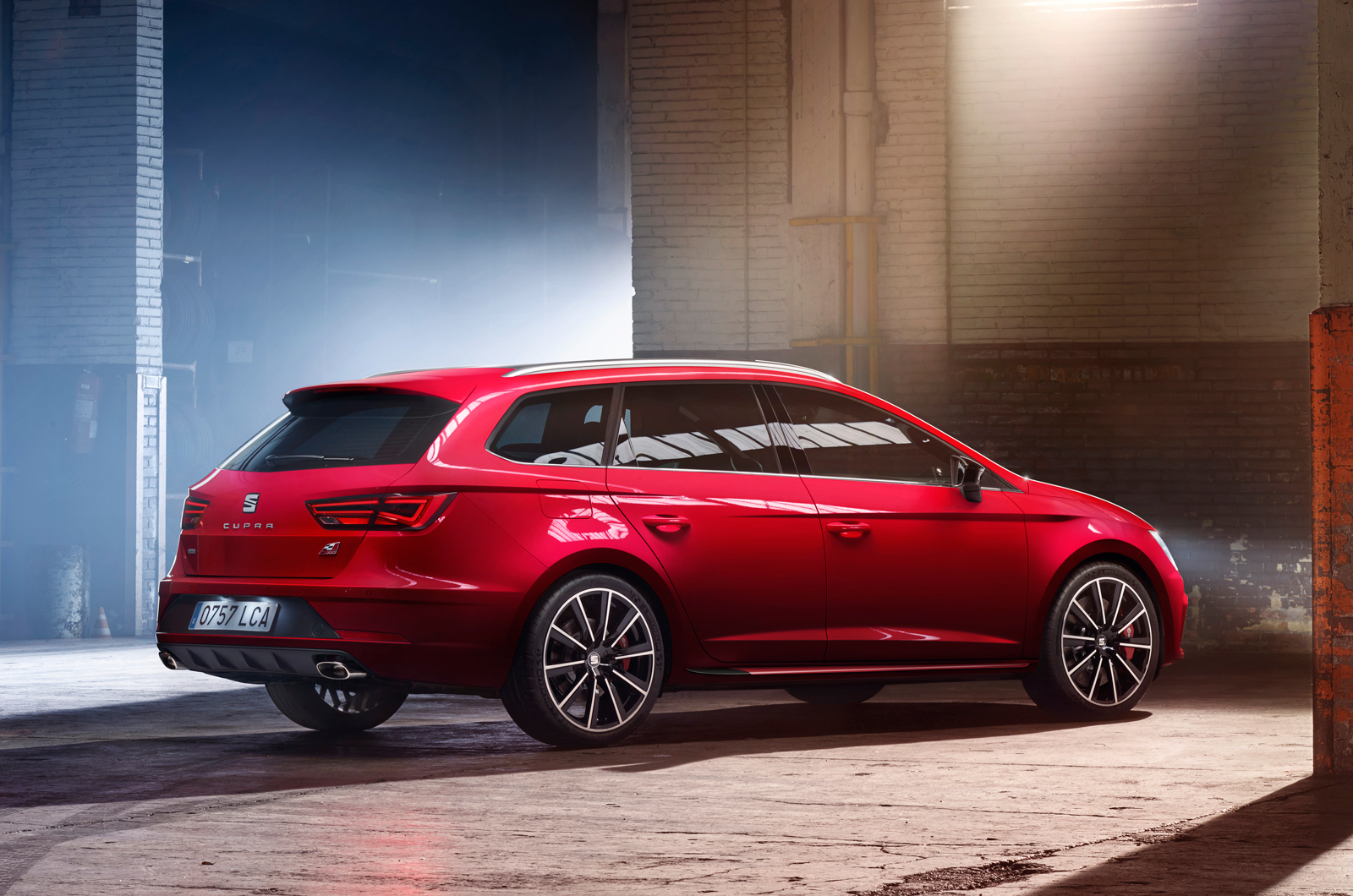 At this stage there are no plans to offer the three and five-door hatchback models with four-wheel drive. This is despite the fact that the Leon Cupra shares many parts with the Golf R, which is only available as an all-wheel-drive model.
Alongside the technical changes, the refreshed Cupra gets more driver assistance systems as standard, with the tally now including Traffic Jam Assist, Lane Assist, Adaptive Cruise Control and Pedestrian Protection.
The car's Media System Plus infotainment system, displayed via an 8in touchscreen screen, is now joined by smartphone wireless charging and a phone signal-boosting GSM antenna.
UK sales will commence in March. Pricing will be revealed closer to this time, but a slight increase on the current Leon Cupra 290's £28,680 starting price is expected.
used Seat Ibiza Cupra 2009-2017 cars for sale
Seat IBIZA 1.4 Toca Euro 5 5dr
Seat Ibiza 1.4 Toca Euro 5 5dr
Seat IBIZA 1.0 TSI FR Euro 6 (s/s) 5dr
Seat Ibiza 1.2 TSI I TECH Euro 5 5dr
Seat Ibiza 1.2 TDI CR S Euro 5 5dr AC
Seat Ibiza 1.2 TSI FR Sport Coupe Euro 6 3dr
Seat Ibiza 1.2 TSI Sportrider Sport Coupe Euro 5 (s/s) 3dr
Seat Ibiza 1.2 TSI SE Copa ST DSG Euro 5 5dr
Seat Ibiza 1.4 Toca Euro 5 5dr
Powered By