The 2017 Kia GT has begun on-road testing ahead of its debut some time next year.
Prototypes of the new four-door coupé have been spotted testing around Europe, including at the Nürburgring. They have also been testing with a trailer in tow – a practice that is popular with some Kia owners.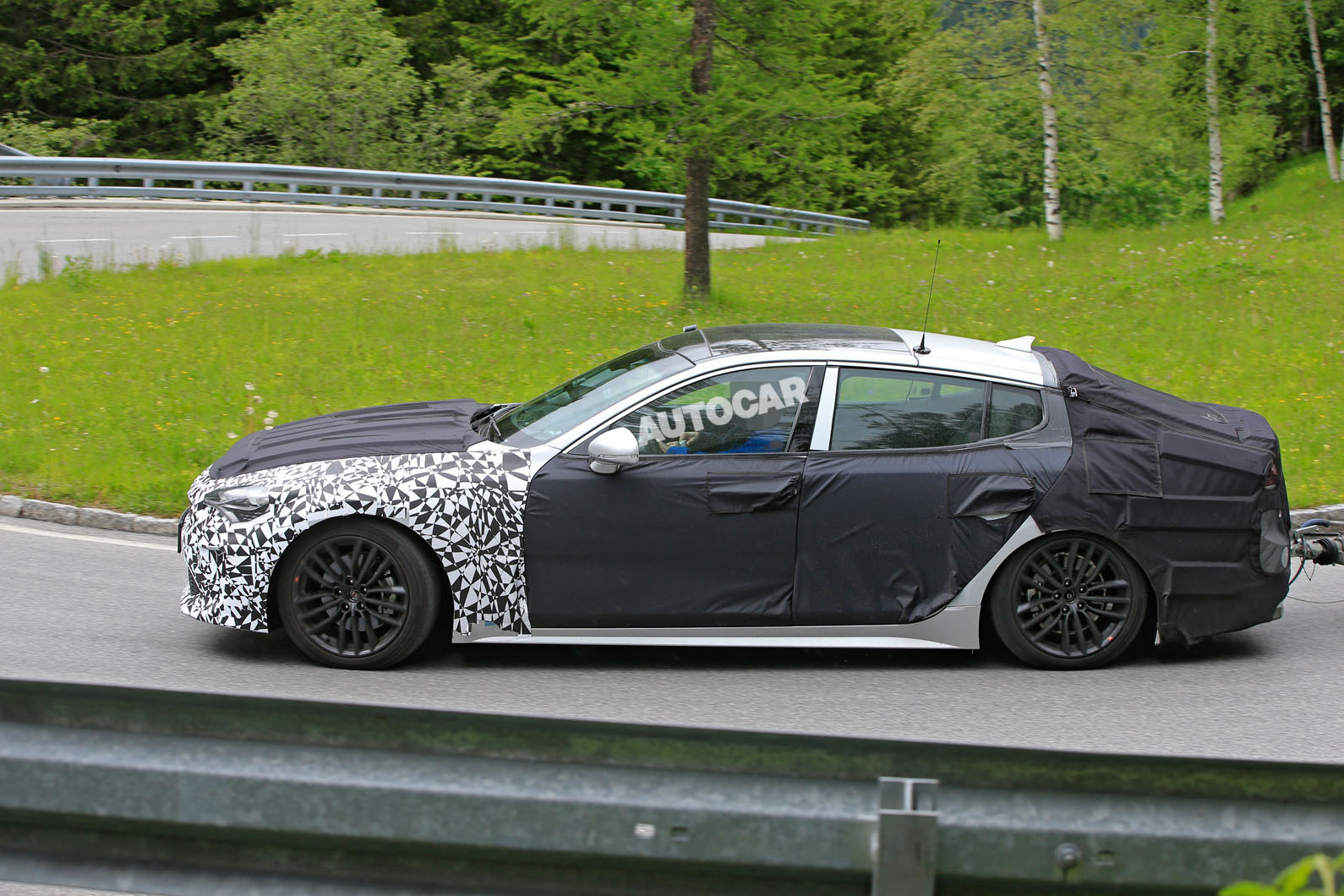 Although much of the model's styling is under camouflage, the familiar 'tiger nose' Kia grille, upright air intakes in the bumper and similar headlights to those on the Sportage SUV are clear to see.
The shape of the car also resembles that of the Audi A7, and the shots suggest that the GT will be one of the largest in the Kia range.
Insiders say the production car's final design will stay true to the look of the GT concept, which was first revealed at the Frankfurt motor show in 2011.
The model is expected to feature a rear-wheel drive layout, with a choice of turbocharged four-cylinder petrol and diesel engines, shared with the Sportage.
Our sources believe Kia could also offer its larger V6 and V8 petrol engines in certain markets. Currently, these engines are in biggest demand in the US in models like the K900.
The GT's launch date has not yet been confirmed, but it is expected to be revealed next year, with first deliveries arriving by early 2018.
Jimi Beckwith and Sam Sheehan