The 2017 Karma Revero has been revealed and is on sale in the US priced from $130,000.
The four-door plug-in hybrid is essentially a successor to the Karma of defunct company Fisker but improves on that car's performance in almost all areas.
Using the same 260bhp turbocharged 2.0-litre four-cylinder engine and twin electric motor setup with upgraded parts, some of which have been supplied by BMW, the new model is capable of running in full electric mode for up to 50 miles, an increase of 20 miles and 19 more than the new Porsche Panamera 4 E-Hybrid can manage.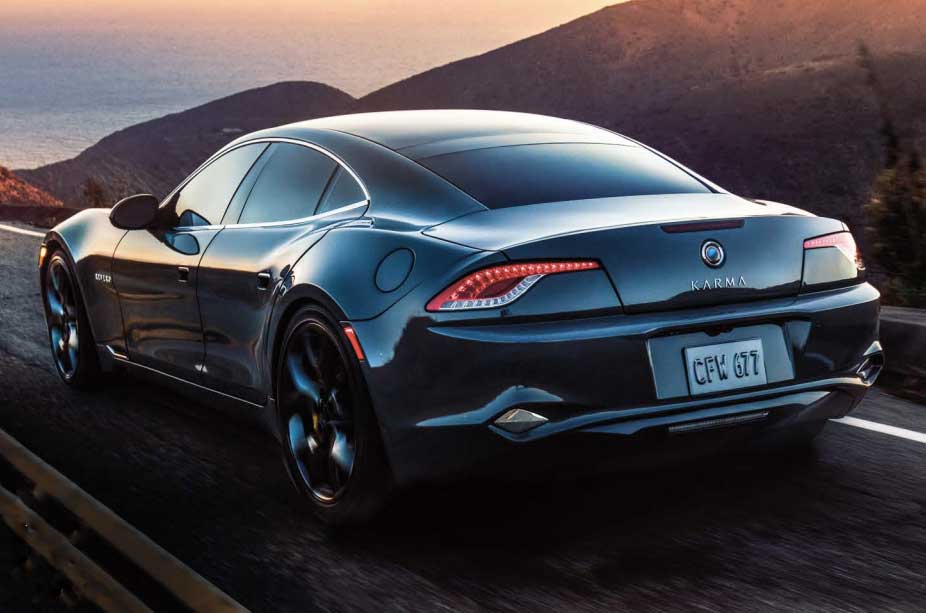 This growth comes thanks to a bigger battery capacity for the car's hybrid motor of 21.4 kWh, up from 20.4 kWh, and the car's onboard charger has also been upgraded from 3.3 kW to 6.6kW.
The changes help the car accelerate from 0-60mph in a claimed 5.4sec in its fastest mode, slashing half a second off the old Karma's sprint time.