Jaguar is pitching its new XF Sportbrake directly at the BMW 5 Series Touring, the current best driver's car in the class.
The British manufacturer says it has imbued the estate with the same level of driver engagement as its saloon sibling, albeit with additional luggage space.
The new estate is powered by a choice of three engines, all of which are shared with the Jaguar XF saloon. The car is offered with either a six-speed manual or eight-speed automatic transmission, and in either rear or four-wheel-drive form.
The four-wheel drive system is said to respond more quickly than previous set-ups. From its default rear-biased setting, it can send torque to the front axle in 250 milliseconds when it senses more grip is required.
At the base of the engine range is a turbocharged 2.0-litre diesel that produces 161bhp and returns claimed combined fuel economy of 62.8mpg. It drives the XF Sportbrake's rear wheels and is only available with the manual gearbox. This model is the cheapest to tax — it emits a claimed 118g/km of CO2 — and the most affordable on offer at a starting price of £34,910. However, the variant above it, a 178bhp version of the same 2.0 unit, is predicted to be the biggest seller in the range. It is offered with either rear or all-wheel drive.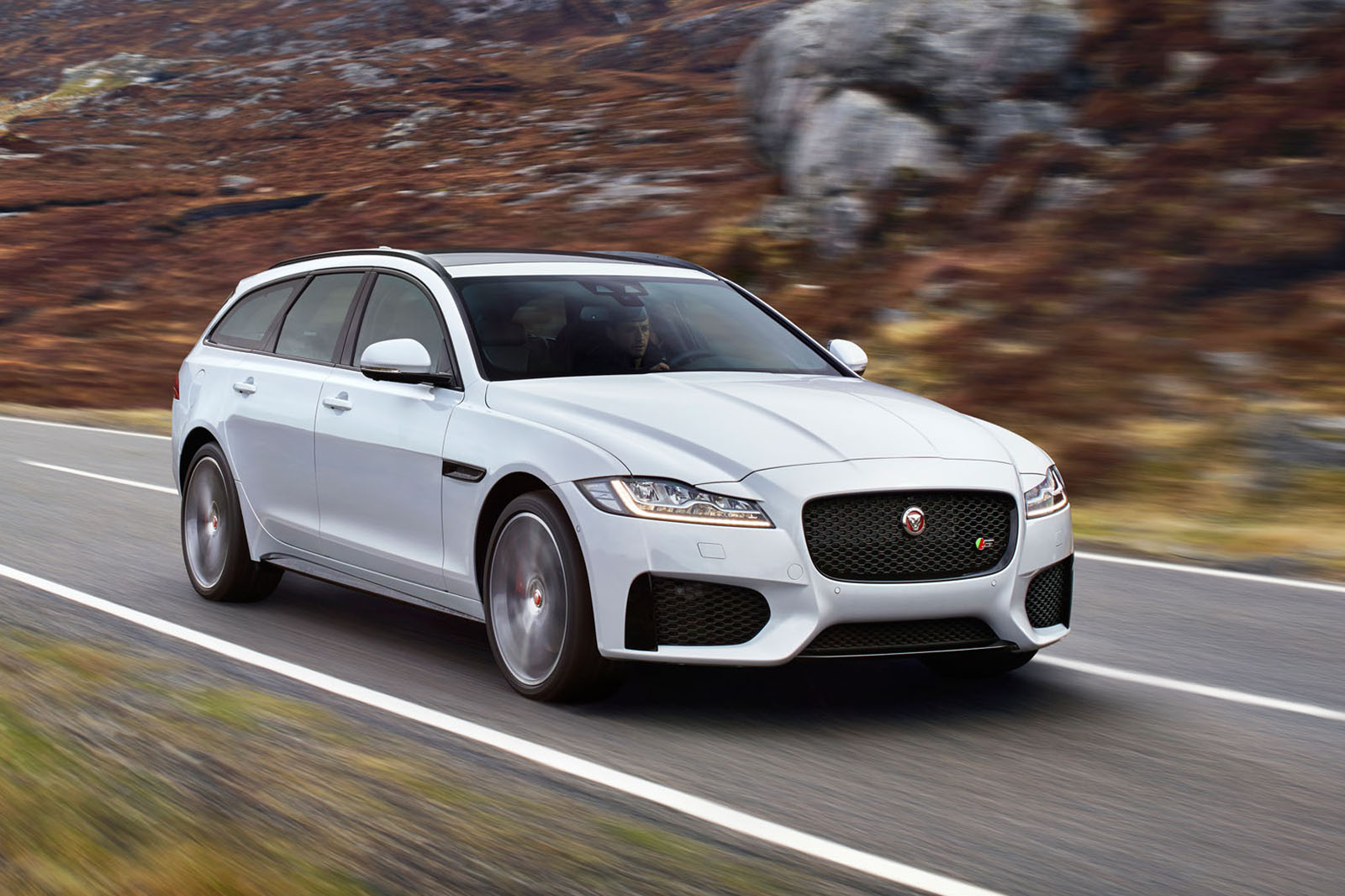 Completing the four-cylinder range are a 237bhp 2.0-litre diesel and a 247bhp 2.0-litre petrol. The line-up is topped by a 3.0-litre V6 diesel that can sprint from 0-60mph in 6.1sec time but also returns combined fuel economy of 49.6mpg. It comes only with rear-wheel drive and the eight-speed automatic transmission. This is expected to be a strong seller in the UK due to its towing ability, partly thanks to its 516lb ft.