Move Electric rating: three-and-a-half stars out of five
Sell it to me in a sentence…
The Ducati Pro 3 is an electric scooter from the new e-mobility arm of the fabled Italian motorbike manufacturer.
A Ducati e-scooter? Tell me more…
Ducati only launched its Urban Mobility brand in the UK earlier this year and offers a range of electric scooters alongside a line-up of electric mountain and folding bikes, such as the Ducato MG-20.
Its decision to enter the UK market came soon after the government revealed plans to legalise private e-scooters for use on public roads. That is set to happen as part of a Transport Bill that is currently being developed.
As well as this Pro 3 firm recently expanded its two-wheeled electric offerings with a new Scrambler e-scooter, biassed towards off-road terrain and two new electric folding bikes.
Enough with the history lesson, I want to know more about the Pro 3...
The Pro 3 e-scooter is Ducati's range-topping model and is equipped with a 350W brushless motor connected to the rear wheel. Peak power output is 515W to give an extra boost up inclines.
Thanks to its sizeable 468Wh battery - which sits in the footboard - the Pro 3 is good for up to 31 miles, with speed capped at 15.5mph.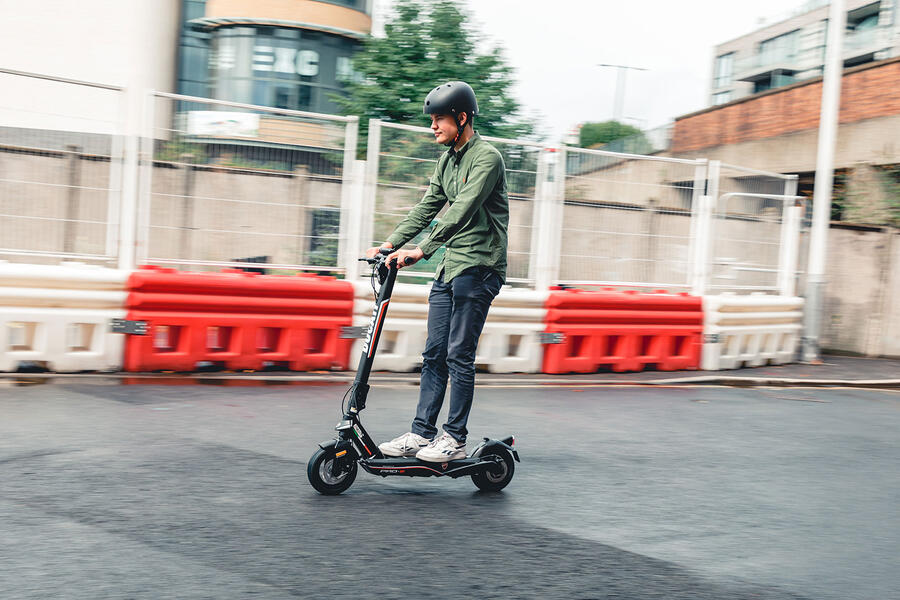 A quick reminder on e-scooter legality...
While the government is planning to fully legalise e-scooters, at present it is illegal to ride a private e-scooter on public roads. You can still buy a private e-scooter, but you are only legally allowed to use it on private land with the landowner's permission.
Are e-scooter's legal in the UK? Move Electric's essential guide