The Porsche 919 Hybrid Le Mans racing car was driven through the streets of London this morning (Tuesday) with FIA World Endurance Championship title holder Mark Webber behind the wheel.
The demonstration run took place at dawn on a route of about four miles, running from Park Lane, taking in Piccadilly, Charing Cross, the Embankment, Parliament Square and finishing on the east side of Westminster Bridge.
A return leg and then a further run from Park Lane to Westminster were completed as the 919 Hybrid rubbed shoulders with the London rush hour traffic.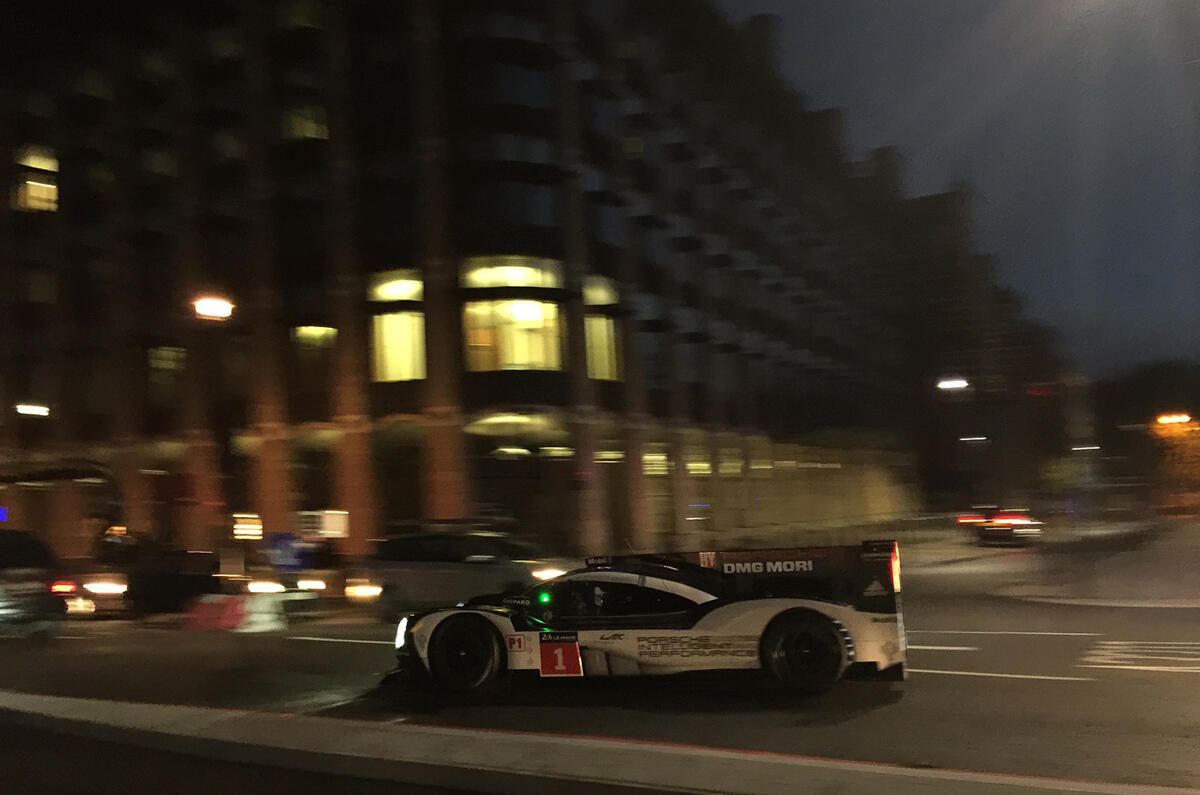 The new Porsche Panamera 4 E-Hybrid also took part in the demonstration ahead of its official public debut at this week's Paris motor show.
The 900bhp, all-wheel-drive racing prototype has a top speed of about 210mph, but had to adhere to road speed limits at all times.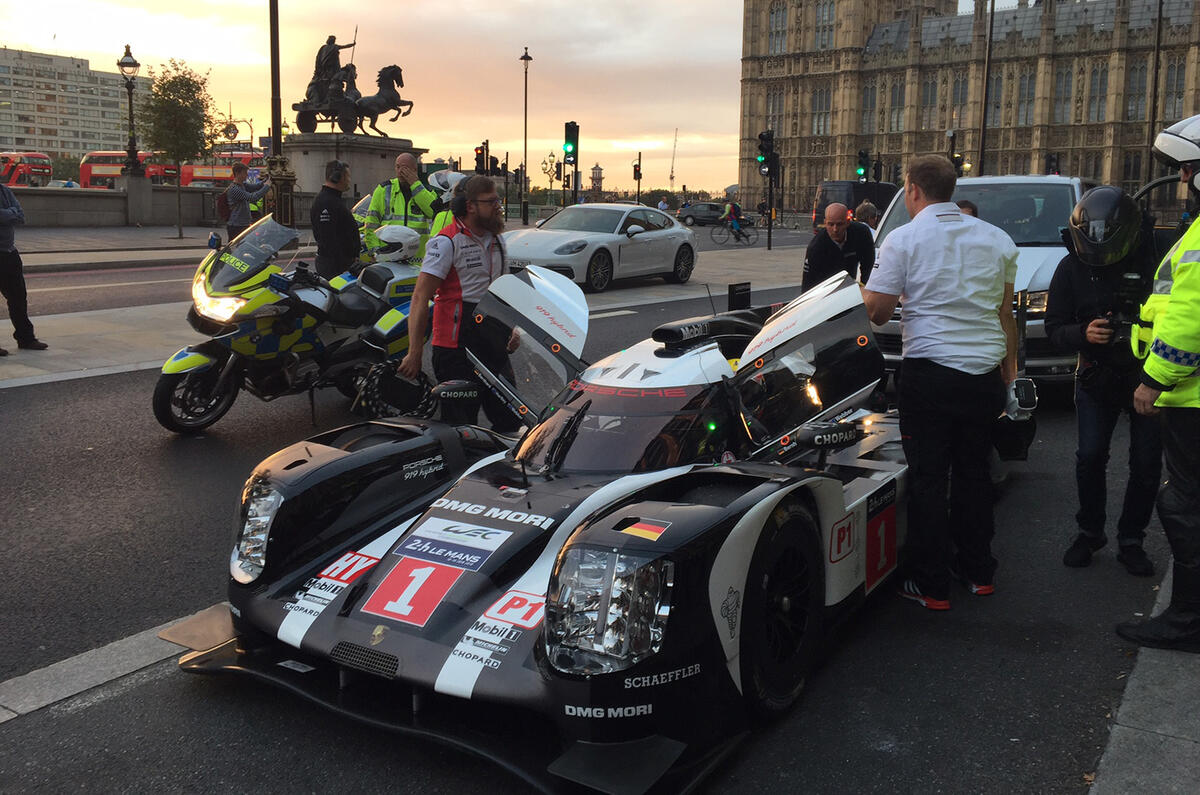 The roads were not completely closed, but the Porsche convoy benefited from a rolling road block established by a team of eight Police outriders. London's Congestion Charge wasn't an issue because it doesn't come into force until 0700hrs, besides which the 919 Hybrid isn't road registered.