A brace of Subaru Levorgs will take part in the Dunlop MSA British Touring Car Championship this year with champions Jason Plato and Colin Turkington at the wheel.
Warren Scott's Team BMR has inked a deal with the Japanese firm and will run the estate in the category as a full Manufacturer team. Scott will join Turkington and Plato on the grid in a third entry, and there is even a chance that a fourth car might be added to the line up.
The Levorg will be fitted with a two-litre turbocharged boxer powerplant developed by Mountune Race Engines. Although the car uses Subaru's all-wheel-drive system on the road, it will run as rear-wheel drive in the BTCC.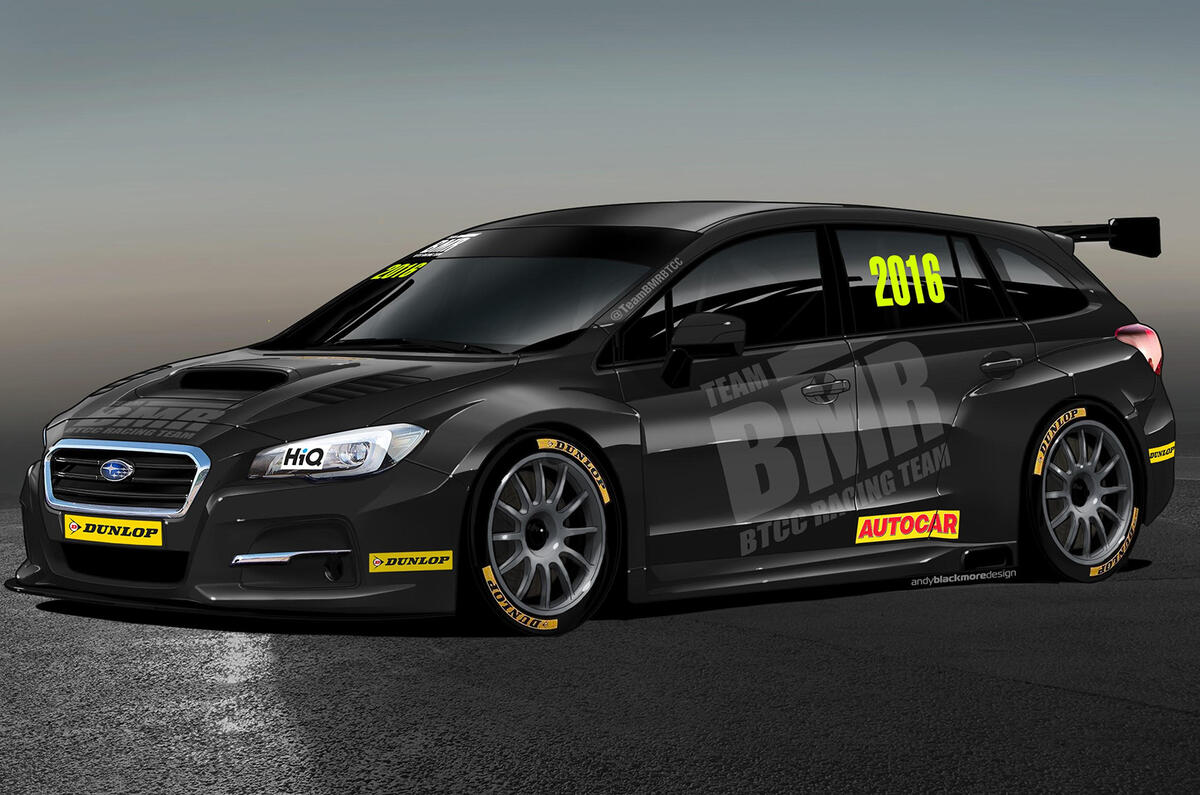 "We're very excited to have teamed up with BMR from the 2016 Championship – the first time a Subaru has competed in BTCC," said Paul Tunnicliffe, managing director for Subaru UK and Ireland.