A brace of Subaru Levorgs will take part in the Dunlop MSA British Touring Car Championship this year with champions Jason Plato and Colin Turkington at the wheel.
Warren Scott's Team BMR has inked a deal with the Japanese firm and will run the estate in the category as a full Manufacturer team. Scott will join Turkington and Plato on the grid in a third entry, and there is even a chance that a fourth car might be added to the line up.
The Levorg will be fitted with a two-litre turbocharged boxer powerplant developed by Mountune Race Engines. Although the car uses Subaru's all-wheel-drive system on the road, it will run as rear-wheel drive in the BTCC.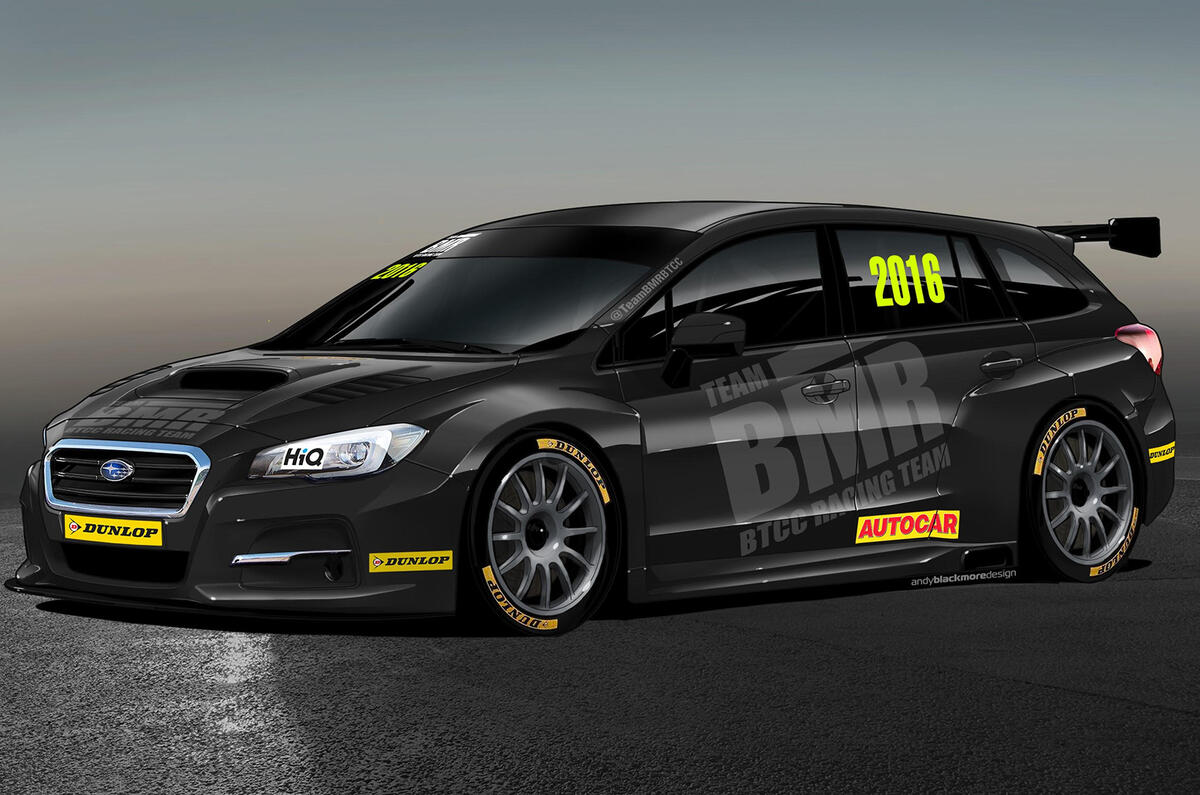 "We're very excited to have teamed up with BMR from the 2016 Championship – the first time a Subaru has competed in BTCC," said Paul Tunnicliffe, managing director for Subaru UK and Ireland.
"Although the Levorg features the Subaru famed all-wheel drive system, the car can be easily developed to compete with rear-wheel drive in order to comply with the BTCC regulations… so we can't wait to see how it goes against very established competition."
Team boss Scott added: "I have made no secret that I wanted to take the team to the next level, and that meant getting a factory deal. Subaru has really engaged with this programme already. It is very fired up about it and this is the start of a great new chapter for us.
"The Levorg is Subaru's newest car and that is the one it wants to promote, which is why it has been chosen. Although it is an estate car, it has a very strong drag co-efficient and also, the dynamics of the boxer engine mean that the weight is lower down in the unit, which will help with the weight distribution of the car.
"If you looked at all of the cars available that could have fitted in to the BTCC regulations, the Levorg would be very high up on that list, which is why we are delighted to have secure this."