If you type the words 'girls in motorsport' into a Google image search – probably best you don't if you're in public – the vast majority of results are of scantily clad women.
You have to skim past nearly two dozen pictures before you arrive at the first race suit-wearing person. This is bad.
It's also surprising because, unlike many other sports, motor racing is gender neutral. Neither sex has a natural advantage when driving a racing car. Yet here we are, more than 120 years on from the world's first motor race, and women are still, by and large, under-represented.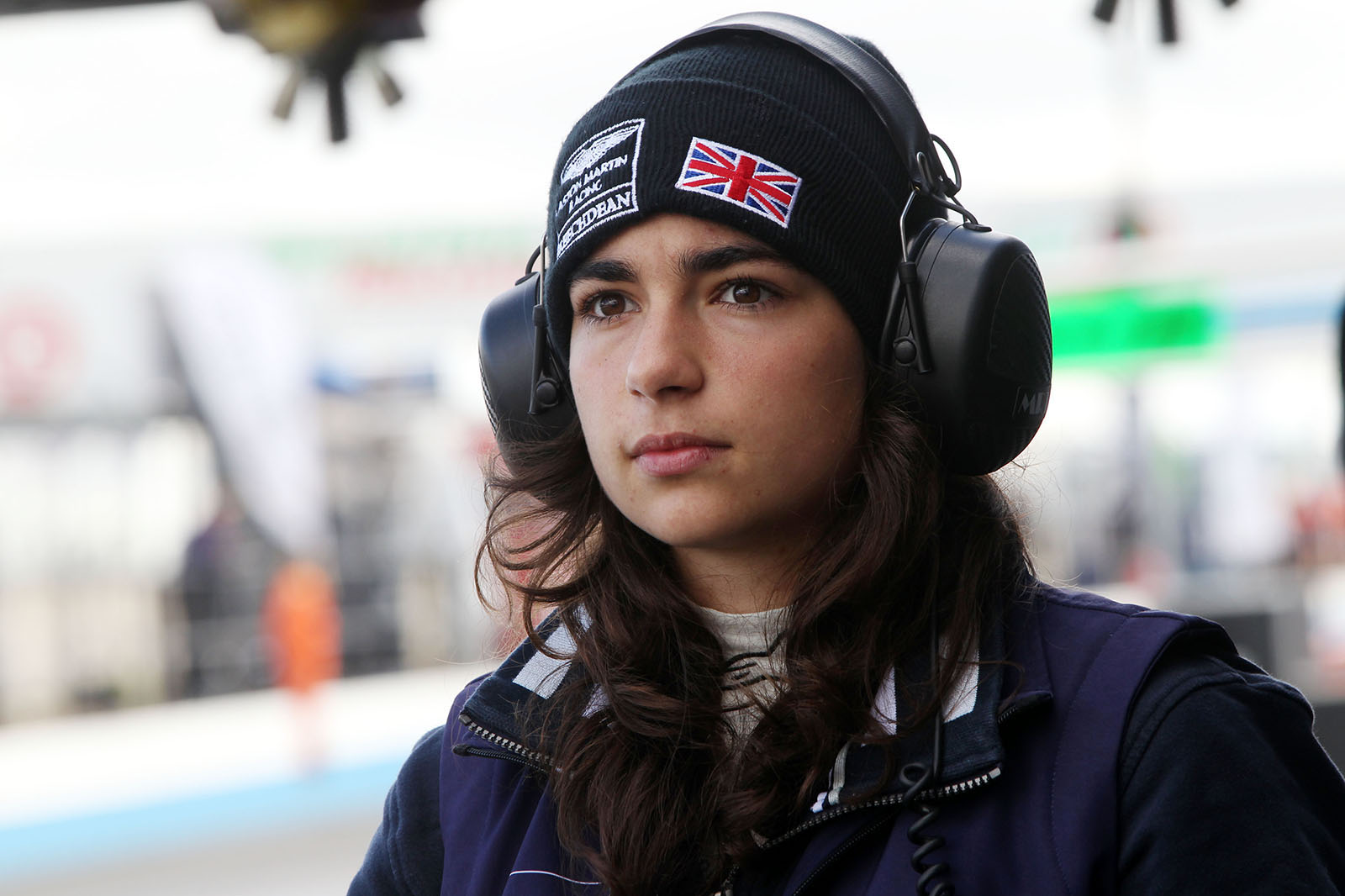 Things are changing quickly, though, and one of the UK's brightest rising stars, 18-year-old Jamie Chadwick, is a prime example. "Trying to explain to people that I'm a racing driver can be tough," she says. "But I like to do my talking on the track."
Chadwick certainly made waves in 2015 when she won the GT4 class of the British GT Championship. Driving an Aston Martin V8 Aston Martin Vantage GT4 alongside Ross Gunn for Beechdean Motorsport, she was the first female to win a British GT title – and the series' youngest winner, at 17 years of age. Becoming the youngest winner of the Silverstone Dunlop Britcar 24 Hour race in the same year further confirmed her ability.
"I've always thought of myself as just another racer," says Chadwick when asked about her achievements that year. "For me, it's a nice novelty to have the accolade as the youngest and the first female to win British GT, but I'd be no different if I were a 40-year-old male. It makes no difference to me responsibility-wise or pressure-wise."