A pair of Honda NSX supercars will take part in the Pikes Peak International Hill Climb in Colorado later this month. The Japanese company's North American division, Acura, will also field an fully electric prototype vehicle mated to an NSX's body.
The two Acura-badged NSXs will be piloted by brothers James and Nick Robinson, who will compete in the Time Attack 1 and 2 classes respectively at the daunting 4300-metre hillclimb. The brothers both work for the company's North American engineering team.
Read Autocar's review of the Honda NSX road car
Both cars are powered the same three-motor, all-wheel-drive hybrid powertrain as the production NSX, but the NSX competing in Time Attack 1 has performance-enhancing modifications such a lightened chassis and a high-flow racing exhaust. The NSX competing in the Time Attack 2 class is a production car fitted with the required safety equipment for competition.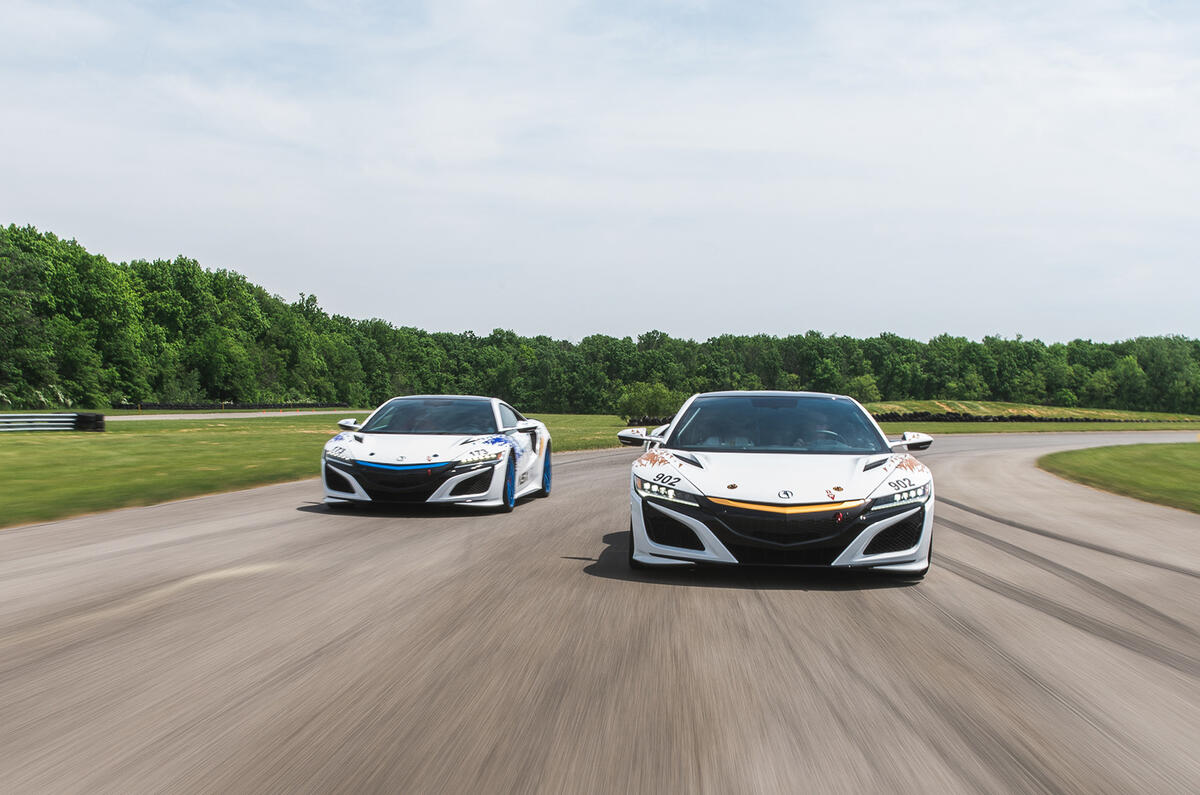 "Pikes Peak is like no other race in the world and offers a unique opportunity to showcase the power and performance of our products," said Jon Ikeda, vice president and general manager of the Acura division.
"We are excited for this year's 'Race to the Clouds' to test the endurance and engineering of the Acura NSX and our advanced powertrain technologies – as well as an expression of our racing spirit."