There are three immaculate Subaru Impreza Turbos in the equally immaculate workshop of Roger Clark Motorsport (RCM).
The first belongs to an Icelandic drag racer; the other two are RCM's famous Gobstopper I and Gobstopper II hillclimb and sprint cars.
Driving Gobstopper II, Olly Clark set the overall fastest time up the hill at the Goodwood Festival of Speed both last year and this year. But those successes weren't just about Olly's wheelmanship; they were also down to the engineering skills of his brother, Matt.
"Matt is the engineering mastermind who comes up with the technical ideas while I figure out how to pay for them," says Olly. Their business is 95% mail order parts supply and 5% hands-on preparation and tuning of Imprezas.
RCM has prepared and rallied Imprezas since Prodrive introduced them to the World Rally Championship in the 1990s. Then in 2006 a drag racing customer asked the brothers, sons of the late British rally legend Roger Clark, to build an Impreza capable of running a nine-second quarter mile.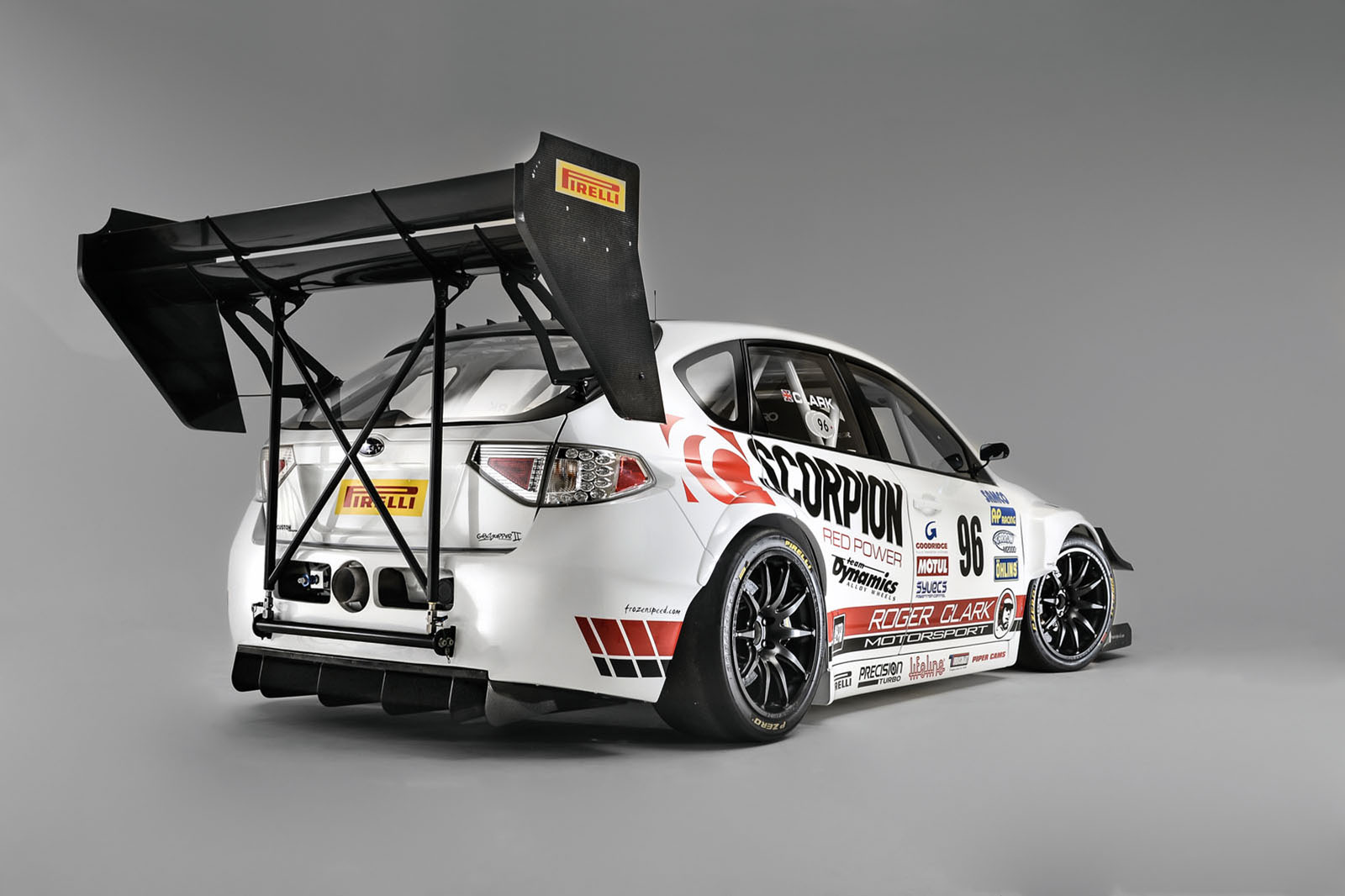 "We took WRC technology and ran a bigger turbo," says Olly. In those days Imprezas weren't making much more than 400bhp; a lot more would be needed to break 10 seconds.
The Clarks began to commission the special parts needed to cope with very high power, and the customer ended up with 850bhp and ran nine seconds with a terminal speed of 148mph. The project led to the development of a high-performance demo car for RCM that would evolve into Gobstopper I.
Gobstopper was so named because the Clarks wanted to silence critical keyboard warriors. In 2004 they entered Ten of the Best (TOTB) at Elvington, an event consisting of a quarter-mile dash, top speed over one mile and a handling circuit. Olly then drove in Time Attack at Donington in 2007 and came second after getting advice from family friend and BTCC ace Matt Neal. In its final form, Gobstopper ran a 9.2sec quarter and hit 194mph in 1km from a standing start. "It was like being strapped to a missile," recalls Olly.