Because we've all watched the clips on the internet or tuned in on the telly, it's tempting to think this gives some idea of what it is like to be a passenger in or even drive a state-of-the-art modern rally car. Thanks to 2016 British rally champion Elfyn Evans and his R5 Ford Fiesta, I am now in a position to disabuse every one of us of that notion.
To describe Evans and his M-Sport-developed Fiesta as on top of their game is to understate the obvious to a considerable degree. In the seven rounds of the resurgent British Rally Championship, Evans won five, the Fiesta six. M-Sport commercial director Andrew Wheatley says of Evans: "I've been in this business for years and I'd say now there's no difference between the level he is on and that reached by Colin McRae and Richard Burns."
We've met at the near-derelict airfield in the far north of England where M-Sport shakes down all of its rally cars before they head off to events or its many customers around the world. The company builds more than 50 Fiestas a year, including not only these R5 category cars, which cost £180,000 each, but also fullhouse World Rally Championship cars, yours for £420,000 a pop.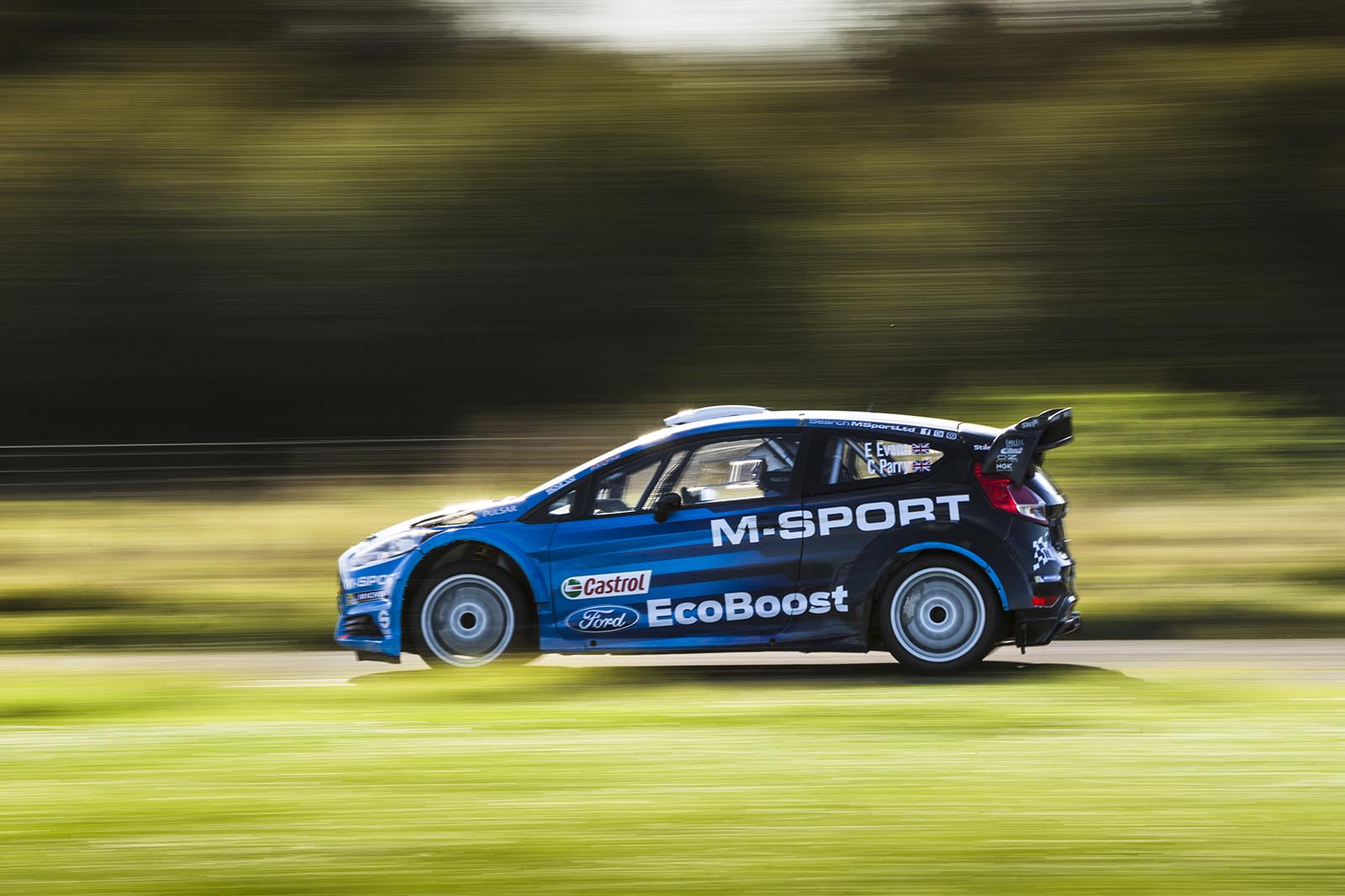 But just because one costs more than twice as much as the other, don't escape with the idea that the R5 is any kind of poor relation. Both have 1.6-litre turbo engines and four-wheel drive, the 290bhp R5 a scant 30bhp short of the WRC car and 30kg heavier. In pure pace terms, that deficit adds up to a single lost second over a kilometre of flat-out special stage. Which means the best R5 drivers like Evans can easily beat some of the steadier WRC pedallers.
Later today, I'll drive the R5 myself. But first, Evans takes me outin it and, somewhat worryingly, makes me feel physically ill just warming up the super-soft slick tyres that remain on the car from its previous outing on a tarmac rally. Then he presses a little button with 'RS' written on it to engage Stage mode and, without another word, does his thing.You'd think a car weighing the best part of 1300kg with less than 290bhp wouldn't be that dramatic in a straight line – its power-toweight ratio placing it somewhere between a Porsche 718 Boxster and a Boxster S. But none of this accounts for the torque. It feels like that rare bodyboarding moment when you catch a really big wave just right: one moment you're simply trying to move, the next you're hurtling into shore, propelled by a vast, unseen force. It's slightly disorientating at first.