Alex Zanardi knows the topic is going to come up in any interview he gives. The accident.
It's probably one of the first things that comes to your mind too: the crash 13 laps from the end of a CART (later Champ Car) race at Germany's Lausitzring in 2001 that required the Italian, one of the best drivers of his generation, to have both legs amputated.
"I opened my eyes and I was happy to be alive," recalls Zanardi of the immediate aftermath. "All I wanted was to have the same quality of life back, or the best I could reach."
So popular was Zanardi and so inspirational was his tale in simply surviving the crash that many journalists were among his visitors at his hospital bedside in Berlin.
"It might not be their first question, but I always knew it would come up: 'Would I ever race again?' For me it was not physiological. I knew 100% that if I could find a way to solve the technical issues, there was no doubt.
"But it wasn't my priority; that was to regain what it would take to live a self-sufficient life. I couldn't even take a leak on my own."
This is when the story gets really inspirational. In 2003 he was back at the Lausitzring in a Champ Car with hand controls to complete the 13 unfinished laps of 2001's fateful race. His pace would have qualified him fifth for that weekend's Champ Car race, and it encouraged him to go on to a successful five-year career in the World Touring Car Championship.
"Being Alex Zanardi, my name makes a difference these days," he says. "It's a privilege; if I want to do something, I can find out what it takes to make it happen."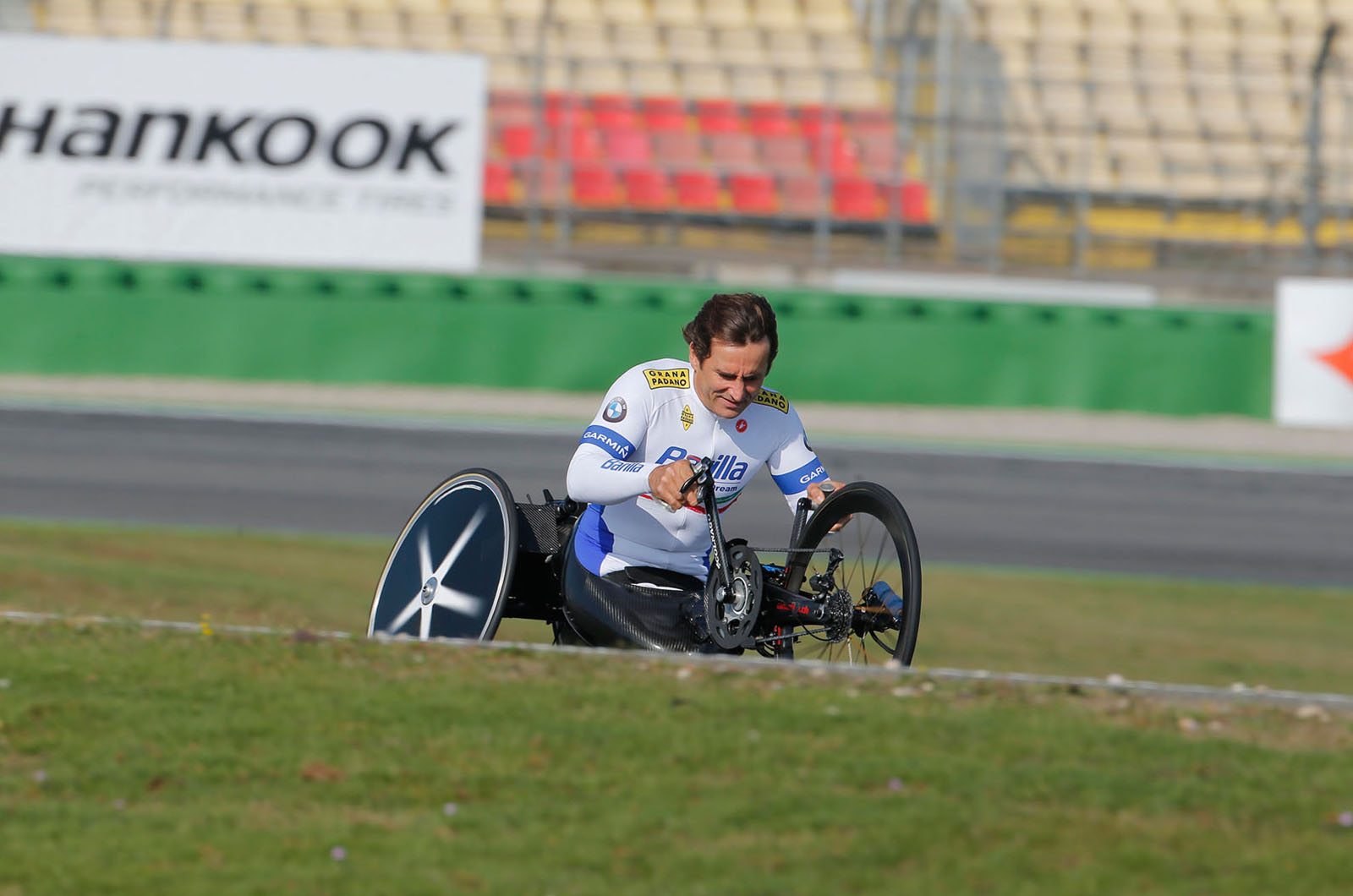 The most recent thing he has made happen is his transition from racing driver to Olympic athlete, for he is currently preparing for the Rio de Janeiro Paralympics. At London 2012, he won two golds at one of his old haunts, Brands Hatch, in the para-cycling. In Rio, Zanardi, current world and Paralympic champion, is aiming for three more golds.