BMW will take on Acura, Cadillac and Porsche in the US-based IMSA series next year, with its first top-flight prototype race car since the V12 LMR that took victory at Le Mans in 1999.
Designed according to the new Le Mans Daytona Hybrid (LMDh) regulations, the BMW M Hybrid V8 is one of a number of all-new electrified endurance racers from mainstream manufacturers due to hit the track in the coming years.
It was shown off for the first time at Goodwood's Festival of Speed. It was part of BMW's central feature.
Acura, BMW, Cadillac and Porsche will each enter the IMSA Sportscar Championship's new GTP category in 2023, joined by Alpine and Lamborghini the following year.
Audi was due to join sibling brand Porsche in the series from next year but has put its plans on ice.
The GTP category will also include entrants built to the Le Mans Hypercar (LMH) rules, so the Toyota GR010 Hybrid and new Peugeot 9X8 should take to the grid alongside the LMDh cars at the 24 Hours of Daytona in January for the first race of the 2023 season.
BMW hasn't yet said whether it will also field the M Hybrid V8 in the Europe-based World Endurance Championship (WEC), which would mean taking part in the 24 Hours of Le Mans.
The US is BMW M's most important global market, so IMSA is likely to be the main focus for 2023 at least.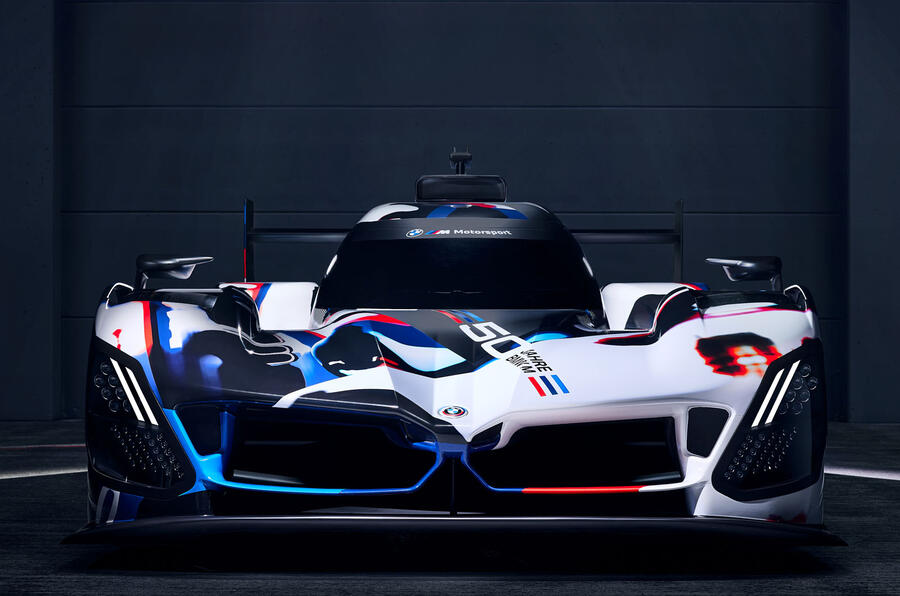 However, ex-M boss Markus Flasch did hint at plans to revisit La Sarthe last year when he said: "There is a spirit of optimism here. BMW has a successful history in prototype racing – the Le Mans victory in 1999 was unforgettable. Reviving this story in a modern prototype with M Power will thrill fans of BMW M Motorsport."