Mercedes-AMG Formula 1 driver Valtteri Bottas is proof that you need to watch out for the quiet ones.
Between his flat-out on-track jousts with Sebastian Vettel, Lewis Hamilton and Kimi Räikkönen, Bottas prefers to turn his back on the trappings of fame, the invitations to yacht parties in his second home of Monaco and the ultra-cool society scene that is heartily embraced by his Mercedes-AMG team-mate Hamilton. 
Instead, F1's newest race winner prefers to head to a lake house near his family home in Nastola in southern Finland, where he relaxes and gathers his thoughts in preparation for the next mind-bending psychological maelstrom of a grand prix weekend.
"In that way we are opposites," says the 27-year-old when asked about the contrasts between himself and Hamilton. "[In between races] I love going back to Finland and seeing nobody for a few days. But I don't mind at all; everyone is different and has their own way in which they want to live. For me it is a bit more quiet."
He's noticed an uplift in attention in Finland since his breakthrough first career victory in Russia in April – "the Finns only really love winners", he says, acknowledging his record of 78 races and no wins with Williams prior to joining Mercedes-AMG – but in general he's comfortable with his under-the-radar status. It's a way of life for most Finns. "I think in general we don't like to make a lot of noise about ourselves. We keep it low," he says.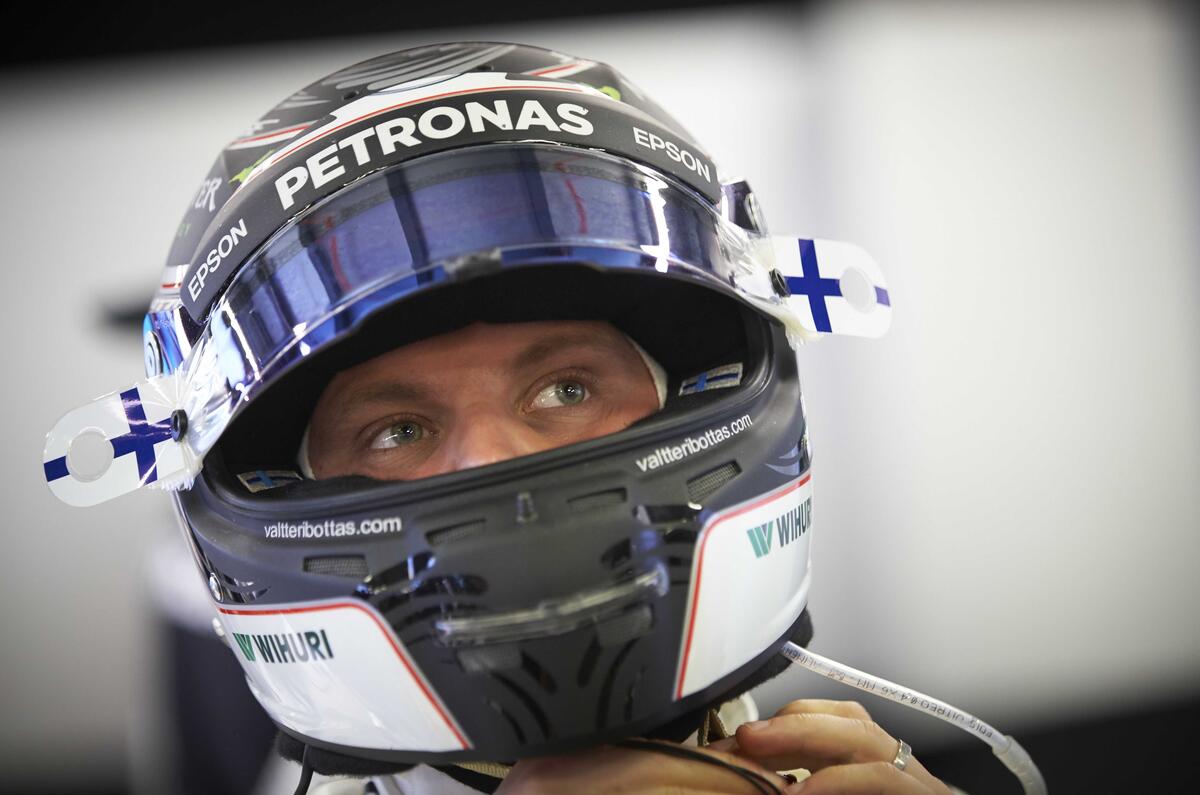 There's clearly merit in each of the contrasting approaches to the sport embraced by Hamilton and Bottas. The Briton has three wins to his credit this year, while Bottas followed up his Russian breakthrough in April with a superlative drive to glory in Austria last weekend. Ahead of this weekend's British Grand Prix he is just 15 points behind his triple world champion team-mate in the standings.
So how is Bottas enjoying his working relationship with one of the sport's superstars?
"It's very neutral and very professional," he says. "As soon as I started on day one we had good respect both ways. We have been able to really work together and share all the information. That is the way to go for the good spirit in the team and it allows both of us to really help the team. 
"Of course we're going to battle hard on the track – we still haven't had proper battles on track, but I'm sure there will be some. But I'm sure we can always keep certain things on the track, like team-mates should."