Euro NCAP has released a dramatic video that graphically demonstrates the massive improvements made to car safety over the past 20 years. The footage shows a 1997 Rover 100 that crumples up in a 40mph offset frontal impact, seriously injuring the driver, alongside the latest Honda Jazz, which provides a high level of protection to its occupants.
"Wherever you were sitting in the Rover 100 it was bad news," said Matthew Avery of Thatcham Research, one of Euro NCAP's crash test centres. "In a head-on crash at 40mph, you definitely do not walk away." The occupants of the Honda Jazz are likely to have walked away from the same crash with just bruising.
Watch the 20th anniversary of crash testing video:
Euro NCAP is using the video to celebrate the fact that its crash testing has helped to halve the number of people killed on the UK's roads since 1997, with the figuredown from 3599 in 1997 to 1732 in 2015. The number of pedestrians and cyclists killed and injured on our roads has also dropped by 40% since 1997.
"As we mark 20 years at the forefront of road safety, we are very proud that Euro NCAP's programme of safety tests has achieved major, life-saving improvements in cars and has helped Europe reach the lowest road fatality rate for any region in the world," said Euro NCAP's secretary general, Michiel van Ratingen.
His sentiments were echoed by Max Mosley, the first chairman of Euro NCAP and chairman of Global NCAP, who said: "Twenty years on from what started as a controversial programme, rejected by manufacturers and supposedly aiming for unrealistic safety standards, Euro NCAP is now firmly part of the automotive mainstream. Thousands of fatalities have been prevented, consumer demand for safety is high, manufacturers compete on safety rating results and vehicle safety standards continue to improve."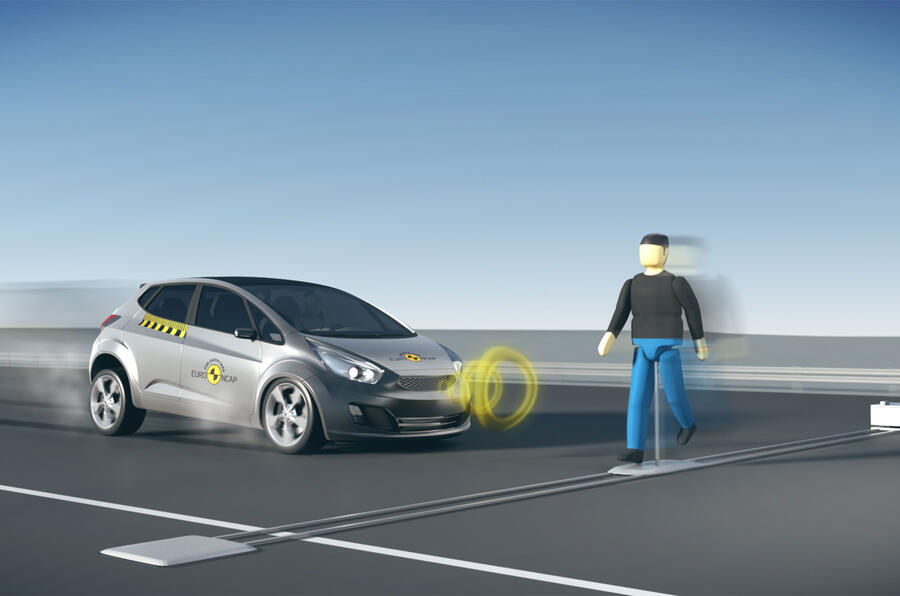 However, Euro NCAP wants to cut the number of deaths and injuries on our roads further by getting car companies to make autonomous emergency braking (AEB) standard equipment on all new cars. It states that doing so would prevent 2700 deaths and serious injuries in the UK every year.