The Jaguar XEL, a long-wheelbase version of the XE compact executive saloon, has been spotted testing in Britain ahead of its market launch in China.
The XEL has now been revealed. Click here for the story.
The new saloon will be around 120mm longer than the regular XE in order to offer more space in the back and appeal to Chinese demand for chauffeur-driven models.
Slotting beneath the larger XFL and XJL, which also target China, the XEL will add rear entertainment including screens and controls for the car's infotainment.
There could also be an optional massage function, four-way lumbar adjustment and window blinds, as seen on the XFL and XJL.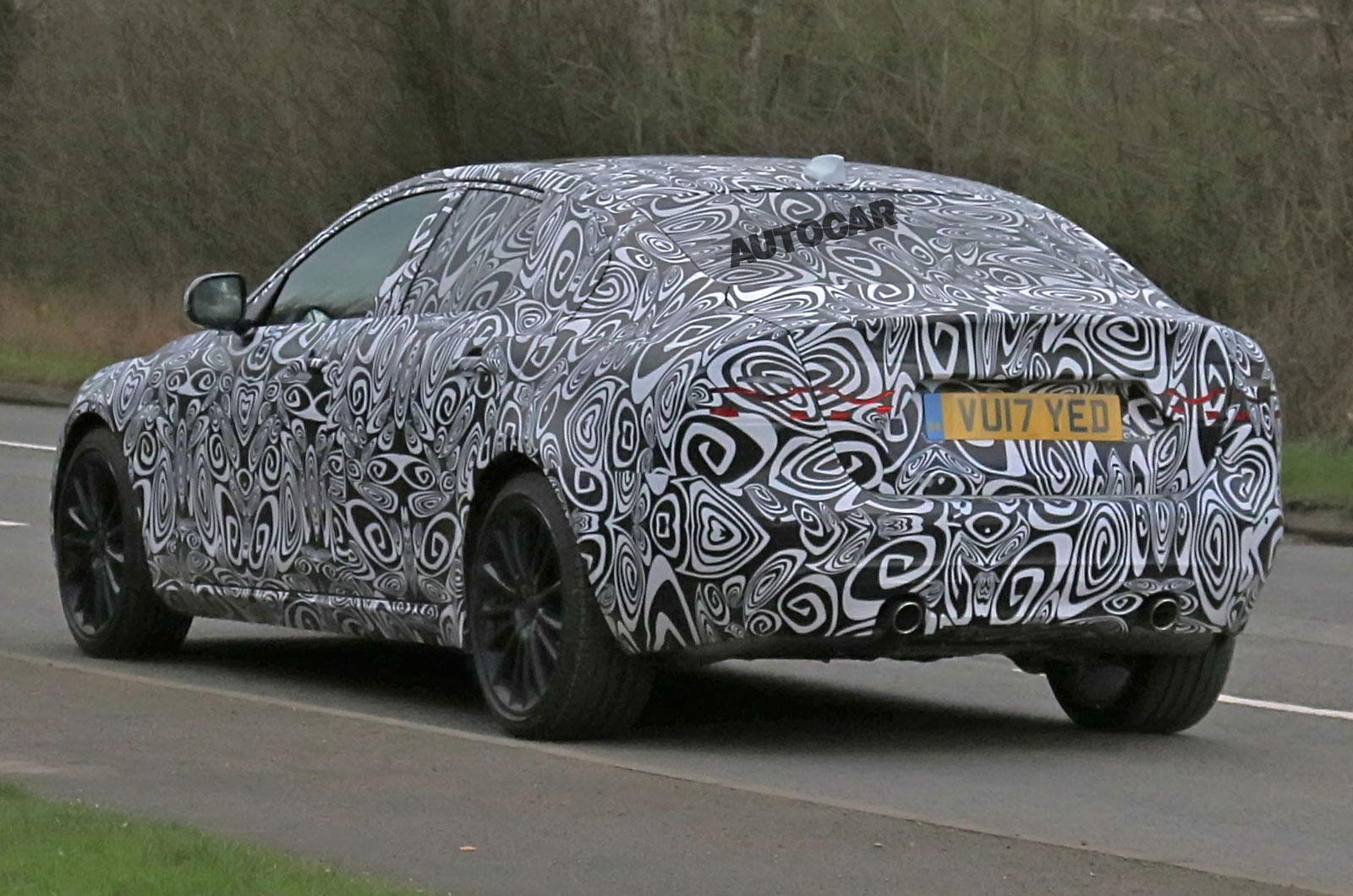 As shown by the development car, there will be no major changes to the car's design aside from the extended body.
Due to its longer structure, the heavier XEL is likely to forgo the less powerful engines used by the regular XE, which gets turbocharged 2.0-litre petrol and diesel engines with up to 247bhp.
Autocar contacted Jaguar for comment on the model, but the company refrained from confirming its arrival. Nevertheless, the sighting of this development car suggests it could be launched this year.
The Shanghai motor show, which takes place next month, is a possible venue for the car's debut. Like the other long-wheelbase models, the XEL will almost certainly not be sold in Britain, but it could be offered in other markets outside China.
used Jaguar XE cars for sale
Jaguar XE 2.0d Prestige Auto Euro 6 (s/s) 4dr
Jaguar XE 2.0d Portfolio Auto AWD Euro 6 (s/s) 4dr
Jaguar XE 2.0 D180 SE Auto Euro 6 (s/s) 4dr
Jaguar XE 3.0 V6 S Auto Euro 6 (s/s) 4dr
Jaguar XE 2.0d Portfolio Auto Euro 6 (s/s) 4dr
Jaguar XE 2.0d R-Sport Auto Euro 6 (s/s) 4dr
Jaguar XE 2.0 P250i R-Dynamic S Auto Euro 6 (s/s) 4dr
Jaguar XE 2.0d R-Sport Auto Euro 6 (s/s) 4dr
Jaguar XE 2.0i GPF R-Sport Auto Euro 6 (s/s) 4dr
Powered By