Pat Doran, Chris Forsberg and Ed Berrier. Three exceptionally talented drivers who have all fallen foul of Lord March's tight and technical drive this Goodwood weekend. It's a thought I try to suppress as I edge my way towards the hill's famous startline.
The Range Rover Velar up ahead launches with the little drama, rocketing up to turn one. And now it's my turn.
Under the marshal's instructions, I coast up to the line, select first gear and wait for the signal. The tension in the air is palpable, with spectators on both sides of the avenue expecting plenty of smoke. After all, this has been the hooligan's car of choice since 2007, and I'm keen to send the VXR8 out in a blaze of tyre-smoking fury.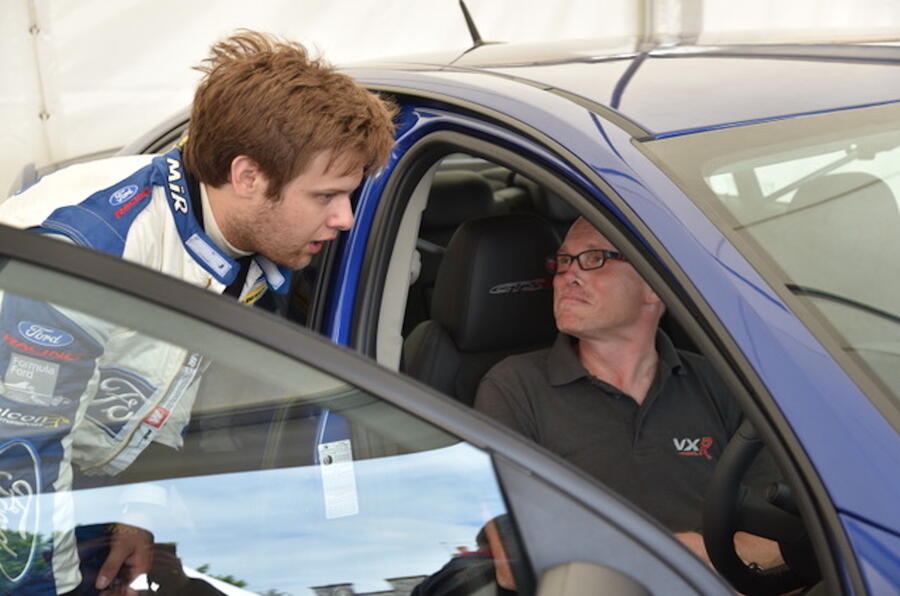 With the TV camera crane moved into position, the marshal's hand rises, giving me the universal signal to side step the clutch. Unsurprisingly, the rear tyres are instantly overcome with 546lb ft of torque, spinning themselves into a smoky oblivion.
Selecting second gear does little to quell the loss of traction, and the process starts anew. In fact, it's only when the VXR8 GTS-R is north of 70mph that the rear tyres begin to find some purchase on hill's dirty asphalt.