Spyker has unveiled the latest incarnation of its C8 sports car in Geneva today.
The C8 Preliator succeeds the Spyker C8 Aileron of 2009, and comes as the first car from the newly reborn Spyker after its merge with electric aviation company Volta Volaré last year.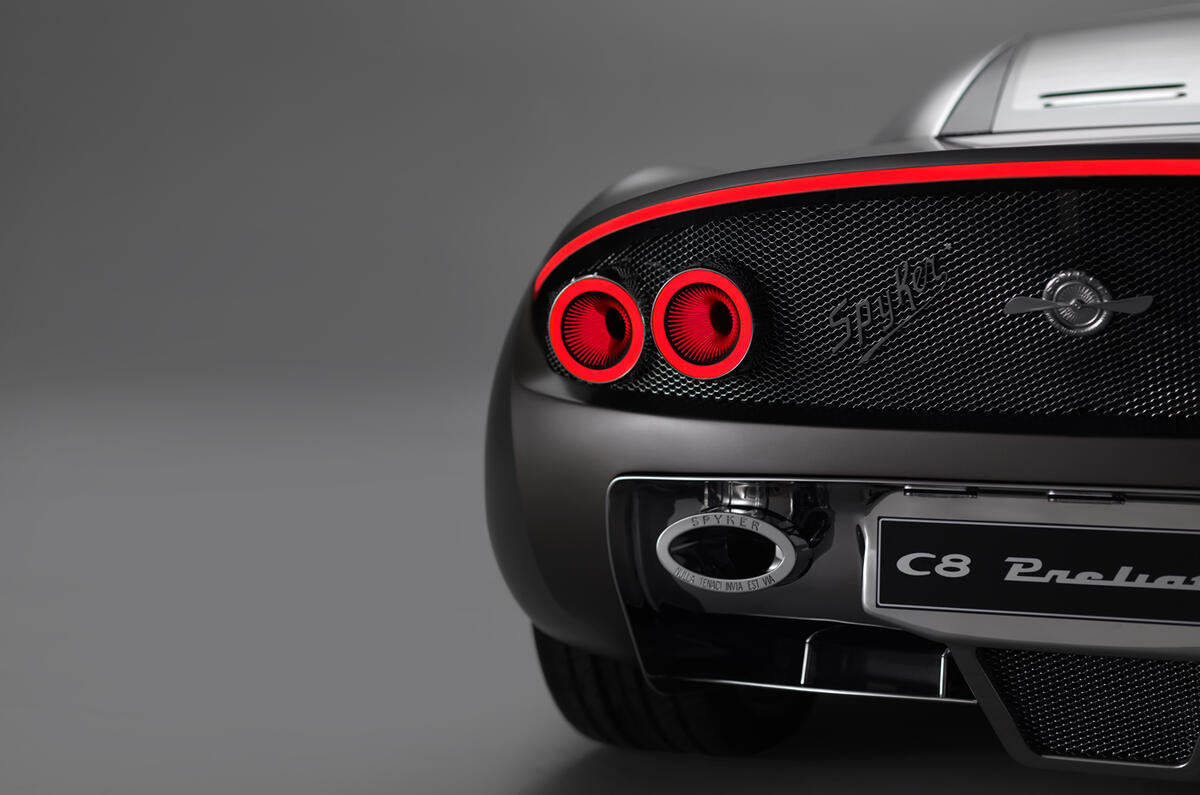 Spyker's new model is powered by a supercharged 4.2-litre V8 that produces 518bhp and 443lb ft of torque. As standard, it works with a six-speed manual gearbox and drives the rear wheels, though a six-speed auto is optional.
The carmaker says the C8 weighs 1305kg, and is capable of accelerating from 0-62mph just 3.7sec, while top speed is quoted as 201mph.
In typical Spyker fashion, the new C8 gets eccentric styling both inside and out. There are brushed aluminium surrounds, switches and trim, exposed linkages and hand-stitched leather throughout the cabin. And the car's exterior evolves Spyker's C8 design with modern lighting and tweaked details.