The Pininfarina H600, a hybrid saloon concept, has been revealed at the Geneva motor show as part of a new technical collaboration with a Hong Kong-based electric vehicle firm called Hybrid Kinetic Group.
The concept has an 800bhp plus hybrid powertrain which uses a turbine as a range extender, in similar technology as seen in the 2010 Jaguar C-X75 concept car.
The H600's large front grille allows the required amount of air through to the turbine and, Pininfarina says, "defines the aesthetic identity of the brand".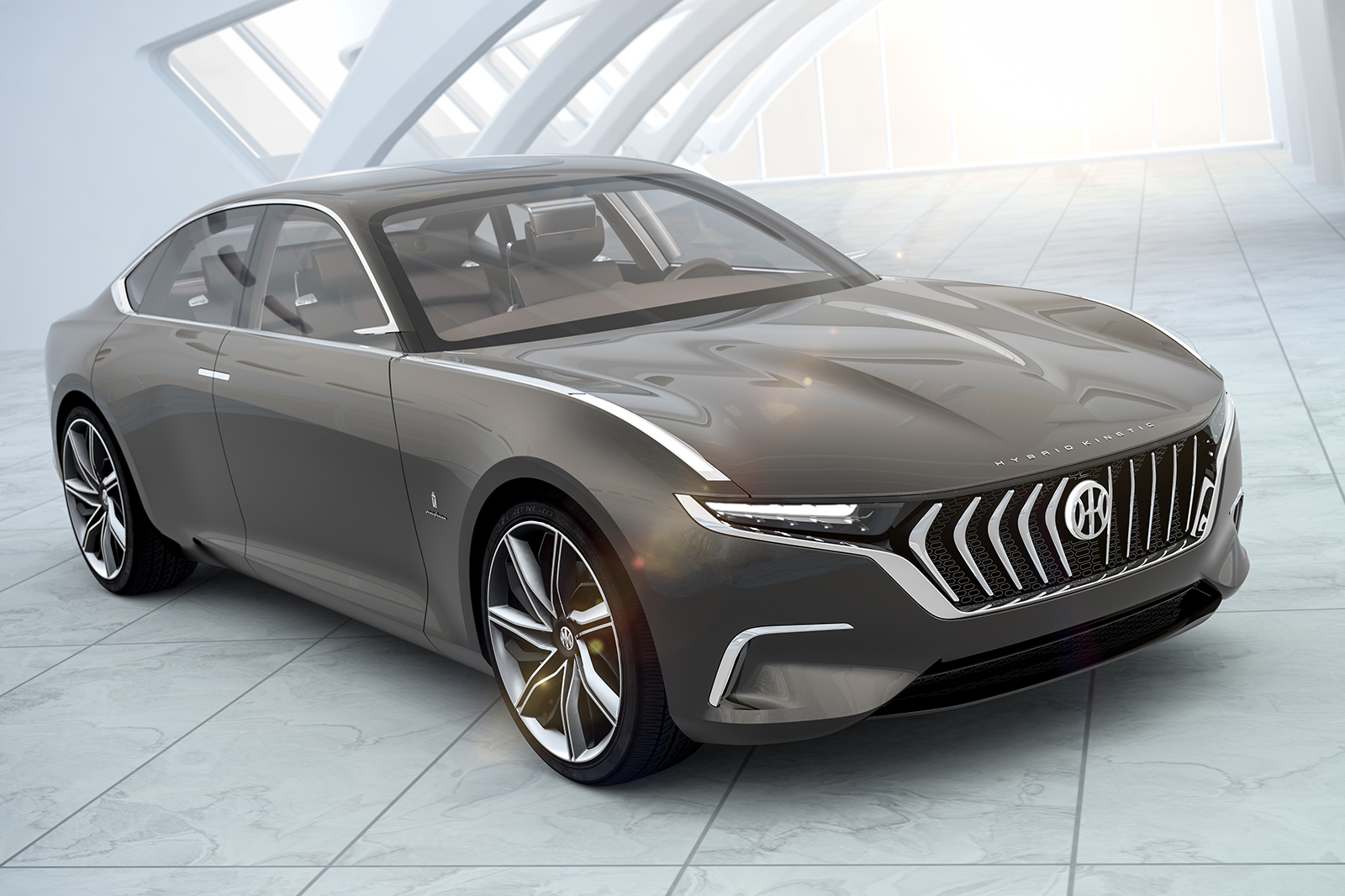 The brief from Hybrid Kinetic Group was to create a family of cars that use the innovative turbine hybrid technology as well as offer luxurious and exclusive styling. The concept can sprint to 62mph in 2.9 seconds, and has a projected range of over 621 miles.
The H600's interior features both leather and wood trim, with a flat-bottomed steering wheel and a dashboard that features a central infotainment touchscreen and a digital instrument display. The rear passengers also get their own screens.
Pininfarina describes the interior as having the "layout of a lounge", and claims that there is much more rear-seat space than is normally found in the saloon segment.
The collaboration with the Hybrid Kinetic Group electric vehicle (EV) company is worth over £55 million.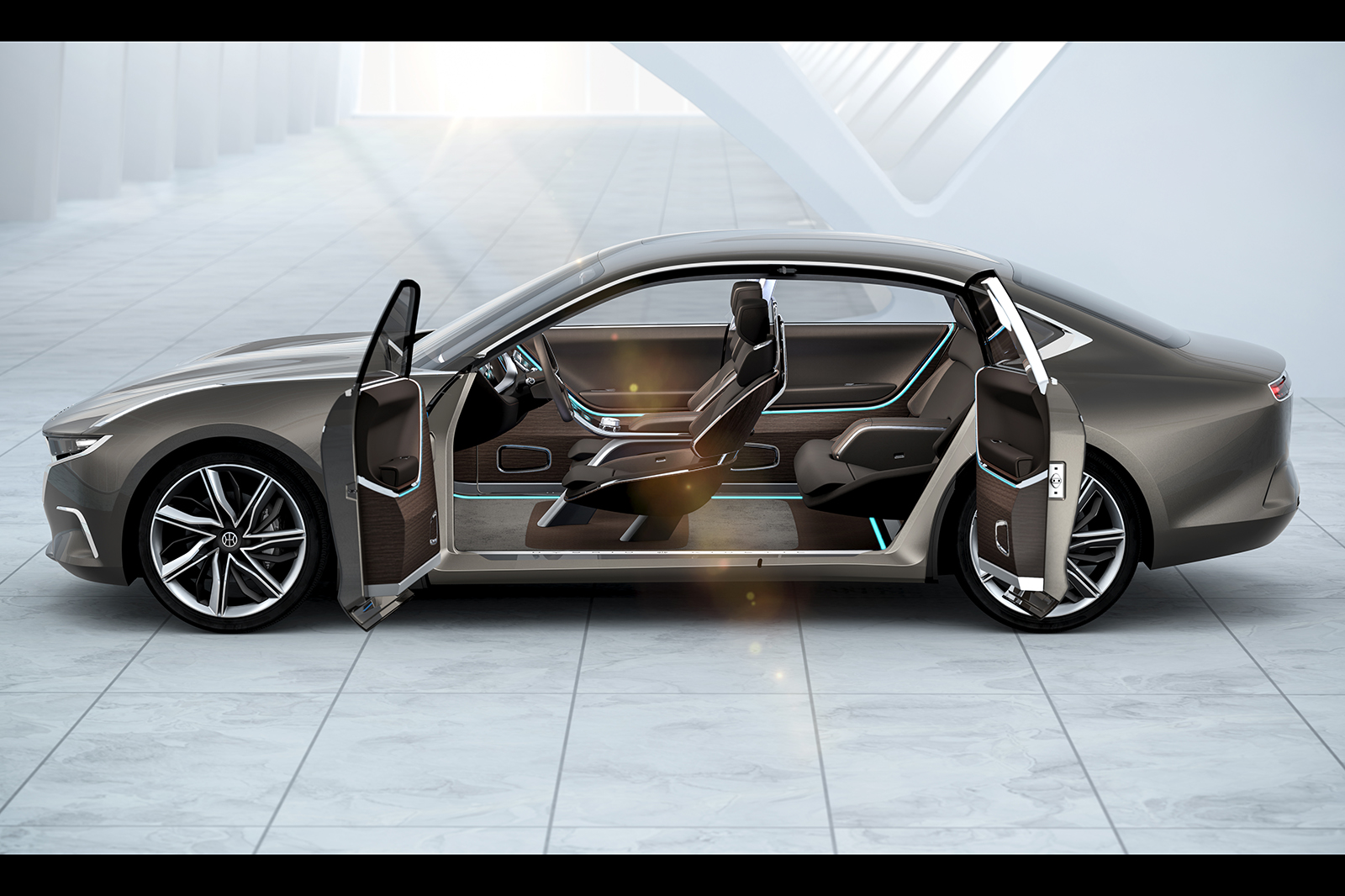 Talking about the partnership, Pininfarina CEO Silvio Pietro Angori said: "Hybrid Kinetic has chosen to cooperate with the Pininfarina Group thanks to the set of skills and technologies in the field of sustainable mobility that we have developed over several years.
"This agreement confirms the primacy of our company in the world of automotive design, engineering and production of small series at a time of great change in the automotive world."
Pininfarina and Hybrid Kinetic Group's partnership will last for 46 months. Among the Hong Kong company's portfolio is an electric bus and a car that can be fuelled with bio-alcohol, propane and natural gas.