Jaguar has confirmed the full specifications of the F-Type SVR sports car at the Geneva motor show.
Previously, Jaguar had only confirmed the 200mph top speed of the F-Type SVR coupé, although a leaked brochure revealed many more details. Now, Jaguar has confirmed that power will come from a 567bhp, 516lb ft version of the firm's 5.0-litre supercharged V8. The F-Type SVR is four-wheel drive and uses an eight-speed automatic gearbox.
Read our Jaguar F-Type SVR review here
The 1705kg F-Type SVR coupé can crack 0-60mph in 3.5sec and reach a 200mph top speed. The 1720kg convertible shares its 0-60mph time with the coupé but has a top speed reduced to 195mph. Economy and CO2 emissions figures are the same for both cars, at 25.0mpg and 269g/km respectively.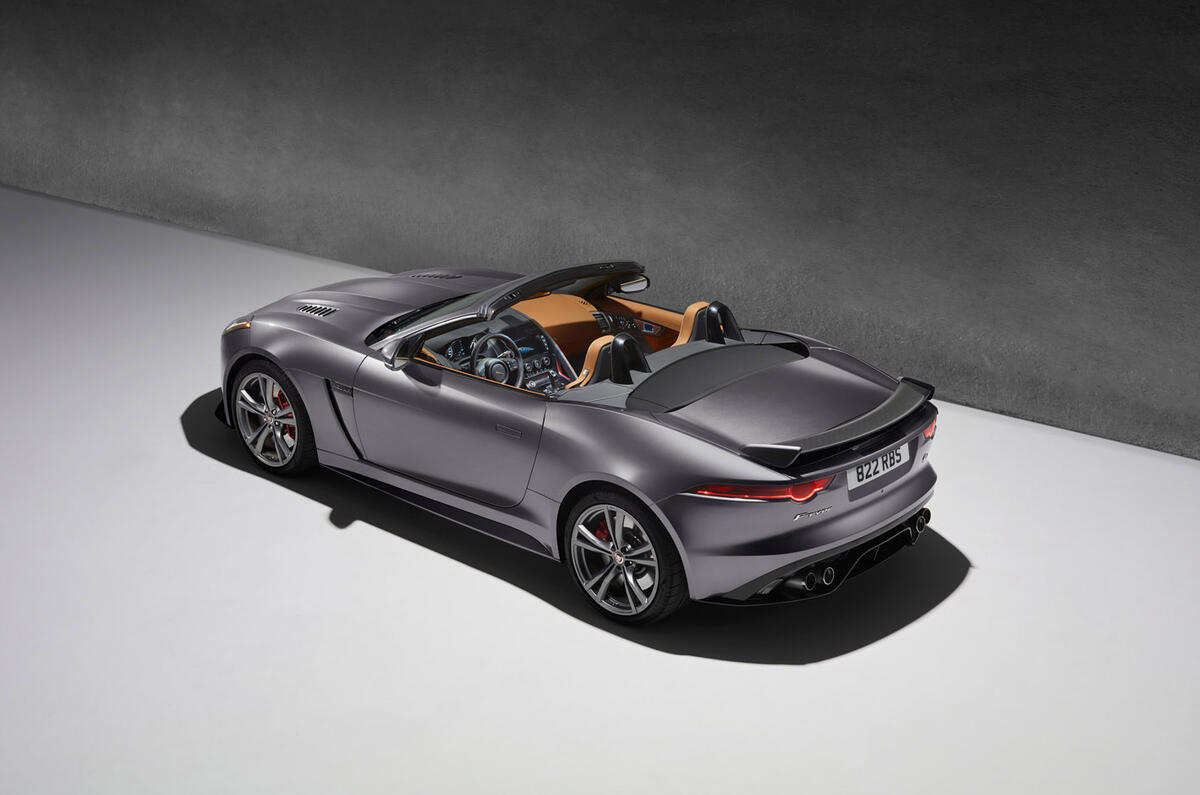 The SVR's aerodynamic package is an uprated version of that used by the F-Type R on which the new model is based. It includes a new front end, a flat underfloor and a carbonfibre active rear wing.
Read our UK review of the Jaguar F-Type SVR
The chassis has been tweaked, with new dampers and anti-roll bars added and stiffer rear knuckles fitted, while wider tyres wrap around lightweight 20in forged alloy wheels. Carbon-ceramic brakes provide stopping power.