The new Mercedes-Benz GLC F-Cell is the first road car envisaged for series production to combine both a hydrogen fuel cell and a plug-in battery.
Unveiled at the at the Frankfurt motor show prior to a planned start to sales through commercial channels in selected markets in 2018, the GLC F-Cell is capable of delivering a claimed driving range of 272 miles on the European test cycle. Some 30 miles of that distance can be achieved on the electrical energy provided by its battery alone, according to Mercedes-Benz.
Frankfurt motor show 2017: live report and gallery
The dual power source allows the GLC F-Cell to run on either hydrogen via a fuel cell stack, mounted in the space traditionally taken up by the GLC's combustion engine up front in the nose, or on mains electricity stored in a battery and recharged via a socket at the rear.
In hydrogen mode, the new model's polymer electrolyte fuel cell stack converts hydrogen to electricity to power an electric motor developing 197bhp and 258lb ft. Integrated within the rear axle assembly, the fuel cell's motor channels drive to exclusively to the rear wheels via a fixed-ratio gearbox.
The hydrogen is stored in two carbonfibre tanks at a pressure of 700bar; one tank is housed within the centre tunnel and the other underneath the rear seat. Together, they can hold 4.4kg of hydrogen.
In electric mode, the GLC F-Cell draws energy from a 13.8kWh lithium ion battery sited underneath the luggage compartment at the rear to power its electric motor. Electrical energy for the battery can be sourced either via plug-in means or from the fuel cell stack whilst on the move.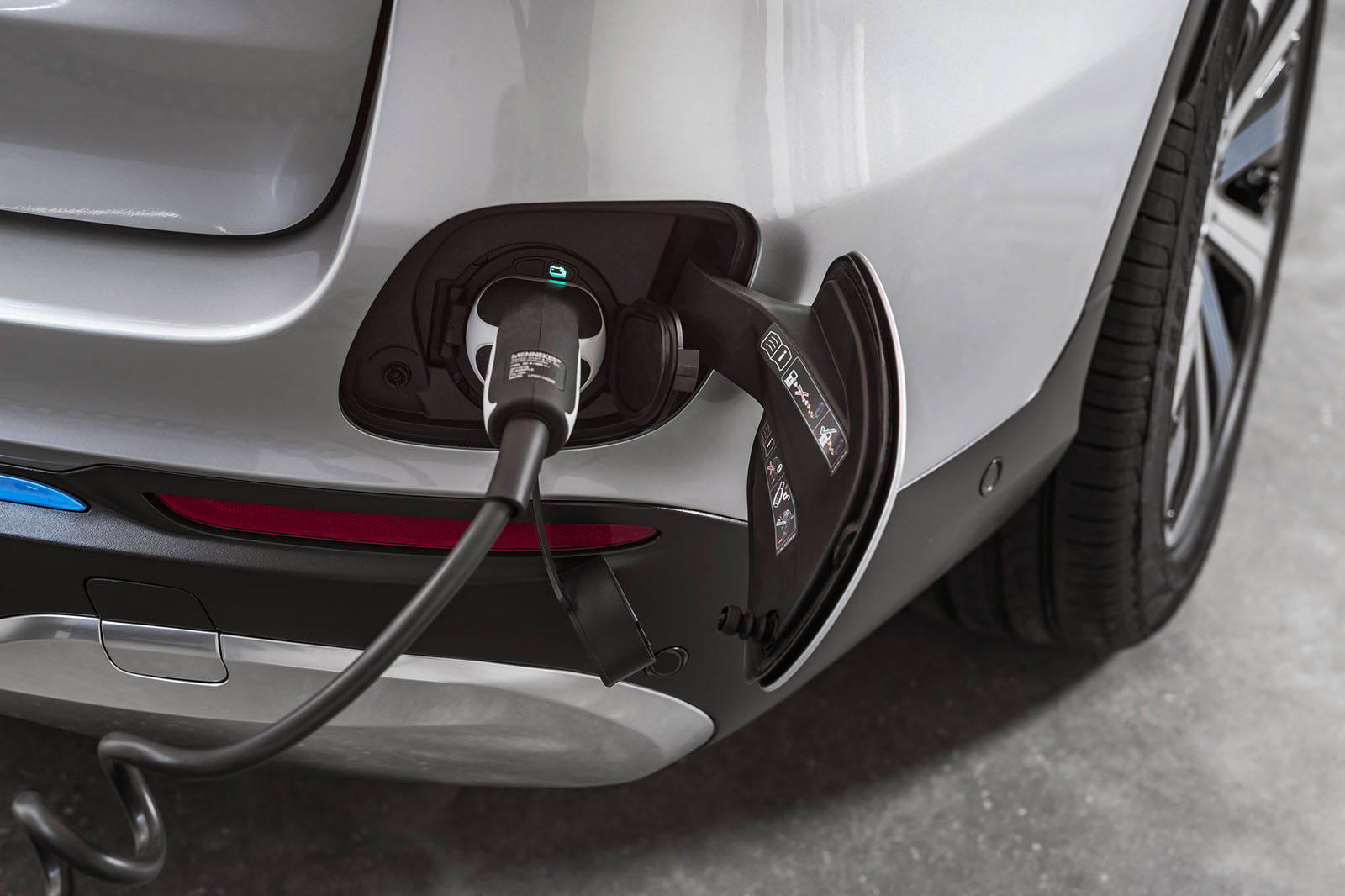 Mercedes-Benz claims the only compromises in packaging over the standard GLC is a slightly higher luggage compartment floor (in line with that of the GLC350e 4Matic plug-in hybrid) and a higher-set rear seat, due to the positioning of the larger of the two hydrogen tanks.