The 2017 Volkswagen Tiguan Allspace will make its world debut at the Detroit motor show next month, ahead of going on sale in the UK in May 2017.
The more practical Volkswagen Tiguan sits on a wheelbase that's 11cm longer than the regular car and its body is 22cm longer. It features seven seats and is expected to be offered with the same 2.0 TDI diesel options and a choice of 1.4 and 2.0-litre petrols as the standard car.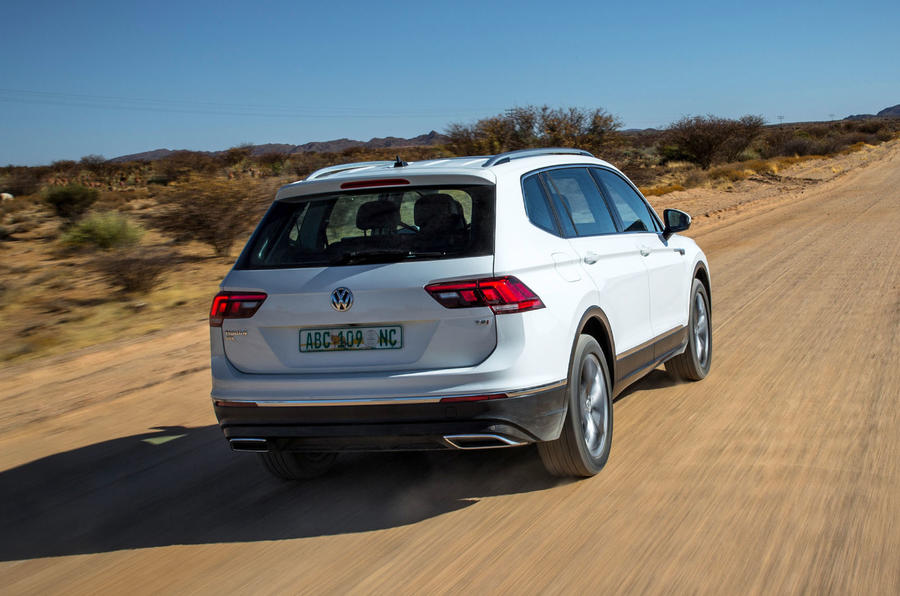 The car's design, which was all but completely revealed when Autocar drove a prototype earlier this month, sticks to the look of the regular car, however, enlarged dimensions of the cabin and the lengthier wheelbase give the Allspace less taught proportions.
Pricing for the Nissan X-Trail rival is yet to be revealed.
used Volkswagen Tiguan cars for sale
Volkswagen Tiguan 1.5 TSI Life Euro 6 (s/s) 5dr
Volkswagen Tiguan 1.5 TSI Life DSG Euro 6 (s/s) 5dr
Volkswagen Tiguan 1.5 TSI EVO Match Euro 6 (s/s) 5dr
Volkswagen Tiguan 1.5 TSI EVO Match DSG Euro 6 (s/s) 5dr
Volkswagen Tiguan 2.0 TDI R-Line 4Motion Euro 6 (s/s) 5dr
Volkswagen TIGUAN 2.0 TSI R DSG 4Motion Euro 6 (s/s) 5dr
Volkswagen Tiguan 2.0 TDI R-Line DSG Euro 6 (s/s) 5dr
Volkswagen Tiguan 2.0 TDI BlueMotion Tech SE Navigation 4Motion Euro 6 (s/s) 5dr
Volkswagen Tiguan 2.0 TDI SE Navigation DSG 4Motion Euro 6 (s/s) 5dr
Powered By